How to Save on Tree Care Work
Last updated November 2018
Once you are satisfied the company can do the work well, price becomes your primary consideration.
The figure below shows prices three Checkbook undercover shoppers received from tree care companies for typical tree removal jobs. As you can see, the price differences are striking—from $1,675 to $4,250 for one of the jobs and from $1,400 to $3,225 for another. Be sure to obtain multiple competitive bids for your work.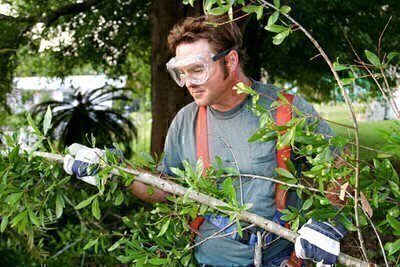 It's pretty easy to collect proposals from companies. Typically, you don't have to be home when bidders are looking at the job. But keep these points in mind as you solicit bids:
Because it can be tough to reach estimators during working hours, when crews are working, be prepared to leave a number where you can be reached during evenings and weekends.
No-shows are a common complaint about tree care services. Invite more companies than you actually need; then, once you have enough bids, cancel the remaining visits.
If you won't be home, provide careful instructions as to exactly what work you want done.
To make sure you know precisely what is being offered, request itemized written bids.
If the following services are not included in a written bid for tree removal or pruning, they probably aren't included in the price: cleaning up the area afterward, hauling away the debris, cutting wood to desirable firewood lengths, splitting wood, stacking wood, and removing the stump. If you want any of these services, ask companies to include them in their bids.
Other points to clarify in bids for tree removal or pruning (and in the contract that follows): exact work to be done (for example, "removal of all dead, dying, and weak branches of at least one-inch diameter"); dates by which the work will begin and end; branches to be lowered or dropped; and precise responsibility for any damage caused.
Points to be covered in bids (and contracts) for spraying: type of spray and equipment to be used; pest or disease to be treated; and preparations you must make (for instance, covering lawn furniture).
Bids for fertilizing jobs should specify the type and amount of fertilizer to be used, and how it will be applied (for example, by drilling holes in the ground or by injection into the tree).
You may be able to get a better price for pruning or removing trees if you can schedule work during the winter, when companies are less busy and there is less debris to haul away.
After you obtain bids, have the chosen company write up a fixed-price contract for both you and the company to sign.