What to Do If You Need HVAC Repairs
Last updated in November 2016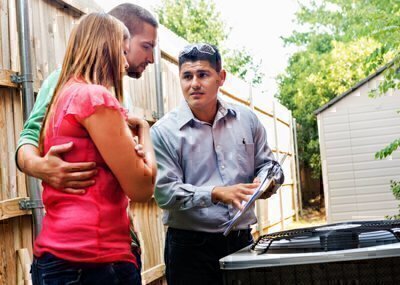 If you need repairs, our Ratings Tables will help you find a good company to perform them.
If you know the repair you need, get price quotes from at least three highly rated companies—a bit of shopping will pay off big time. Checkbook's undercover shoppers found dramatic price differences when they asked companies to quote prices for four jobs. For example, to replace the blower motor and capacitor for a Trane gas furnace, our undercover shoppers were quoted prices ranging from $335 to $946. And to supply and install an Aprilaire whole-house humidifier, prices ranged from $425 to $950.
The price comparison scores reported on our Ratings Tables will help you identify low-priced companies. The price comparison scores range from $67 to $143, which means some companies charge more than twice as much as their competitors for the same work.
But if you don't know why your system isn't working, the company will need to come out to diagnose the problem. Since most companies charge hefty minimum fees just to show up, you'll likely have to pay to find out the price of the repairs.
Ask companies for their hourly labor rates. Because most repair work is performed on a time-and-materials basis, you can use this information, along with the price comparison scores, reported on our Ratings Tables, to get an idea which companies are likely to be least expensive for repairs. But keep in mind that hourly labor rates don't reflect differences in charges for parts and materials, or the speed at which different companies work.
Once a company has diagnosed your problem, ask it for a price to fix it. If the repair estimate is no more than a few hundred dollars, you may as well have the company go ahead with it immediately. If that company has a low price comparison score and labor rate, the price is likely to at least be reasonable. If the estimate exceeds $500 or so, consider getting additional quotes.
Other tips for getting good repairs at a reasonable cost:
When you call, describe problems in as much detail as possible.
Ask the company to explain how it calculates service charges.
If the repair will be expensive, have the company provide a written description of needed work and total price before it begins work.
Ask to see replaced parts.
Be present—but don't get in the way—as work proceeds.
Get a detailed invoice, including:

Description of the issues that precipitated repair call.
List of all parts replaced.
List of all labor charges and description of labor required.
Temperature at plenum of air-handling equipment and return vent before and after the repair.
With repairs to air conditioners or heat pumps, determine pressure of refrigerant in air-conditioning lines and running amperage reading of system before and after repair.
Warranty.

Pay with a credit card. If you are dissatisfied with the work, you can dispute the charge with your credit card company.