Last updated November 2019

If your parent needs help part of the day with, say, getting dressed and making meals, or if she needs a full-time companion who can do a few chores around the house, private in-home care can be a godsend. Such workers can be hired directly at an hourly wage, or through an agency. The latter is more expensive, but it means that workers have been screened, they usually are insured, and backup should be available.
But if your parent needs around-the-clock nursing care because of illness, immobility, confusion, or incontinence, the cost of such services in the home may be prohibitive.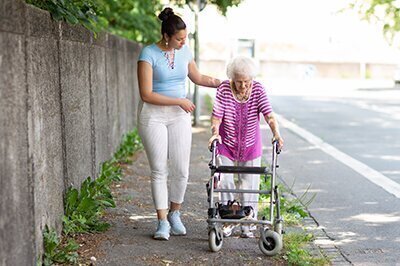 Nursing homes are expensive—no doubt about it. The average annual cost of a shared room in a nursing home in 2018 was $89,300 a year, and a private room cost over $100,000, according to Genworth's annual Cost of Care Survey. Hiring a home health aide from an agency for 40 hours a week costs about $45,000 a year, and—brace yourself—hiring one 24/7 came to almost $200,000 a year. Of course, most people don't need a trained professional around the clock, but any full-time help that includes private nursing care will be expensive.
Medicare does not cover most long-term care. It covers nurses and therapists under specific circumstances for a brief time, but it does not pay for the help with daily tasks that most people need. Many people end up paying out-of-pocket until they are impoverished, and then Medicaid foots the bill.
If you opt for in-home care, dump the guilt and take advantage of this break. It's time to tend to your own life and recharge.
Levels of Care
In-home care comes in two basic flavors: skilled and custodial. Skilled care refers to medically necessary care: nursing; physical, occupational, and speech therapy; and some related services. Custodial care is help with the stuff of daily life—bathing, dressing, cooking, shopping, and other routine tasks—and is typically provided by aides or companions.
Companions and Personal Aides
Labels and definitions vary, but in general companions keep your parent company, help with minor tasks, and make sure she's safe.
A personal aide (or attendant or care assistant) will do a little more, including helping with bathing and dressing, doing light housework, shopping for groceries, driving your parent to appointments, and providing reminders to take medications. Most companions and aides do not perform heavy housework or chores, nor do they work for anyone but the client.
You can find companions or aides through an agency or in much the same way you would hire a babysitter: Ask friends for referrals or post a sign in a senior center, church, synagogue, or community center. (Be sure to leave your phone number, not your parent's; you don't want to publicize her vulnerability.)
Companions are paid anywhere from $10 to $40 an hour, depending upon the area, services provided, and whether you use an agency. Live-in helpers should not charge by the hour, but rather by the day or week.
Homemakers
Homemakers generally do more physical work and less socializing than companions, but the distinction is faint and largely depends upon the individual. Homemakers do laundry and light housecleaning, prepare meals, and perhaps some shopping. Most will also help your parent bathe and dress, although some stick to household work.
Many homemakers, especially those hired through agencies, are trained specifically in caring for elderly people. But, again, the quality and extent of the services depend upon the individual worker.
Homemakers charge about $23 an hour on average, according to Genworth. In some areas, homemakers are available at no charge or on a sliding scale, paid for by public monies.
Home Health Aides and Nurse's Aides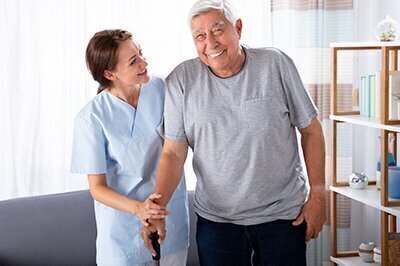 Home health aides and nurse's aides bring some medical training to the task and generally care for people who are severely ill, cognitively impaired, or disabled.
They help with bathing, dressing, getting to the toilet, and other personal tasks. Some will prepare meals and do light housekeeping. They also perform simple medical procedures, such as changing bandages, checking catheters and intravenous lines, taking temperatures, and administering medications.
Certified home health aides usually work for an agency, under the supervision of a nurse, and cost about $25 an hour, depending upon the experience and training of the aide and the cost of living in the area.
Social Workers and Nutritionists
Social workers often work as part of the home care team, counseling clients and their families about social, practical and emotional issues; reviewing the living situation and needs of the elderly person; and referring families to appropriate community services.
Nutritionists will get your parent on a diet that is healthful, manageable, and compatible with his medications and any illness that might be affecting him.
These individuals all make house calls, often through a hospital or home care agency. Medicare or other insurance may cover the cost if it is medically necessary and part of a hospital discharge plan of care.
Physical, Occupational, and Speech Therapists
As part of your parent's home care, a doctor might recommend that he see some sort of therapist on a regular basis. Physical therapists use various exercises, heat, massage, and other techniques to improve mobility, flexibility, and strength, usually after an injury, surgery, or an illness.
Occupational therapists train people with rigid fingers, stiff hips, dim vision, or other disabilities to perform daily tasks by working on muscular control and coordination, teaching them new ways to do things, setting them up with special equipment, and making adjustments to their homes.
Speech therapists help people who have trouble speaking or understanding speech (because of illness or injury) to communicate again. They can also help those who have trouble swallowing or breathing.
Nurses
Doctors stopped making house calls some time ago, but nurses make them routinely these days and do much of the work that doctors used to do. They can monitor your parent's health, change dressings, insert catheters and intravenous lines, administer medications, give injections, and perform other medical tasks. They can teach your parent or family members how to perform some tasks, and they oversee other workers.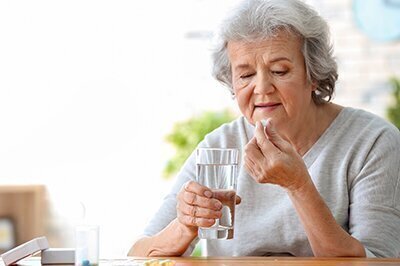 Registered nurses (RNs) have at least two years of nursing school and are licensed by the state in which they practice. Licensed practical nurses (LPNs) have at least one year of specialized education and must also be licensed. LPNs work under the supervision of RNs.
The Hiring Process
You can hire home care workers either through an agency or directly. If you hire workers directly, you will pay less and have more control over whom you hire and the work that's done. An agency will have rules about what an employee can do. For example, an aide from an agency might not be allowed to give medications, offer massages, or join your parent for a meal. If you hire directly, you're the boss.
Agencies will cost more—sometimes quite a bit more—but they generally make life easier. Good ones will assess the situation, develop a plan, screen workers, and oversee scheduling. Most important, they will (or should) send a replacement to fill in if a worker is sick or can't otherwise get to work.
If you find a reputable agency that offers a full range of services, the care tends to be better coordinated and more comprehensive than anything you can arrange on your own. A registered nurse and/or case manager will oversee the work and typically know about other resources in the area. Also, agencies should have insurance in case of an accident, and they will handle all the paperwork, such as insurance forms and Social Security and tax forms for employees. Be aware that home care agencies are popping up all over and that some are not terribly reputable.
Most important, if your parent expects Medicare to foot the bill, she has to receive care from a certified agency. Certification also means that the agency and workers meet federal health and safety standards. In some cases, Medicaid services must also be provided by a certified agency, although states are increasingly lenient about this and most now allow you to hire independently.
In some gray zone between these options are "quasi" agencies—that is, a person loosely organizes a group of aides and companions, finding jobs for them and taking a cut. Rates should be slightly cheaper than those charged by certified agencies, but they generally won't screen workers as carefully and might not provide insurance coverage for workers.
If your parent is paying privately, she might get some financial relief if she works with an agency associated with the local health department or one operated by a religious organization or a Visiting Nurse Association.
Contracting with a Home Care Agency
Which agency you use depends in part upon whether your parent needs skilled nursing care, and whether Medicare or Medicaid will cover her care.
Check out Medicare's Home Health Compare, which lists local home health agencies and explains how they compare on various fronts with state and national averages (how often patients improved, how often the staff checked patients for pain or depression, and so on).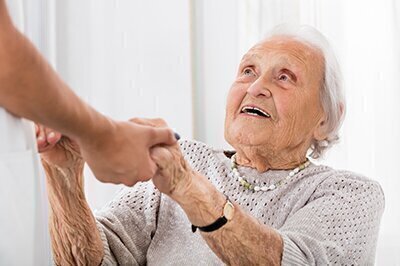 You can also get guidance from your parent's doctor, the hospital discharge planner, or a local council on aging. In the "Aging in Place" section here at Checkbook.org you'll find a list of local councils on aging and other resources. Also check with the National Association for Home Care & Hospice, which maintains an agency locator service.
If you don't need a certified agency, the Home Care Association of America lists private-duty companies on its website.
Whatever arrangement you make, obtain a written agreement that outlines services to be provided and financial arrangements.
Questions for an agency:
Exactly what services does the agency provide?
Who is on the team—physicians, nurses, therapists, dietitians, social workers, home health aides, homemakers, companions?
Can the staff meet the special needs of my parent (medical, physical, cultural)?
How does the agency determine what services my parent needs? Will a nurse evaluate him? Will he or she consult with my parent's doctor and my family?
How often will his "plan of care" be updated?
How will his care be coordinated? Who oversees workers? Will a supervisor visit regularly?
How do I reach a supervisor if there is a problem?
Is someone available 24/7 in case of emergency?
Are backups provided when workers cancel or don't show up?
Will the same person care for my parent consistently, or will the workers change regularly (which is certainly less desirable, but often unavoidable)?
If my parent doesn't get along with a particular worker, can someone else be assigned to him? Can we interview two or three aides and select one?
How do you recruit and screen staff? What training or experience is required? Do you do background checks on workers? What sorts of additional training do staffers receive (caring for a patient with dementia, caring for a blind person, caring for someone who is incontinent, and so on)?
How does one file complaints?
How much do these services cost? Is there a minimum number of hours per week or for each visit? (If your parent only needs help bathing and dressing, will you be charged for a four-hour minimum?) Is there any maximum to how much care will be provided?
Is the agency certified to receive Medicare and Medicaid reimbursement?
Can it subsidize care for people who cannot pay for themselves?
Is the agency licensed by the state and in compliance with all state regulations? (Agencies that provide nursing and therapeutic care must be licensed.)
Is the agency accredited by a trade association, such as the National League for Nursing, which sets standards for the industry? (Accreditation means that an agency has met certain requirements with regard to staffing, training, and supervision. But because not all agencies choose to take part, even if they meet the requirements, don't rule out an agency simply because it is not accredited.)
Is the agency insured and bonded (which protects your parent in case of theft or accidents)? Does it provide worker's compensation (so you are not liable if an employee is injured while caring for your parent)?
Under what conditions can the client or the agency terminate services?
Can the agency provide references? Be specific when you ask for references (so you don't talk to two selected people who were happy with the service). For example, ask for the names of two clients who live within five miles of your parent, or two clients with dementia who received care within the past month.
Hiring Independently
To find a caregiver on your own, ask friends, neighbors, and your parent's doctor for referrals, and check with your local area agency on aging and local senior center. Look through the classified ads, or take out an ad yourself.
Online registries list names of freelance workers (for a cut of the worker's fee). These are essentially employment services for health care workers. They are not the same as home care or private duty agencies; workers are not screened or supervised in any way, nor are such registries certified or regulated. Although they can be useful, you need to screen workers carefully yourself, and you will be responsible for any paperwork, filing state and federal payroll taxes, and supervision.
Interviewing Caregivers
First weed through candidates by phone, asking them a few broad questions, such as:
What are your credentials, qualifications, and prior experience?
Have you ever worked with a patient with [your parent's specific disease or disability]?
What is your primary language, and how fluent are you in my parent's primary language?
What hours are you available, and how many months or years can you commit to this?
Do you smoke?
Do you have a valid driver's license and a car?
Can you provide references?
When you meet someone face-to- face, remember, this is not about you—it's about your parent. Watch how this person interacts with your parent and moves about in his space. What sort of rapport do they have? Does he or she treat your parent with courtesy and kindness? Humor? Does she seem to grasp what needs to be done? Is she versed in the issues of eldercare, or at least eager to learn?
Does she use touch in a way that would be comforting to your parent?
Some things to check on:
Is the caregiver physically capable of meeting your parent's needs—can she support your parent so he can move from a bed to a chair or get out of bed?
Exactly what chores and services will she perform? (And what won't she do?)
Depending upon the nature of the work and the employee, find out if the worker or any coordinator is bonded (to cover any lawsuit that might arise).
If you have any concerns, online companies will do a background check. Search "background check" or "crime check."
From Day One
Be clear from the start what is expected. Discuss hours, responsibilities, pay, bonuses, vacation days, and sick days. Outline how finances are to be handled—what day she (or he) will be paid and how she will be reimbursed if she picks up groceries or other supplies. And relay any house rules—about smoking, noise levels, food, alcohol, phone or TV use, guests, the car, or anything else that concerns you or your parent.
Of course, your list should include provisions for the aide, too (for example, time for breaks, options for meals, a private space where she can go if your parent is napping). Ask if she has any specific requests or needs. And be ready to compromise.
Put the details of the job in writing, so there is no confusion later.
Managing the Troops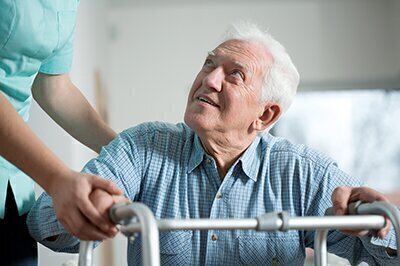 Home care workers perform personal tasks in the most intimate surroundings, which can lead to close bonds, but it can also be a recipe for frustration and anger.
Jealousies arise, and benign habits can make you want to thump your head against a wall. If your parent needs constant care, you have the added challenge of handling multiple workers, juggling schedules, filling in holes, and trying to create some sense of organization and continuity. Communication, compromise, and a Zen mindset are key.
A few things to consider:
It's a two-way street.
A worker who is treated with respect and kindness is more apt to treat your parent (and you) with respect and kindness. During these tough times, it may be hard for you to think about anyone else's needs, but do what you can. Make sure she has a place for her belongings and decent food to eat. If she is living-in or working long shifts, she will need regular breaks and privacy. Be sensitive to her needs and the pressure she faces.
When there is a problem, don't immediately assume it is her fault. There might have been some miscommunication. Offer a gentle reminder: "You are kind to bring donuts, but with all that's going on I probably didn't make this clear: Dad's got diabetes so he can't have those. Would you mind terribly eating them before you come?"
Compromise.
No one is going to do things exactly as you would, which means that you have to accept change and ignore a few minor mishaps or irritating habits. Try several people if necessary, but be ready to compromise or you will be hiring and firing in rapid succession.
Communicate.
If there is a problem, raise the subject sooner rather than later: the longer you wait, the more difficult it will be to institute change. Likewise, ask that workers be candid with you about their problems or frustrations.
Make smooth transitions.
Accidents frequently happen during the changing of the guard—one caregiver leaves and another shows up, unclear about what's been done and what needs to be done. Has your mother been given her medication? Has she had her lunch? Has she had fluids today?
Talk to workers about the critical importance of passing on information. Post a checklist so everyone knows, for example, who gave what medication, at what time, and what is to happen on their shifts.
Offer praise and thanks.
When things are done well, show your appreciation. A simple "thank you" will usually suffice, but if a worker is exceptional, write a note to her supervisor, give her a bonus, or buy a small gift. (People working for agencies don't get paid as much as you might think; the agency takes a hefty cut.)
When There Is Trouble
Serious problems are rare, but they happen. A worker mistreats your parent, steals from him, lies to you, or gets drunk on the job. Or perhaps your parent is the problem. He yells at caregivers, fires them, or—in his confused state—makes sexual advances.
Be alert to signs of physical abuse, such as unexplained (or poorly explained) bruises, burns, or other injuries.
Emotional abuse (threats, insults, humiliation, isolation) will be harder to detect. If your parent can't communicate, he might develop irrational fears, nightmares, or new symptoms or behaviors such as twitching, incontinence, or rocking. He might withdraw socially or become unusually quiet.
Unusual withdrawals from a bank account, any change to a trust or will, or the disappearance of valuables are clear indicators of financial exploitation—which is shockingly common.
And, finally, there's neglect. Your parent is losing weight, but eats whenever you visit. He's got bedsores. His clothes are unwashed, his bed is unmade, his appointment is missed, and so on. Although neglect is usually the result of a misunderstanding, ignorance, inability, or laziness, it can be intentional (a caregiver withholds food to "punish" him).
When you suspect trouble, trust your instincts. If it's dire, call 911. Dismiss the worker immediately and call the local elder abuse hotline. Notify the bank if the problem has to do with your parent's accounts. If Medicare covers your parent's care, contact the Quality Improvement Organization in her state. You can find the local QIO through Medicare (800-633-4227 or medicare.gov).
If your parent is confused, she may make accusations that are false because she is paranoid or anxious about having a stranger in the house. Investigate her complaints, and if you are certain that she is inventing problems, reassure her that you understand her fears and remind her that she is safe. If her accusations continue, even if they are untrue, find another worker with whom she is more comfortable.
If your parent is never pleased with any worker, stay calm. Let him air his hostility, fears, and hurts. Your calm reaction and willingness to listen will get you further than arguing. Once he's stated his case, let him know that you hear him, and that you understand that this is hard for him. And then explain that although this situation is not ideal, it is the best option. Remind him that you are not abandoning him, and that you will continue to see him and care for him. Calm and cool are, as always, your mantra.