Which Auto Insurance Companies Offer the Best Customer Service?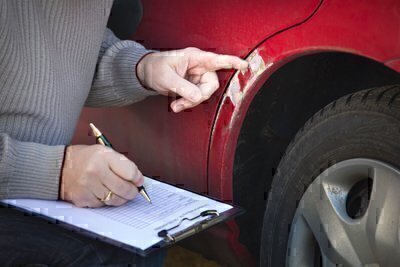 When shopping for insurance, many drivers care about more than just cost. If you have a claim, you want it to be quickly paid so you can get back on the road with minimal hassle. Our ratings tables evaluate insurers for claims-handling service. We found that some low-priced companies also rate fairly high for service quality.
Ratings from Policyholders
We asked consumers who had recently made auto insurance claims to rate their companies "inferior," "adequate," or "superior" on several elements of service. Our ratings tables show what percentage of policyholders rated each company "superior" on each survey question. Click here for a further description of our policyholder survey and other research methods and how to interpret them.
As you can see, our ratings tables reveal big differences in how customers rated companies. For our survey question "overall claims-handling quality," for example, scores range from 92 percent for Amica and 91 percent each for Acuity and USAA to 49 percent for Esurance.
Feedback from Auto Body Shops
We also asked auto body shops to rate the insurers "poor," "fair," "good," "very good," or "excellent" on "treating their customers (car owners) fairly." Our ratings tables show the percent of surveyed shops that rated each company "good," "very good," or "excellent," and the number of ratings each company received.
Surveyed shops gave highest marks to Auto-Owners, Chubb, and Western National. Shops rated Allstate, Esurance, GEICO, Progressive, and State Auto lowest.
Complaint Histories
Another way to assess quality is to look at the number of complaints filed against each company with state regulators. While policyholders might rate a company less than "superior" if its deficiencies are minor, filing a formal complaint with a government regulatory agency presumably reflects serious dissatisfaction.
Our ratings tables also report counts of private passenger auto insurance complaints filed with the Minnesota Department of Commerce during 2017, 2018, and 2019. Our ratings tables also report a "complaint rate," which takes into account the fact that companies that do much more business than others are likely to incur more complaints. It is calculated as the number of complaints per $10 million in private passenger auto insurance premiums written.
Non-renewals and Terminations
You don't want to sign on with an insurer that will terminate your coverage or jack up your rates if you get a speeding ticket or file a claim. Getting dropped by an insurer is at best inconvenient—most insurance companies charge very high rates to customers who had coverage terminated by other companies. At worst you'll have to enroll in a special plan for high-risk drivers, which is the most costly option of all.
Minnesota laws place restrictions on insurance companies for policy terminations and non-renewals. With regard to cancellation, the law allows relatively easy termination during the first 59 days of a policy while a company checks the accuracy of its policyholders' applications. Termination is then very difficult until the end of the "policy period." Minnesota law allows for termination only under certain serious circumstances, such as non-payment of premium, misrepresentation, fraud or false claim, failure to report any accidents/violations that occurred during the last three years, failure to disclose involvement in a lawsuit, failure to cooperate in a claims investigation, failure to identify other household members who will be covered, health problems that affect driving ability, or changes in the insured vehicle that make it unsafe.
But the restraints are much looser with regard to non-renewal. The company may non-renew your policy for any of the reasons stated in the previous paragraph. Other circumstances that allow for non-renewal include failure to provide underwriting information as requested, termination of the insurer's contract with the policyholder's agent (unless the driver is over age 65), and accumulation of "points" (from traffic violations). The insurer may not base termination or non-renewal solely on credit report information.
Our survey of policyholders asked them to rate their companies on "not unreasonably cutting coverage." The results appear on our ratings tables. But because cancellations are fairly uncommon, we don't recommend spending a lot more money to sign on with a company with a great cancellation record.
Of course, even if a company doesn't drop you it can still dramatically increase your premium in response to an accident or violation, forcing you to terminate on your own to find a lower-priced company. Our survey results for "not unreasonably raising premium" reveal big company-to-company variation.