Before Joining a Gym, Exercise Your Options
Last updated November 2018
Cardio machines. Boxing classes. Yoga sessions. Indoor pool underwater stationary cycling (yes, that's really a thing). There are as many ways to work out as there are excuses for staying on the couch. But even though there are lots of options—and lots of science telling us that getting enough physical activity leads to healthier, longer, happier lives—only one in five adults gets enough exercise, according to the Centers for Disease Control.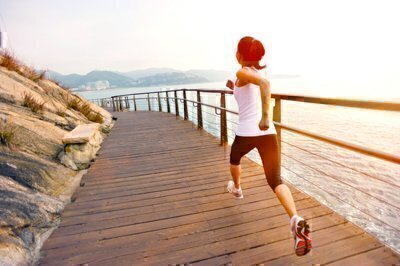 While there are lots of ways to stay or get fit—long walks, pushups and situps, regular tennis games, taking the stairs instead of the elevator—all require commitment. For those who need an extra push, many wannabe hardbodies decide the social and financial commitment of joining a gym or fitness studio will get them moving.
But if you're thinking of joining a gym, be aware that the fitness industry thrives on good intentions. Most people who sign on with fitness clubs or studios stop using them after only a few months—and many workout dropouts continue to pay monthly membership fees hoping they'll soon revive their motivation.
So first make a realistic plan. For most people, beginning a new exercise routine is like quitting a bad habit: the more doable it is (and the more you enjoy spinning/basketball/hot yoga), the more likely you'll succeed. It also helps if your new exercise regimen includes opportunities to see friends or meet new ones. So does an attractive facility.
Start by setting realistic fitness goals, deciding on types of exercises to achieve them, and committing to a schedule. Make a list of reasons you can refer to when your enthusiasm flags. And if you are older than 40, review your plan with a physician before beginning.
Think about your own motivations and interests—and consider alternatives. Do you need to pay a company big bucks for activities available more cheaply than at a private gym or fitness club?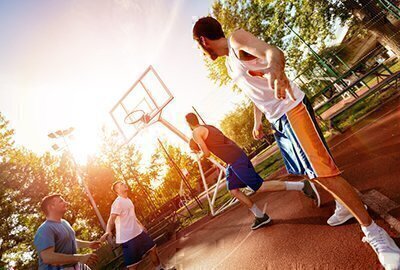 Many people can get fit for free or cheaply by doing pushups and situps at home, and walking, running, and biking around their neighborhoods. A regular soccer or basketball game at a nearby park is not only cheap but probably more fun than lugging weights around a smelly gym. For a one-time investment of a few hundred dollars, you can buy various types of home exercise equipment.
Local governments offer exercise facilities and programs. Recreation centers and local parks have cardio equipment, weight rooms, tennis courts, swimming pools, aerobics classes, basketball courts, sports leagues, and much more—all free or much cheaper than comparably equipped private health clubs.
For example, the Monticello Community Center offers a fitness center, gymnasium, ice arena, and a wide range of group exercise classes. A one-year pass for adults costs $116.50 for residents and $141.75 for nonresidents. Seniors (ages 55 and up) and youth pay $136.50. Monthly and daily passes are available, as well as family passes.
Minnetonka's Williston Fitness Center offers facilities comparable to those at the best-equipped private health clubs: fitness room with cardio and strength equipment, five indoor tennis courts, an indoor pool, and group exercise classes. A one-year pass for adults costs $472 for residents and $597 for nonresidents. Senior residents pay $333 per year ($416 per year for senior nonresidents).
The St. Paul Parks and Recreation Department operates 12 recreation centers with fitness facilities, five with indoor tracks, and the Oxford Community Center has an indoor pool. The fee for adults is $3 per visit (or $1 per day to use a walking track). Adults who live or work in St. Paul can purchase a fitness center membership, which includes access to fitness centers and walking tracks, for just $30 per year ($60 per year for nonresidents). Swim at the Great River Water Park (at Oxford Community Center) for $6 per day.
Click here for a list of the government-operated fitness facilities we could find in the Twin Cities area.
Think you'll eventually join a private health and fitness club? Still spend a few weeks trying the alternatives. It'll give you a better idea as to whether you'll stick it out at a gym and which activities and facilities matter to you. Then check out our ratings of area gyms and fitness centers to identify those that offer high-quality facilities and staff at reasonable prices.