Which Companies Offer the Lowest Homeowners Insurance Rates?
Last updated in November 2015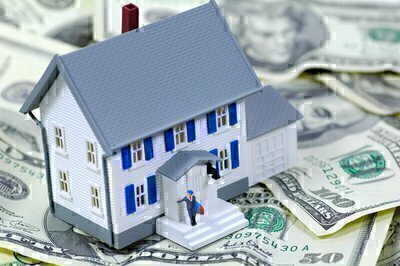 For 12 sample properties, our Ratings Tables show annual premiums for the companies writing most of the homeowners insurance in the area. Costs vary significantly from company to company. For example—
For a sample frame house in Minneapolis, rates range from $1,123 with USAA, $1,307 with Auto-Owners, and $1,320 with AAA/Auto Club to $3,220. The premium for State Farm, the state's largest writer of homeowners insurance policies, is $2,568.
For a sample brick home in St. Paul, rates range from $1,080 with USAA, $1,208 with Nationwide, and $1,222 with Safeco to $1,912 with Allstate, $2,182 with State Farm, $2,220 with Amica, $2,350 with Farmers, and $2,647 with MetLife.
To collect rates, we worked with Quadrant Information Services, a company that uses the information insurers are required to file with state governments to calculate and analyze insurance rates. The rates reported on our Ratings Tables were calculated based on insurance company filings as of summer 2015.
We asked each of the insurance companies to verify and, if necessary, correct the prices Quadrant calculated for us. Not all of the companies responded to our request.
Fortunately, you don't have to wait until the end of your policy term to shop for a better rate. Although you might have to pay an administrative fee to cancel your current policy, this fee is quite small compared to the possible savings you can get with a lower-cost carrier.
While the premiums we report are for properties with specific characteristics and values, we believe the rates are a good indication of which companies charge lower prices for properties of higher or lower values.
Similarly, the prices remain useful even if the coverage you desire is different from the sample profiles. For example, if you want higher limits for personal property or liability coverage than in the sample rates, you will have to pay higher premiums than shown, but most companies add about the same percentage to your premium when increasing these coverages.
When looking at company rankings, keep in mind that all the rates were collected for policies that would be new business for the insurers. If you've been with your current insurer for several years and haven't filed a claim, you may be getting a steep discount; you won't know whether starting over with a new company makes sense until you comparison shop.
This figure will help you identify situations in which the quotes on our Ratings Tables might be least useful. The figure shows roughly how much you might save or how much more you might pay if your home or the coverage you desire differs from the quoted home and coverage. Each bar on the figure shows a rough range of possible savings or extra costs; different companies will come in at different points in that range. If the range is small, the relative rankings on our Ratings Tables won't change much if you get a particular type of discount or surcharge. But if the range is large, and you'll be getting the potential discount or surcharge, rely less on the rankings for our sample profiles.
One case needs special attention: the dual-policyholder discount. Many insurance companies offer lower rates if you insure both your home and your car with them. Some knock off five percent, 10 percent, or even more from either the homeowners rate or the auto rate; some knock off a percentage from both.
From a consumer's point of view, dual-policy pricing is undesirable because it makes shopping more difficult—to find out the exact savings you can realize by switching companies you have to shop for both types of coverage at once. But the discounts aren't usually large enough to have a major effect on the relative rankings of companies.
Click here for our evaluations of companies for auto insurance.