Phone manufacturers continue to make their cameras smarter, building in innovations like stability, better lenses, filters, and digital compression. New phones can do more than just take great pics. Yours probably comes with photo-editing bells and whistles you don't know how to use. For example, with most iPhones you can simply tap twice on an area of the screen before taking a picture to increase the lighting and focus on that zone (say your toddler's face or a pretty flower). And the newest Huawei and Google Pixel phones have night-mode settings for better shots in the dark.
To find out what your phone can do, there are numerous online tutorials. Start by reading the user manual (yes, really!). If you don't have yours, you can find it at www.cellphone.manualsonline.com.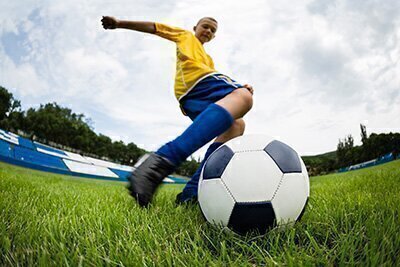 Several websites are also dedicated to helping smartphone users take better selfies and scenic shots. We particularly like iPhone Photography School. It offers free videos and tips on everything from creating cool photos by shooting through objects (e.g. using blooming tree branches to frame a photo of a bird in flight) to retouching images. Yes, its energetic founder Emil Pakarklis ultimately wants to sell you a $97 online course, but he gives away a lot of terrific advice (you must give an email address, but it's easy to get off his mailing list afterward). Some of our staff liked his free tips so much they bought the class.
In addition to the tools that come with your phone, lots of apps offer refinements, advanced editing capabilities, and features that are simply fun to use. Many are free or cost only a few bucks. It's easiest to think of these apps in three categories: shooting, editing, and just for kicks.
Shooting Apps
These are advanced interfaces you can try in lieu of your phone's built-in camera app. Using one gives you control similar to what you'd get from a metered manual camera vs. a point-and-shoot that tries to make all the adjustments for you. Here are a few mentioned by pros:
Obscura 2, IOS and Android, $4.99
"I like this app because you adjust the shutter speed and change the focus with an easy-to-use slider," says San Francisco photographer Lawrence Luk. While it's a little advanced for someone who hasn't used a manual camera before, Obscura offers more intuitive controls than other apps we tried.
VSCO, IOS and Android, free; extra features with subscription, $1.67/month or $19.99/year
Want to give pics a moody vintage look? You can both shoot and edit with this app, which offers 130 filters and presets for subscribers and 10 for free. "It's got a cool kind of film quality that's very retro," says Luk.
Editing
These apps let you do things like correct pimples in selfies, brighten up images taken in a bat-filled cave, and make other magical changes. Still, "be careful of overdoing editing," says Luk. "Some of what you want from photography, particularly cell phone stuff, is something captured in the moment and a little raw." In other words, don't turn an overcast sky neon blue or remove all the wrinkles from your 85-year-old great-uncle's face. Some faves:
Facetune, IOS and Android, free to $2.99
For selfie takers, this facelift-in-a-finger smooths out wrinkles, corrects skin discolorations, and whitens teeth. For $2.99, you get more features, including concealer and glow functions to further tart up your mugshots. It's easy to go too far with this one, so be careful not to Joan Rivers yourself into blurry-faced oblivion.
Snapseed, IOS and Android, free
Popular with both pro and amateur shooters, Snapseed allows you to edit pics by simply swiping through filters (vintage-y black and white, uber-bright color) and enhancements like "glamour glow" (Old Hollywood-style lighting and blurring). An auto-tune function does the tinkering for you, messing with light and crispness with usually good results.
TouchRetouch, IOS and Android, $1.99
Use your finger as an eraser or paintbrush to remove blemishes (a facial mole, a photo bomber in your snap of the Grand Canyon). It's good, basic (and cheap) photo-editing software for your phone.
Just for Kicks
Magic Hour, IOS and Android, free
"Depending on where you are, this cool little app will tell you the best times of day to shoot, aka the 'golden hours' in the early morning and late afternoon when the light is ideal for photos," says Chris Mills, a professional photographer in Washington, D.C. We like that before a photo session you can determine when the conditions are primo, whether you're in Ann Arbor or Zimbabwe.
Prisma, IOS and Android, free, more styles and HD processing $4.99/month or $19.99/year
This trippy app essentially sends your phone to art school. Take a photo, and preset filters (many free, some available only through the rather-high-priced subscription) let you filter it to look like a mosaic, a Picasso, etc. It's silly but fun, and a great way to create an unusual business headshot (think upgraded selfie) for free. Plus, while we're sure the 300-plus filters you get with the subscription look cool, there's plenty to mess around with via the gratis collection.
Accessories
You can also buy add-ons ranging from fisheye lenses to mini tripods. Even if you completely deck out your phone, jumbo-sized smartphones will remain less powerful than most dedicated cameras with zoom lenses or fancy flashes. So if you don't want to lug around a ginormous Leica or Canon during an African safari/your kid's soccer game but want wide-angle or super-zoom pics, consider investing in a few accessories.