Resources and Help for Seniors
Many older adults need help with tasks ranging from transportation to medical appointments and doing laundry to medication management and meal prep. It's an elaborate dance that you might want a home-health aide or other hired helper to coordinate. These are also tasks many elder villages can help with.
There are also several government and nonprofit resources set up to assist seniors.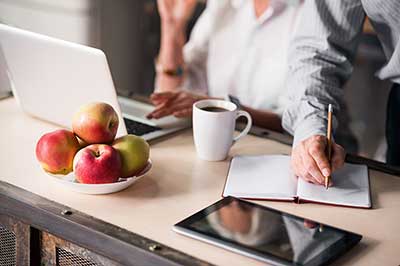 Checkbook is also a great way to find reliable help. We have ratings on topics ranging from doctors to handyman services to housecleaners to gutter cleaners. We also offer ratings of home health agencies.
The U.S. Administration on Aging's "Eldercare Locator" website is a directory that lists home health agencies, support services, resources for finding housing and financial assistance, info on elder rights, transportation help, and much more.
The resources and help available for seniors and disabled residents from local government aging agencies and councils varies greatly by jurisdiction, but they often provide info and training for caregivers, operate community centers with recreational and social activities, have nutritional programs deliver meals, organize or provide transportation, offer legal aid and Medicare and Medicaid counseling, and more. Some agencies directly provide medical, mental health, or caregiving services.
Aging councils and agencies for the Washington area include:
An important in-person resource is geriatric care managers (GCMs), also called "aging life care professionals" (ALCPs), who are consultants you can hire to help with the planning, recruiting, hiring, supervision, and follow-up. GCMs and ALCPs develop multi-pronged plans to help aging clients stay put or transition to senior living facilities. These managers usually have backgrounds in social work, nursing, or geriatric medicine, and specialize in advocating for older adults, with training that equips them to help plan, coordinate, monitor, and provide services to clients and their families. Area agencies on aging often list GCMs and ALCPs, as does the Aging Life Care Association (ALCA) website, which lists its members.
ALCA has three types of membership. For its "Professional" membership, a consultant must have a degree in a related field and have at least two years of supervised experience in the administration or supervision of client-centered services to the elderly and their families.
In addition to the requirements for a "Professional" membership, an ALCA "Advanced Professional Member" must hold at least one current ALCA-approved certification, which include Care Manager Certified (CMC) from the National Academy of Certified Care Managers (NACCM), Certified Case Manager (CCM) from the Commission for Case Manager Certification (CCMC), Certified Advanced Social Work Case Manager (C-ASWCM) from the National Association of Social Workers (NASW), and Certified Social Work Case Manager (C-SWCM) from NASW.
"Associate" ALCA members must have a related degree and be currently employed in the aging life care field.
GCMs generally charge an initial assessment fee, and after that usually charge $75 to $200 per hour. Some require a retainer agreement.
Although the services offered by GCMs/ALCPs vary, the ALCA reports that most help seniors and their families in the following areas:
Health and disability—Assisting with getting care for physical and mental health and dementia-related problems by attending doctor's appointments; communicating with family, clients, and medical pros; and evaluating types of services.
Financial—Paying clients' bills, setting up or supervising a power of attorney relationship, assistance with entitlement programs, and help with insurance claims.
Housing—Assistance with choosing and evaluating housing options.
Families—Communication with family members at a distance, including problem-solving and addressing care concerns and conflicts.
Local resources—Good GCMs know local resources and the best ways to tap them.
Advocacy—Representing and advocating for clients and families with healthcare, housing, and other providers.
Legal—References to legal professionals like elder law attorneys and estate professionals. Click here for our top tips on estate planning.
Crisis intervention—Available to intervene in times of crisis by helping clients navigate emergency departments, hospitalizations, and rehab stays.