Where to Buy a Closet System? What Will It Cost?
Depending on the materials you choose—cheaper wire, more expensive laminated wood or MDF, or high-end hardwoods—and where you buy, you can pay less than $100 for a small closet system to thousands for something large and fancy. (Did you really need the zebra wood, glass-fronted shoe cabinets with crystal hardware, Imelda?)
Although we tried to compare prices among closet companies and home stores, because retailers sell widely different types of systems and brands, it's impossible to make meaningful store-to-store comparisons.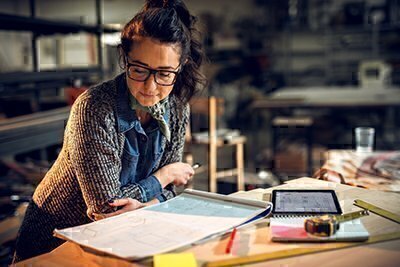 Below, we report the types of systems available at large retailers, along with price ranges for their typical offerings for an illustrative typical closet: a traditional 72-inch-wide reach-in with 16- and 28-inch return walls (the sides of a closet to the left and right of the open doorway), with a system with a section for long-hanging garments, an area with three shelves, and a double-hanging section for tops, skirts, and pants—plus a top shelf running along the span of the closet.
Note that different stores sell different systems built by various manufacturers with varying materials, mounting hardware and styles, and overall quality. Consequently, our illustrative examples and prices will give you only an idea of which companies offer which options and what they cost. We included a wire example and a laminate or hardwood example for each store that offered those, and then chose a brand and model that we (somewhat subjectively) decided best fit our sample space.
Note also that many independent custom-closet businesses operate in the area, and they're definitely worth checking to compare their offerings, quality, and prices.

BED BATH & BEYOND
Its stores and website sell multiple brands, including John Louis Home (solid-wood systems), Rubbermaid (bare-bones wire), and KiO (for "Keep it Organized"—adjustable polycarbonate and stainless steel systems with a mod look). Will deliver for free, but does not offer installation services.
Sample prices for a 72-inch reach-in closet: $115 for coated wire Rubbermaid 4- to 8-foot Deluxe Closet Organizer with track mounting; $426 for wall-mounted, solid wood John Louis Home Honey Maple Premier Closet Organizer.
CALIFORNIA CLOSETS
Sells its own brands of laminate and hardwood systems via showrooms and in-home appointments. Installation included in prices; does not sell wire systems.
Sample price for a 72-inch reach-in closet: $799 for its least expensive wall-mounted laminated wood option with "classic" finishes like white and mocha.
Price includes installation.
THE CONTAINER STORE
Offers TCS, its own laminated wood line, and the is exclusive U.S. distributor for Swedish-owned brand Elfa. Offers free in-store design services (you do the measuring); you can order a system to install yourself or pay extra ($180 and up, depending on what you buy) for the company to do it.
Sample prices for a 72-inch reach-in closet: $297 for its track-mounted wire Elfa system; for a wall-mounted TCS laminate custom closet, $2,700 and up.
COSTCO
Sells multiple laminated wood systems, including Bestar and Technik products. At the time of this writing, did not offer wire-only systems. Does not offer installation services.
Sample price for a 72-inch reach-in closet: $934 for a wall-mounted laminate system from Technik.
EASYCLOSETS.COM
Online only. Use its planning tools to spec out your system; if you need help it offers free online design assistance. Sells its own wood laminate systems and provides extensive online installation instructions, with photos.
Sample price for 72-inch reach-in closet: $361 for a wall-mounted laminate system made with recycled materials. Does not offer wire systems.
HOME DEPOT
Sells multiple brands in-store and online including ClosetMaid (wire), Home Decorators Collection (higher-end laminated wood in various finishes), Martha Stewart Living (clean-lined laminates), Modifi (laminates in white or mocha finish), and SimplyNeu (laminate drawers and shelves in traditional styles). Offers installation, which is done by third-party subcontractors, with fees varying by the job. We couldn't get Home Depot to provide its fees for installation without an in-home consultation—which is pretty unfriendly to those of us who like to shop around a bit before committing to a waiting-around-at-home day.
Sample prices for 72-inch reach-in closet: $90 for wire system ClosetMaid Super Slide, 5- to 8-foot kit, mounted via multiple screws; $249–$271 for wall-mounted laminate ClosetMaid Impressions, 5- to 10-foot kit.
IKEA
Offers ALGOT, its own brand, a wire system that you can fit with drawers. Offers assembly services for orders that are delivered, with fees that vary depending on the cost of merchandise; for the basic closet described below, delivery is $29 and assembly is $89.
Sample prices for 72-inch reach-in closet: $136 for ALGOT basic kit, a coated wire system with track and upright mounting, eight shelves, and three baskets.
LOWE'S
Offers multiple brands including Allen + Roth (laminates), ClosetMaid, Easy Track (track-mounted laminate and wire), and ESTATE by RSI (simple laminates). Does not offer installation services.
Sample price for 72-inch reach-in closet: $129–$145 for wire system from Rubbermaid with 4- to 8-foot shelving kit, track mounting; $429 for wall-mounted laminated wood Easy Track 8- by 7-foot Wood Closet Kit (available in several colors).