Selling Clothes Online
Part of the secondhand revolution comes from online selling. Mega marketplace eBay pioneered the clicks-for-your-old-kicks (or dresses) concept, and it's still an option for offloading items. You take pics of your garment or bag or whatever, then list it online at a price you set (more on that later). You choose to auction it off to the highest bidder, sell it at a fixed price, or simply ask for the best offer.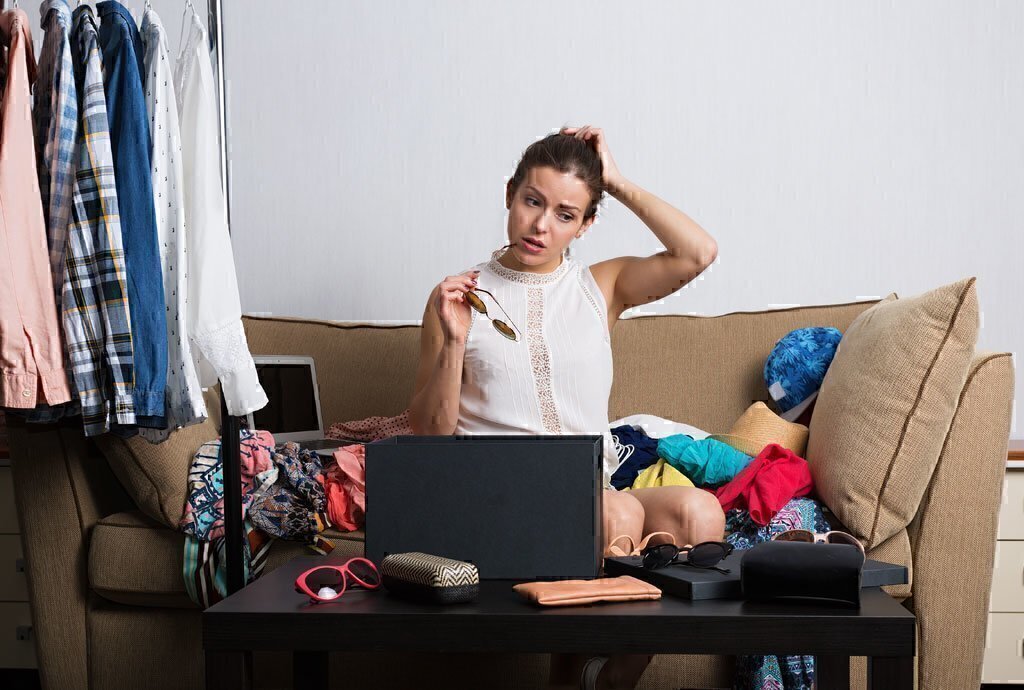 eBay has been joined by dozens of online reselling sites and apps. They generally fall into two models. First, there's what you might call the Be Your Own Boutique Owner! models—including Poshmark, Tradesy, Vinted, and even craft-haven Etsy—where you can hawk anything you like at whatever price you like. In most cases, you take photos of your items (flat on the ground, on a hanger, on yourself, or on a dress dummy) and set your own prices, though some sites and apps offer pricing advice.
Then there are online resale brokers that work in much the same way as traditional consignment stores. At sites like thredUP and high-end TheRealReal, you mail in your items, usually in a prepaid-shipping box or envelope. Staffers then evaluate them, decide which ones to consign, photograph and list pieces, and—eventually—pay you when your clothing resells. If they don't accept something you send in, they'll generally ship the item back to you (some for a price, others for free). Items that don't sell are for the most part donated to charity, but ask if you can possibly get them back.
Some businesses (usually online sell-it-yourself ones like Poshmark and Vinted) allow you to sell any items by any brands you like (yep, go ahead and offer up those Sears wading boots at top dollar—you never know!). Others have lists of brands that they'll accept. For example, thredUP takes a range of mid-market merch from names like J. Crew and Banana Republic plus higher-end designers. Other sites that cultivate a luxe clientele have stricter guidelines, mostly allowing labels you'd find at Bloomingdale's, Nordstrom, etc. Think Chanel, Marni, and other big, pricey names.
Overall, online selling options offer the greatest payout potential, since many of them take a smaller percentage of the sale than physical stores. But because the original sale price drives how much cash you'll get back, look beyond the commission percentage when deciding where to sell. The table below reports business policies and commissions for the major online options.