Where to Get Advice on Buying Computers
If you're planning a computer purchase, get ready to spend way too much time searching for something that provides what you need without forcing you to spend a lot extra for stuff you don't need. In order to have something to sell to a wide range of buyers, most computer manufacturers offer a dizzying array of options. There are laptops and desktops and tablets and netbooks and Chromebooks and—for God's sake!—2-in-1 tablet/laptop combos. And each manufacturer offers several models with a wide range of capabilities (and price points) within each type.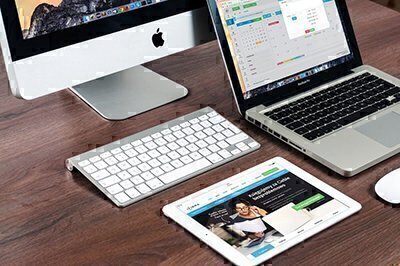 Need help? We'll point you toward experts and resources that can smooth the process, including our ratings of the service quality and prices offered by retailers.
Start by deciding what you want and need—and ruling out what you don't want and don't need. Fortunately, there's lots of help out there: Several websites, including CNET and PC Magazine, provide excellent computer and software buying advice along with useful product overviews by editors. Consumer Reports also rates various computers, tablets, printers, monitors, scanners, and some types of software. And big sellers like Amazon provide hundreds of reviews from consumers who have already purchased products you're considering.
You might also get good advice from salespeople at local stores. Our ratings of retailers for computer-related purchase will help you find businesses that employ sales staff who can help—and steer you away from stores where they can't. Our articles on which stores offer the best service and which offer the best prices provide more information on choosing the right retailer and getting low prices.
There are dozens of decisions to make—desktop vs. laptop vs. tablet vs. hybrid designs; Apple vs. PC; size, weight, and battery life; speed; video performance; storage and memory capacities; expandability; and more. Our article on "How to Choose a Computer" reviews the major choices.
Especially before buying peripheral devices (displays, printers, scanners, etc.) or software, check for compatibility issues. Don't buy anything unless you're certain it will work with your computer, or has an ironclad guarantee that you can return it (with no restocking fee) if you're not satisfied. Although manufacturers of peripherals have made great strides in this area, many dissatisfied consumers spend hundreds of dollars and too many hours fiddling with new purchases only to find that they can't make them work.
The best way to find out whether a product really meets your needs, of course, is to try it. Many stores offer one-month trial periods for hardware, which enable you to return products if you don't like them. Stores have much less liberal return policies for software. Since policies vary from company to company and from product to product, find out how much time you have, and ask specifically about restocking fees that may apply if you return a device after you've opened the box.