Which Computer Stores Offer the Best Advice and Service?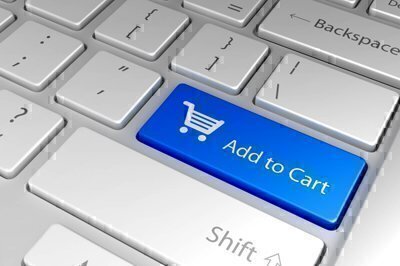 You'll learn a lot by checking out impartial websites like CNET, PC Magazine, and Consumer Reports. You can also learn a lot from manufacturers' websites and from reviews posted by fellow consumers on the websites of large online sellers such as Amazon.
When discussing options with salespeople at stores or reading product descriptions while shopping online, it's okay to maintain a degree of skepticism. Remember, it's a salesperson's or website designer's job to sell you merchandise that the store actually carries, and the store makes more when you spend more.
Our Ratings Tables show the results when we asked area consumers (primarily Checkbook and Consumer Reports subscribers) to rate computer stores they had used "inferior," "adequate," or "superior" for "advice on choice and use of products," "staff attitudes and atmosphere," "ease of looking at and testing products," "overall quality," and other questions. For each store or chain that received at least 10 ratings, our Ratings Tables show the percentage of surveyed customers who rated it "superior" (as opposed to "inferior" or "adequate") on each question.
The best way to find out whether a product really meets your needs, of course, is to try it. Many stores offer one-month trial periods for hardware, which enable you to return products if you don't like them. Stores have much less liberal return policies for software. Since policies vary from company to company and from product to product, find out how much time you have, and ask specifically about restocking fees that may apply if you return a device after you've opened the box.
More tips to avoid trouble:
Pay by credit card. The Fair Credit Billing Act and the policies of credit card companies provide procedures that enable you to refuse payment on credit card charges for unsatisfactory or undelivered merchandise.
Check warranties and support services. Buy only from companies that sell equipment with full manufacturers' warranties.
Get a guarantee. Buy only from retailers that offer at least a one-month, total satisfaction, 100 percent-money-back guarantee for hardware. Return policies for software are typically far less liberal.
Use it right away. Put your new device or software through its paces early, while you can still return it or take advantage of the manufacturer's free support services.
Look out for refurbished devices. Most retailers sell refurbished computers and, as you'd expect, you'll save a ton by buying used. Unfortunately, not all stores label refurbished merchandise as clearly as you might expect. Before buying any device, carefully check on what you're getting. If you're considering a used unit, make sure you'll get a long warranty (at least 90 days) from the store—the original manufacturer's warranty for it likely expired.