Finding Family Via DNA Ancestry Services: No More Secrets
Checkbook asked three volunteers to submit their DNA to eight services. Five of the eight companies we tried—AncestryDNA, FamilyTreeDNA, Living DNA, MyHeritage, and 23andMe—use customers' DNA to connect them to biological family members who have also submitted samples. (Living DNA didn't have a family-finding feature when we tested it, but it has since rolled out a "beta" family-finding feature.) They report the names and locations (city and country) of your genetic matches, plus estimates of how you're related to them. You can use these websites to send and receive messages to familial connections.
The companies don't actively share family-finding info with one another—if you submit your DNA to just one service, say, 23andMe, you won't get connected to relatives who used AncestryDNA. So far, only FamilyTreeDNA lets you for free upload your data from other companies into its database to see your family matches there.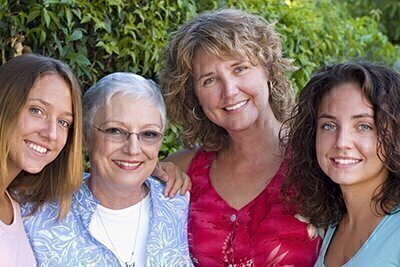 If you're interested in linking up with family, you'll maximize your matches by submitting to the companies with the most users. Since AncestryDNA has the largest pool of U.S. users, it's probably the best bet for those seeking family located here. And internationally focused MyHeritage might offer the best odds for global matches.
Several free sites allow you to upload your data from 23andMe, AncestryDNA, and others to find relatives and build your family tree, including DNA.Land (run by Columbia University geneticists) and GEDmatch.com (which investigators used to identify the Golden State Killer).
Adoptees are increasingly using these DNA tests to find their birth parents and other biological family. Anna, one of our test-takers, was born in Colombia and adopted as an infant. Several years ago she hired a private investigator who helped her reunite with her birth mother. Anna hopes the testing she did with us will lead to more discoveries. "I don't know much about my birth father and his family, so I'm hoping to connect with them." But she's not sure she really needs these services for that: "I'm glad Checkbook involved me in its tests…but I've been exploring on my own and was already starting to make connections."
Often family-finding services deliver surprising or upsetting news. Some test-takers learn they were adopted. Families have been ripped apart by irrefutable discoveries of marital infidelity when test-takers discover their fathers aren't their biological fathers, or that they have half-siblings from Dad's previously unknown relationships. Some families are shocked by evidence of unethical or dishonest practices at fertility clinics they used.
No one knows how many of these discoveries have been made, but they're not isolated events: News stories about parental surprises are widespread.
It can be excruciating to discover biological fathers who are strangers, years of familial dishonesty, an entirely new story on who you are and where you came from. Most of us aren't prepared for such surprises, and these companies don't send therapists with their reports.
Even if you're sure of who begat whom in your immediate family, know that taking a DNA ancestry test means you're also taking it for your entire extended family. You might, for example, discover a first or second cousin was the product of an aunt or uncle's previously secret affair, or connect an adopted relative to birth parents who wished to remain anonymous.
On the other hand, many of these secrets are already out of the bag. More than 15 million have already submitted their DNA, and that count continues to grow rapidly. These types of discoveries will continue, whether families want them or not.