Clothing Resale Options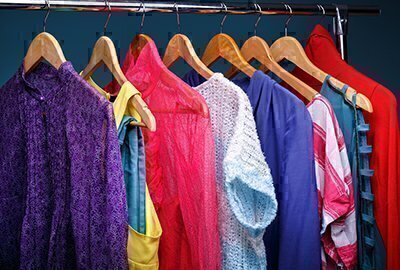 Do the words "clothing resale" summon images of musty, dusty Goodwill shops with racks of ratty coats and worn-out shirts? They shouldn't these days, since the secondhand apparel market is growing faster than Kim Kardashian's shoe wardrobe. It's now a $14 billion industry, and by 2025, the used clothing biz is expected to blossom to $25 billion. Now it's not only cool to buy previously owned clothing (see Macklemore's tag popping in his "Thrift Shop" song video), it's a good financial idea to unload your gently used apparel via brick-and-mortar or online consignment stores.
Checkbook's undercover shoppers found that you probably won't make a bundle offloading your old sweaters and silk frocks, even if you're a designer-fiend clotheshorse. Like most consumer goods—cars, jewelry, electronics, etc.—apparel and
accessories rarely hold their value.
Our researchers conducted an informal experiment selling like-new secondhand clothes. We purchased multiple identical middle-range blouses from Banana Republic ($71 for a lovely blue silk number) and several $200 black lace designer dresses by Diane von Furstenberg. Checkbook then consigned or tried to sell them all at several Washington area resale stores and online secondhand sites.
We thought that some sites or stores would offer much higher returns than others, but the answers were, well, as murky as those black jeans you washed too many times. As the table at the bottom of this page indicates, the cash-up-front brick-and-mortar resale shops tended to offer the smallest payout percentages (a fee of 50 percent of the sale is typical); online businesses, which take a smaller cut, offer the possibility of making more. But the big lesson we learned from our tests? You have to sell a lot of clothes to make all the offloading tasks worth the effort. Because some websites and local shops offer more help than others (free labels, convenient ways to upload photos of your stuff), in the end your choice might come down to which business offers the easiest ways to set up your sale.
Still ready to sell your past fashions? Here's how to get the most for your stuff, your time, and your effort.
In-Person Options
Traditional resale stores operate by taking your not-too-tired, usually name brand clothing and accessories on consignment. You bring in your former favorite shoes, shirts, ball gowns, etc., staffers determine what they think they can and cannot sell, and you leave them for the store to price. You'll sometimes need an appointment, but many stores also offer drop-in consigning.
There's no hard-and-fast rule on what price tag retailers will slap on garments; much depends on how much the item originally cost, its age (more-dated pieces sell for less, and things older than five years or so probably won't get taken at all), and what's popular in their shop (e.g., a groovy black jumpsuit might be more likely to sell in a downtown shop near the clubs than at a boutique out in the burbs). A good general rule is that things get priced one-half to one-third of their original price tags.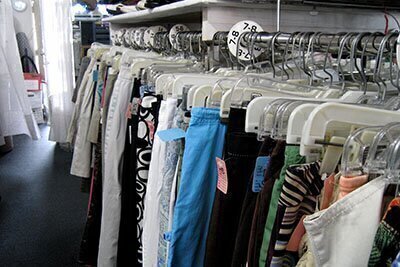 Shops usually try to sell your items for three months; you'll get a portion (usually 50 percent) of the price either as store credit or a check. The latter is usually issued every few months or sometimes on-demand. Some retailers are moving toward keeping funds in PayPal accounts or other "wallet"-like services. Items that don't sell are usually donated to charity after a few months; check with the shop if you'd like your stuff back, but know that many places won't return them—it's simply not worth their time and effort for clothing you probably don't want anymore anyhow.
Less common, but also popular in Castoff Clothes Land, are cash-upfront resale stores, which include national chains like Buffalo Exchange. Instead of consigning your gently loved garb, you peddle it directly to the store. Whatever staffers accept is then priced at two to four times what you receive. This option, while an easy way to purge a lot of stuff quickly (and get some money in hand), probably isn't going to net you the highest payback. One of our secret shoppers took a $71 Banana Republic silk shirt that was still for sale on the store's website to a local consignment shop and was offered just $6 for it.
Old Clothes, New Wardrobe.com
Part of the secondhand revolution comes from online selling. Mega marketplace eBay pioneered the clicks-for-your-old-kicks (or dresses) concept, and it's still an option for offloading items. You take pics of your garment or bag or whatever, then list it online at a price you determine (more on that later). You choose to auction it off to the highest bidder, sell it at a fixed price, or simply ask for the best offer.
eBay has been joined by dozens of online reselling sites and apps. They generally fall into two models. First, there's what you might call the Be Your Own Boutique Owner! models—including Poshmark, Tradesy, and Vinted—where you can hawk anything you like at whatever price you like. In most cases, you take photos of your items (flat on the ground, hanging on a hanger, on yourself, or on a dress dummy) and set your own prices, though some sites and apps offer pricing advice.
Then there are online resale brokers that work in much the same way as traditional consignment stores. At sites like ThredUP, Material World, and the high-end The RealReal, you mail in your items, usually in a prepaid-shipping box or envelope. Staffers then evaluate them, decide which ones to consign, photograph and list pieces, and, eventually, pay you when your clothing resells. If they don't accept something you send in, they'll generally ship the item back to you (some at a cost, others for free). Items that don't sell are for the most part donated to charity, but ask if you can possibly get them back.
Some businesses (usually online sell-it-yourself ones like Poshmark and Vinted) allow you to sell any items by any brands you like (yep, go ahead and offer up those Sears wading boots at top dollar—you never know what could happen!). Others have lists of brands that they'll accept. For example, ThredUP takes a range of mid-market merch from names like J. Crew and Banana Republic plus higher-end designers. Other sites that cultivate a luxe clientele have stricter guidelines, mostly allowing labels you'd find at Bloomingdale's, Nordstrom, etc. Think Chanel, Diane von Furstenberg, and other big, pricey names.
Overall, online selling options offer the greatest payout potential, since many of them take a smaller percentage of the sale than physical stores. But because the original sale price drives how much cash you'll get back, look beyond the commission percentage when deciding where to sell. The table at the bottom of this page reports business policies and commissions for several online options.
Getting the Most Flash for Your Old Fash
Still, don't expect to auction off your spaghetti sauce-stained Old Navy sweatpants at a profit. There are general rules about what sells well (or is even accepted) at secondhand brokers (see below). And even if all of your former fashions are consigned and sold, you're still looking at a small percentage of return on your initial investment. Much like a new car, that new Rag & Bone jacket starts to depreciate the moment you carry it out of the store. Here are some tips on getting the most money and the easiest experience from consigning clothing.
Brands matter.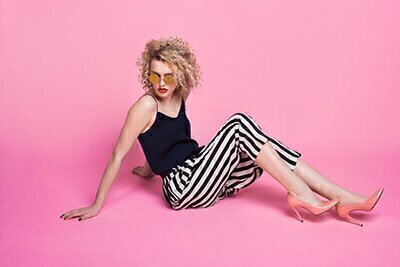 You probably look for your favorite labels when you shop online or in person, and so do consignment stores. Recognizable designers or store brands simply sell more often or quicker, whether that's a Dior ball gown or a J. Crew button-down. Many retailers list their favored brands on their websites. That doesn't mean a shop, at least a brick-and-mortar one, won't take a fabulous piece by a little-known maker; there's always room for an out-of-this-world sequined cocktail dress or feathered handbag.
Keep it clean and current.
Clothing that's worn, out of style (think something you've had five years or more), or damaged in any way probably won't make the cut at a consignment store. You'll up your chance of
garments being accepted and sold if you bring or send them in
freshly washed or drycleaned and ironed, too.
Seasonal shift.
Most consignment stores take only clothing and accessories from the current season (sweaters and boots in the fall, sundresses and sandals come summer). If you sell with an online marketplace, you might have more wiggle room. But just like you probably wouldn't hunt for a cashmere cardigan in July, you probably won't sell one quickly then either.
Don't get insulted.
Yeah, we know you paid a lot for that fur-trimmed ball gown from Fifi of Paris. But if a store or site doesn't think it can sell an item, it won't take it on. Don't consider it anything other than business; it's not a judgement on your taste.
For online sales, styling matters.
If you've dropped your old fashions at a physical consignment store, staffers will merchandise them for you, perhaps dangling necklaces from a cool rack or popping your old DVF wrap dress on a mannequin. The same goes for full-service consignment shops such as Material World, The RealReal, and ThredUP, which will photograph items on a white background or a dress form.
But if you choose to go with a DIY spot like Poshmark, Vinted, or even eBay, you'll get more eyes (and dollars) for a well-composed photo. Some sellers lay out their merchandise like they are shooting a Nordstrom catalog (e.g., a few well-placed succulent plants as an accent), others wear their pieces fashion-blogger-style, while still others nab the original photos from a given designer piece (you'd be surprised what you can find in Google Images). Either way, a good picture of a designer dress is going to attract more attention than a shot of the same frock that's sad, wrinkled up, and drooping from a wire hanger.
Online, make sure the price is right.
Look at how other items from the same brand or designer are priced, and keep your listing in the ballpark. Some sites (Material World, eBay) have tools that help you determine a fair or quick-to-sell amount. You can always start at the high end of the range and lower your rate later. This doesn't always work: We priced our $71 Banana Republic blouse at $60 on eBay initially, but got no nibbles. Finally, after several lowball offers ($4? really?), we sold it nearly two months later for $20 minus eBay's 10 percent cut and $3 for shipping. Over the same time frame, we held steady with a higher sales price for the very same blouse on Tradesy, with a sale eventually coming to fruition at $45.
It's going to take a little time.
Consignment stores generally offer items for sale for three months or so, sometimes marking them down over the course of time. If something doesn't sell, it's usually donated to charity after those three months, and you probably won't get a receipt. But you can ask about this before choosing a shop, and you may find that a few will give you receipts or your items back.
Online you either keep your items until they are sold (Poshmark, eBay) or, after a set amount of time, can request items be shipped back to you (often at your own expense). If you don't want items back, they are usually donated to charity. For instance, The RealReal will, at your request, return unsold merchandise to you after 180 days. In our tests, our quickest sale online was the DVF dress, which sold on The RealReal for $42 in just two weeks. At the other end of the spectrum, the Banana Republic blouse was still available for $25 three months later at Vinted and Poshmark.