Are Home Security Systems and Cameras Effective?
Last updated November 2022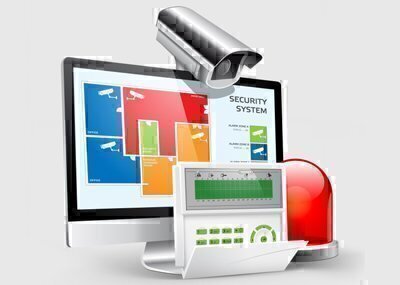 Ads from various home security outfits and device manufacturers claim their products will "stop crime in its tracks" or "discourage break-ins before they happen."
While there's some evidence that home security devices deter intruders, there's little evidence that our millions of doorbell cameras help solve crimes—and reason to worry that all this surveillance is creating a big privacy problem.
The chances of having your home broken into are fairly slim: Only about one in 50 American homes is broken into each year. But over time, the odds do add up. And given the financial, physical, and psychological damage that can result from a burglary, it makes sense to do what you can to secure your castle.
One indicator of the effectiveness of alarm systems is the discounts homeowners insurance companies give households that have them. Many insurers offer discounts of two to five percent for systems with an outdoor siren and five to 15 percent for systems with central station monitoring for both burglary and fire.
Surveys of convicted burglars indicate that many were less likely to target homes if they spotted the presence of cameras, lighting, or some type of security system. A 2013 study led by Joseph Kuhns from the University of North Carolina-Charlotte's Department of Criminal Justice and Criminology examined the decision-making processes of 422 randomly selected incarcerated burglars in three states. It found that only about one-third of them bothered to collect any info about their targets in advance, suggesting a high percentage of burglary targets are selected randomly.
But about 60 percent of the burglars who participated in Kuhns' study said an alarm system would likely make them select a different target, and about half said they would discontinue a break-in attempt upon noticing a security system or camera.
Alarm systems weren't the only deterrents. Surveyed burglars also said nearby foot traffic, proximity to other homes or businesses, lack of hiding spots, and difficult escape routes would probably factor into their choice of targets.
Some communities have reported reductions in burglaries in neighborhoods that have high percentages of homes using doorbell cameras or large-scale video surveillance systems set up by police. But it's not clear whether those reductions are due to the existence of the cameras or for other reasons.
There's some reason to worry that the proliferation of doorbell cameras gives residents a false sense of safety that leads them to bad security habits, such as not locking doors consistently.
Amazon, which has sold more than one million of its Ring cameras, has an obvious interest in increasing video surveillance: If doorbell cameras dissuade thefts, then Amazon will have to reship fewer replacements of packages stolen off doorsteps. Yet Amazon doesn't disclose any hard data about crime statistics, including whether its Ring customers are less likely to be victimized by porch pirates compared to those without cameras.
Ring for a few years partnered with many U.S. police departments by handing out free cameras to some and offering cops access to footage collected by its users. In 2018, NBC News interviewed 40 law enforcement agencies in eight states and found that 13 of them had made zero arrests as the result of Ring camera footage; another 13 said they made at least one arrest based on it; and the rest didn't know if the technology helped them make any arrests.
Of the arrests that were documented as being assisted by Ring doorbells, many were for petty theft—a $13 book, a Nintendo Switch, and coffee mugs were among the items recovered after communities set up thousands of doorbell cameras and scooped up hours upon hours of surveillance footage (although Ring did claim to help nab a couple who stole a dachshund named Rufus Junior).
Although Ring has since limited law enforcement's access to its users' video footage and recently added end-to-end encryption for some of its cameras, which prevents it or anyone else from seeing your footage, privacy advocates worry all these cameras still present a massive problem. After all, the vast majority of video being saved and possibly shared is of your law-abiding neighbors, who didn't consent to being recorded.
In June 2022, Senator Ed Markey (D-Mass.) called on Amazon to disclose the range and capabilities of the microphones included in Ring devices. Markey noted that after several years of studying "harmful surveillance practices," he was troubled that Ring's products might be capturing "vast amounts of audio recordings" in public and private settings, contributing to "blackmail, stalking, and other damaging practices."
"As Ring products capture significant amounts of audio on private and public property adjacent to dwellings with Ring doorbells—including recordings of conversations that people reasonably expect to be private—the public's right to assemble, move, and converse without being tracked is at risk," Markey said.
As we discuss elsewhere in our section on home security, homeowners should first improve physical barriers to intrusion before considering alarm systems. Alarms and cameras can add protection against intrusions, but they also involve a significant expense and create some inconveniences. Consider these factors before buying:
How well is your house physically secured against intrusions?
What is the incidence of burglary and other crime in your neighborhood?
Is your house regularly unoccupied during the day or evening? Do you take long trips?
Do you have neighbors around most of the time to keep an eye on your house and call the police when they detect suspicious activity?
What are you likely to lose in a burglary? Is it replaceable? Is it insured for replacement value?
Are children, frequent houseguests, pets, or forgetful family members likely to trigger false alarms?
Does your family worry about break-ins?