Which Companies Offer the Lowest Homeowners Insurance Rates?
Last updated November 2019
Most of us stick with our homeowners insurance for years without checking for lower rates elsewhere. That's usually a costly mistake: Checkbook collected price quotes from major insurers for seven local families and found each could save more than $1,000 per year by choosing a low-priced company over a high-priced one. That's easy money.
You don't have to choose an unsound company or a bare bones policy to save big. For essentially the same coverage, our family living in D.C. would pay only $978 with Travelers, $2,752 to continue with State Farm, their current insurer, or also more than $2,500 per year with Amica or Lemonade. We've done these types of comparisons for property insurance for 30-plus years, always turning up big price differences among the largest insurers. And often, highly rated companies offer low premiums.
Below, we report annual premiums from large companies to insure the seven families' homes. We also describe the locations, property insured, and coverage provided.
For the District and Virginia, Checkbook's undercover shoppers collected costs from company websites or from their agents. For Maryland, we obtained rates from the state's Insurance Administration's excellent report "Homeowners Insurance: A Comparison Guide to Rates," which lists premiums in effect on August 1, 2019. You can access its full report, which includes sample premiums for more coverage amounts and locations than those listed here, by visiting www.insurance.maryland.gov.
You can click on the area name to sort the premiums for each family. As you can see, we found dramatic company-to-company differences, with some charging more than twice as much as others for essentially the same policy.


Don't wait until the end of your policy term to shop for a better rate. If you change insurers, your old company must reimburse you for the unused portion of any payments you've made.
While the premiums we report are for properties with specific characteristics and values, we believe the rates are a good indication of which companies charge lower prices for other properties.
Similarly, our reported rates remain useful even if the coverage you seek differs from the sample profiles. For example, if you want higher limits for personal property or liability coverage than in the sample rates, you'll have to pay higher premiums than shown, but most companies add about the same percentage to your premium when increasing coverages.
When looking at company rankings, keep in mind that the rates were collected for policies that would be new business for the insurers. If you've been with your current insurer for several years and haven't filed a claim, you may be getting a steep discount; you won't know whether starting over with a new company makes sense until you comparison shop. Also, because so many factors are considered by insurers, you'll have to gather rates from several companies to know which ones will offer you the lowest prices.
Unfortunately, we found some companies make it difficult to comparison shop. We had to push for weeks to get several to process our requests; a few refused to quote prices at all.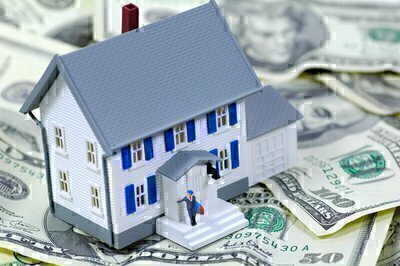 Also, many agents didn't honor our requests to provide policy proposals with our requested coverage amounts. For example, companies often disagreed on the needed replacement costs for our sample homes. To make sure their prices aren't influenced by these different higher or lower coverage amounts, we made adjustments to their quoted premiums.
A few companies' agents told us they no longer offer homeowners policies with $1,000 deductibles. The prices we report for these are the premiums quoted to our shoppers, plus our estimate of the extra cost for a policy with a $1,000 deductible.
Another complication? Some companies offer dual-policyholder discounts if you have them insure both your home and car. Some knock off five percent, 10 percent, or even more from either the homeowners or auto rate; some knock off a percentage from both.
For consumers, dual-policy pricing makes comparison shopping more difficult. To find the exact savings you'd realize by switching companies, you have to shop for both types of coverage at once. But the discounts aren't usually large enough to have a major effect on the relative rankings of companies.
Some companies or agents told our shoppers they couldn't provide us price quotes for just homeowners insurance; they'd only sell us combo homeowners-auto policies. For these, we report costs quoted for just homeowners coverage plus any quoted dual-policy discount amounts. Click here for our evaluations of companies for auto insurance.