How to Plan a Move
Last updated in April 2016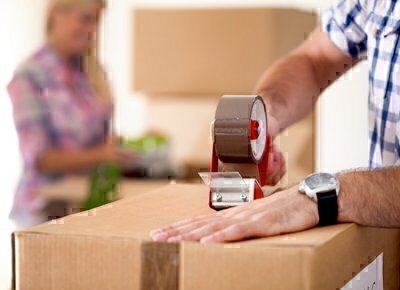 Start by thinking about what work you can do yourself and by answering several questions:
What Can You Haul Yourself?
You'll save a lot of money by doing some or all of the work yourself. If yours is a local move, you can move your own boxes and other small items, which account for a substantial amount of the weight and cost of a move, and let a mover handle the piano, dressers, and other heavy, hard-to-move items.
Plan to move jewelry, framed art, and other especially valuable belongings yourself.
Who Will Pack?
You can also save by doing the packing yourself. On some moves, especially local moves, having the moving company pack can amount to half or more of the total price.
But having a company pack for you saves you time and gives you a better basis for filing a claim if damage occurs. Most movers will not pay a claim for damage to items you packed unless the outside of the carton is visibly damaged. One solution is for you to pack items that aren't fragile and let the mover pack high-risk items.
You'll be able to make a better decision on how to divide up the packing if you get companies to give you alternative price quotes—for packing by you and for packing by them.
When to Move?
It may be hard to get the best mover at the best price during certain peak times. May through September are the busiest months, during which some companies charge 10 or 15 percent more. Also, the end of each month is usually busier than the middle, and Saturdays are usually the busiest days.
What to Move?
Go through your home and identify the items you'll want the mover to handle. Throw out, recycle, donate, or sell anything you can live without. The longer the move, the more you save by lightening the load.
Where to Get Boxes?
Having your mover supply the packing boxes can cost more than $600 for an average-size home, and our surveys revealed a wide variation in prices. But some movers will supply used boxes for free, and you can often get discarded boxes from local retailers or other companies that receive shipments in boxes (such as supermarkets and copy shops). In addition, check prices for new boxes from companies that sell packaging materials; their prices may (but may not) be less than the mover's prices.
What Insurance?
Your mover's standard contract language probably severely limits its liability for loss or damage to your belongings. Most movers offer additional "valuation" insurance protection. But before you pay several hundreds of dollars for moving insurance, check your homeowners or renters insurance policy; you may already be covered. If not, you'll need to decide how much risk you want to take.
How Tight a Schedule?
To be profitable, long-distance companies often cram several households on a single truck: One trailer can carry three or four loads. Setting accurate pickup and delivery dates is very difficult because a delay with one load affects the others. Long delays (five days or more) are more common on deliveries than on pickups, but the problem can occur at either end.
At best, delays are inconvenient. If pickup is late, you may wind up with your belongings packed, utilities shut off, and a commitment to a buyer or landlord to vacate by a certain date. If delivery is late, you may have to live with the bare essentials you brought with you and be forced to check in to a hotel. Although you can make a claim for costs resulting from delays, there is no way to be compensated fully for the inconvenience.
If you have room for error—friends to stay with at your destination, no date for vacating your old home—you can afford to hope for the best. But if the date is critical, you need to focus on movers with high ratings for promptness on our customer survey. Also, many movers offer an option called "guaranteed pickup and delivery service." With this option, if the mover fails to pick up or deliver the shipment on the agreed-upon dates, the mover will reimburse the customer for the delay, typically $100 to $200 for each day that the shipment is delayed. Another common practice is for the mover to reimburse customers for a portion of their living expenses (hotels and meals) caused by the delay. A guaranteed pickup and delivery provision will spare you from having to prove damages and give your mover a strong incentive to be on time. Although a premium is usually charged for this provision, it may be worth it if you are on a tight schedule.
Will You Need Storage Services?
If your new home won't be ready by the time you must leave the old one, or if your new home is too small for some of your belongings, have the mover arrange for storage. Obtain documents indicating where the goods will be stored and check on the charges. If possible, inspect the storage facilities. Also get proof that insurance will cover your belongings against theft, fire, and other risks while in storage, because insurance for goods in transit will not cover them while in long-term storage.
If you aren't present at your new home when the mover arrives, they may place your stuff into temporary storage to access another customer's belongings on the same truck . Try to avoid this extra unloading and loading, which substantially increases the risk of damage.
Do You Have Special Items?
Most companies charge extra to handle certain bulky or exceptionally heavy items, such as pianos, ride-on lawnmowers, and grandfather clocks.
Is Your Move in Some Way Unusual?
Because movers charge more if special conditions increase the time or effort required, discuss such matters with company representatives providing estimates. For example, movers' price schedules may include special charges if the truck is too big to get down the street to your home and a small truck is needed to shuttle your belongings; or if the truck has to pick up or drop off belongings at an additional location.