Avoiding a Big Dent in Your Wallet When Paying for Auto Bodywork
Last updated November 2018
Since insurance companies pay for most repairs, for most auto body repair customers price is less important than quality. The consumer ordinarily is concerned only that a shop's prices are acceptable to the insurer. For work paid for by the customer, however, price is important. Our Ratings Tables show our ratings for price for each shop.
Comparing prices is especially difficult with bodywork. In most cases, a shop must see the car to make a proper estimate.
When a specific part has to be replaced and no other work is required, you can compare prices by phone or email. If your car needs a new bumper, for example, you can supply shops with its make, model, and year, and most shops will give you an estimate. But the shop will base the estimate on the assumption that there is no other damage—no bent bumper mounts, for instance.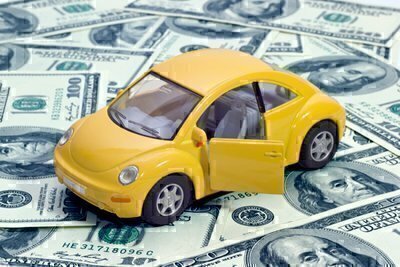 Our undercover shoppers called shops and asked for their estimates on specific repairs of this type, telling them we'd pay out-of-pocket. We used these prices to compute the price comparison scores reported on our Ratings Tables. The price comparison scores show how each shop's prices compared to the average price quoted for the same repairs. For instance, if two shops quoted on the same repairs, and one shop has a price comparison score of $110 while a second shop has a score of $100, this means that the first shop's quotes averaged 10 percent higher than the second shop's.
The price comparison scores probably vary less than if we had obtained quotes on more complex jobs for which the shops could justify higher prices by claiming superior workmanship. Also, shops' relative price levels were not consistent. In many cases, shops with a relatively low price on one job had high prices on other jobs. So while the price comparison scores are not as good a predictor as we would like, shops with low scores are good places to start. Also, if you like one of these shops based on our quality indicators, its low price comparison score may help you if an insurance claims adjuster says the shop is too expensive.
We found no relationship between price and customer satisfaction. Shops with the lowest price comparison scores actually scored better on our customer survey questions than the shops with high price comparison scores.
Our Ratings Tables also show the labor rate quoted by each shop for auto bodywork.
Our Undercover Shoppers Were Quoted Big Price Differences by Shops for the Same Work*
Description of job
Low price
Average
High price
Replace the trunk lid on a 2015 Nissan Altima SL using new (O.E.M.) parts
$1,006
$1,442
$1,753
Replace the front bumper cover on a 2013 Honda Accord LX using new (O.E.M.) parts
$600
$826
$1,232
Replace the front passenger-side fender on a 2015 Cheverolet Malibu LT using new (O.E.M.) parts
$642
$1,072
$1,360
* The descriptions of repairs are summaries; shops were given additional, detailed instructions. Although our researchers attempted to get quotes for exactly the same job from each shop, in some cases shops may have intended to do different work or use different parts.