Renters and Condo Owners Insurance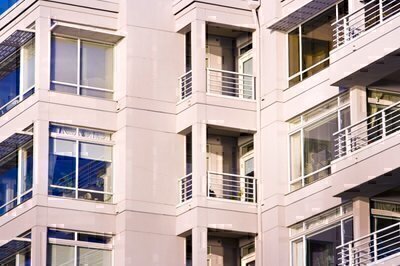 Renters and condominium owners can purchase insurance to cover belongings, additional living expenses, personal liability, and medical payments to others. Many landlords and condo associations require residents to buy it.
Unlike homeowners insurance, these policies don't cover damage to your building's basic structure; landlords and condo associations should insure against such losses. Otherwise, renter and condo policies typically protect against the same "named" risks that homeowners policies do. Here's a rundown of what's usually included, what's not, decisions to make, and how to shop for the best deal.
Basic Coverage
Renter and condo policies usually pay only for damages caused by fire, windstorms, theft, vandalism, frozen pipes, and accidents. Most don't protect against harm from floods; sewer and drain backups; earthquakes; termites; and mold, mildew, dry rot, and wet rot, although you can buy additional special coverage for some of these non-covered risks. Keep in mind also that these policies don't cover your accidents; if you knock a TV off the wall or spill something onto your rug, you'll have to replace it.
Deductible
If you make a claim, this is the amount you will have to pay out of pocket before the insurance company takes over.
Most companies offer deductible options of $500, $1,000, and $2,000. The bigger your deductible, the less you'll pay for coverage, but then you'll be on the hook for paying more out of pocket if something goes wrong.
Determine how big a loss you can stomach without asking your insurance company to pay for it; then set your deductible accordingly. Keep in mind that if you make a claim your future insurance premiums likely will go up, or the insurance company may drop you altogether. So avoid asking your insurance company to reimburse you for losses that you can cover yourself.
Personal Property
If your furniture, clothing, etc., are damaged by a covered risk (fire, theft, etc.), the insurance company will compensate you.
The first step is to figure out the maximum "coverage limit" to buy to cover your belongings. If you buy too little insurance and there's a fire that ruins everything you own, the company will pay you back only up to the amount of insurance you bought. But if you buy too much coverage, you'll be wasting money.
Most basic policies come with $25,000 to $50,000 worth of protection for personal property; you can up that amount if you need more, but of course that will increase your premiums. Need help? Most insurers have online forms that let you make a list of what you have and spit out estimates of suggested coverage.
Also keep in mind that basic renter and condo policies cover personal property only at its "actual cash value"—in other words, what items are worth when the damage occurred. If you bought a sofa five years ago for $2,000 and it was damaged in a fire, you might be reimbursed only $1,000 for it, not the $2,500 you'd pay for a new sofa. Consider paying extra for a special provision that covers personal property for full replacement costs. You'll pay a bit more, but it's a good buy.
Companies also limit payouts for certain categories of items, such as jewelry and gemstones, watches, furs, computers and smartphones, guns, cash and securities, and property used for business purposes. Carefully review these limits and buy extra protection for them, if necessary. If you aren't sure what's covered, ask.
Liability
This part of your policy pays for injuries to others or damage to their property while on your premises and if you're at least partially at fault. It also covers legal fees to defend you from related lawsuits. It also covers you if you negligently cause damage to your building and your landlord or condominium association sues you to recover its expenses.
Standard coverage limits are $100,000 or $300,000, but you can pay a bit extra (typically only $5 to $20 more per year) to increase the payout limit.
Loss of Use
This pays for things like hotel rooms and restaurant meals if you must vacate your home while repairs are made for a covered risk. The standard payout limit is 30 or 40 percent of the max payout for personal property coverage, but you can pay extra to increase the amount.
Medical Payments
Covers injuries to others that occur in your home, regardless of who was at fault. A $5,000 limit is sufficient.
Loss Assessment
This protects condo owners if their building has a fire or other loss, and owners are asked to help pay for it. Most policies provide coverage up to only $1,000 or so.
Optional Coverages
You can buy extra protection for damage caused by earthquakes and floods, and to get higher payout limits for jewelry and other expensive items. Carefully consider these options and beware of agents and companies that push unnecessary—and more expensive—coverage. Our advice for homeowners on what to buy and what not to buy holds true for condo owners and renters.
Other Considerations
Although renters and condominium owners policies do not cover damage to your building's basic structure, condo owners policies do cover some structural damage. This coverage varies significantly, and how much structural coverage you need depends on how much coverage is provided by the condominium association's policy. Some condominium associations' policies cover built-in fixtures like sinks, bathtubs, and electrical wiring. Others stop coverage at the unfinished walls, leaving you responsible for any fixtures or improvements inside. Purchase a condominium owners policy that takes over where the condominium association policy's coverage ends. (Some renters policies also allow you to purchase coverage for improvements you make to an apartment.)
Consider purchasing your condominium owners policy from the insurance company that sold the policy to your association, if it offers a competitive rate. Insuring with it may reduce the time it takes to settle claims.
Shop Around!
As with homeowners and auto policies, companies use complex formulas to determine their rates. Where you live, safety features of your building, and several other factors also affect how much companies will charge you. But if you get price quotes from several companies, you can be sure you don't overpay.
On the table below we report premiums collected by our shoppers for renters policies; costs will be similar for condo owners.
As you can see, costs vary dramatically from company to company for the same coverage—for example, prices for $50,000 of coverage for an apartment in Boston ranged from $209 to $486.