What You Should Do After Damage to Your Home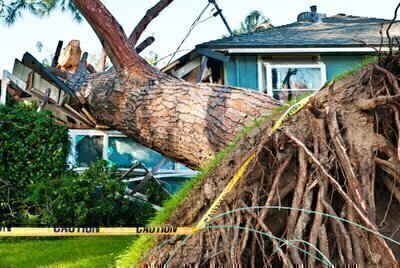 Damaged digs? Take these steps.
Report the Claim
Contact your insurance agent. If you don't have one, contact your insurance company's claims department.
Make Sure Your Insurer Promptly Responds
The insurance company should check the damage and determine how much it will pay. If you must vacate your home, be sure to report the address and phone number where you can be reached.
State law requires insurance companies to provide appropriate forms and settle claims promptly. If you experience unreasonable delays, complain to the Massachusetts Division of Insurance. State insurance departments have a lot of leverage with companies and resolve many complaints in favor of consumers.
Information You Will Need to Provide
You will complete a claim report that lists all items destroyed, damaged, or missing. If you don't have a complete household inventory, picture the contents of every room and then list and describe all items damaged or destroyed. As accurately as possible, indicate when or where you bought each item, how much you paid, and how much it will cost to replace it. Also include the brand name and model number, if known.
Make Temporary Repairs to Prevent Further Damage
Board up broken windows and patch holes in walls or roofs as soon as possible—even before you see the insurance company representative. Also move your belongings to a protected area, and begin cleaning and drying items damaged by water. But don't dispose of anything that may be a complete loss until the company representative has examined it.
Take pictures to show how things looked before you began cleaning and repairing, and keep receipts for all clean-up expenses.
Most homeowners policies cover reasonable costs of emergency clean-up and temporary repairs.
When Dealing with Contractors, Withhold as Much Payment as Possible Until Work Is Completed
If the repair work is extensive, the contractor may ask for periodic partial payments as the work progresses—but no reputable contractor should request full payment in advance. The contract should specify that payments will be made as the work is completed. If you have a mortgage, your lender may also have specific requirements as to how the insurance funds are disbursed.
Where to Live During Repairs
Homeowners policies include coverage for costs of hotel rooms and other expenses in excess of your normal living expenses. Ask your company representative if there are any restrictions on where and how long you can stay, and how much you are allowed to spend. If you stay with a relative or friend, the company may reimburse your host for lodging only if you can show proof of actual payment.
What to Do If the Cost of Repairs Exceeds What the Insurer Will Pay
First contact the company representative and try to resolve the difference. If you are still unable to resolve your differences, complain to the Massachusetts Division of Insurance.
What to Do After a Flood
Standard homeowners policies do not cover flood damage. But if you have a flood insurance policy, your company or the National Flood Insurance Program will assign an adjuster to your claim.
If your home is not covered for flood damage, check with the federal agencies at the local disaster center to see if you are eligible for federal assistance, including grants or low-interest loans.
What to Do After an Earthquake
If you purchased an earthquake coverage endorsement, your company will assign a representative to evaluate your damage. If you do not have earthquake coverage, check with federal and state emergency agencies to see if you are eligible for financial assistance.