Should You Buy Earthquake Coverage?
Last updated in November 2015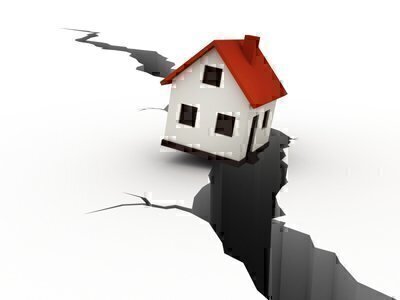 Your homeowners policy will not cover damage to your home and belongings in the event of an earthquake. To be insured for earthquake losses, you'll have to separately purchase an earthquake coverage endorsement—and in the Bay Area this coverage is expensive.
California law requires insurance companies to offer earthquake coverage whenever a consumer purchases a homeowners policy. Some companies offer coverage themselves; others offer it through the <,> a privately financed, publicly managed agency that sells earthquake insurance through participating insurance companies.
The coverage available from either insurance companies or the CEA has severe limits. Homeowners face deductibles of 10 or 15 percent (with a 15 percent deductible, you'd pay $60,000 on the loss of a $400,000 home); can collect only up to $100,000 for personal property losses; and can collect only up to $25,000 for increased living expenses while a damaged home is being repaired. Renters and condo owners face similar low limits for personal property and increased living expenses.
Some companies that continue to offer their own coverage, rather than relying on the CEA, provide slightly better coverage—similar to what they offer for fire and other hazards—but most insurers also apply 15 percent deductibles.
Our Ratings Tables provides information for comparing costs of earthquake coverage. If you select earthquake coverage, the rates reported in our Ratings Tables are annual premiums for homeowners insurance plus companies' charges for earthquake coverage, whether offered from the company or via the CEA.
If you own a masonry home, earthquake coverage costs will be much higher—as much as three times higher than for a frame home. In our experience, CEA coverage costs less than policies purchased through most insurers for masonry homes, but for frame homes the other companies often beat CEA premiums.
Because earthquake coverage is so expensive, consider cost carefully when choosing a homeowners insurance company. As you can from comparing the sample premiums with and without earthquake coverage reported on our Ratings Tables, the company with the best rates on a basic homeowners policy may not be best when you add the price for earthquake coverage.