Should You Buy Dental Insurance?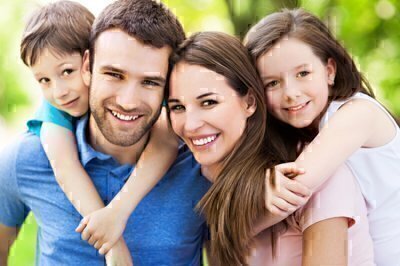 Fear of the dreaded drill isn't the only reason a lot of consumers put off or avoid dental treatment. Many simply can't afford it.
If you, like about half of American adults, don't carry dental insurance coverage, you can buy it yourself. But because, like any insurance, the companies that offer dental coverage take in more money than they pay out, carefully evaluate available options before you buy.
Find out whether you already have coverage.
Begin by checking to see what coverage you already get for a reduced or subsidized premium through benefits offered by your employer, your spouse's employer, or another source.
If you have kids, they could already have dental coverage under your family's health insurance plan. The Affordable Care Act ("Obamacare") requires individual and small-group health insurance plans to provide basic dental coverage for children under age 19; insurance plans offered by your state's exchange can satisfy the pediatric dental benefit requirement by offering buyers standalone family dental policies.
Aside from "dental accident" coverage, most health insurance plans don't provide dental benefits to adults—but some do, so check yours. Some Medicare Advantage plans, for example, include basic dental coverage, and many "consumer-driven" and "high-deductible" health plans let you set aside money to spend on dental expenses.
If you can get coverage for a reduced premium, it's probably worth getting.
If your employer or your spouse's employer offers you the option of buying dental coverage and pays a portion of the premiums, it's likely worth getting. Not only will you get a discount on your premiums, but the effect of paying the premiums with pre-tax earnings provides a second discount roughly equal to your tax bracket. Unless the dental plan available to you is exorbitantly expensive, the reduced premiums should be easily offset by the savings.
Note that the dental insurance policies offered by the state's healthcare exchange do not include subsidized premiums.
If you can get dental insurance through your employer, but you have to pay full freight, you're still likely better off buying it through your employer than on your own. That's because when you buy through your employer you pay premiums with pre-tax earnings.
If the only way to get coverage is to buy it on your own, determine whether it's worth the price.
Unlike insurance policies you buy for your home, car, health, and life to guard against large and unpredictable expenses, you probably have some idea of what your dental expenses will be in the coming year, and it pays to plan when deciding whether to buy dental insurance.
Most standalone dental plans are a form of prepaid insurance that has the effect of spreading out your costs over the course of a year. For an annual premium, the plan typically covers most or all of the price of routine examinations and cleanings, and offers lower-than-average prices for more expensive treatments—so long as you use participating dentists. If you don't use an in-network dentist—for example, because your favorite family dentist doesn't participate—the plan will reimburse you for much lower amounts than it reimburses for in-network dentists.
Whether a dental plan will save you money depends on how much dental service you expect to use. The table below shows two sample families—a high-use family and a low-use family—along with average fees for Twin Cities area dentists for common services, costs of some prepaid plans, and how much each family would save by enrolling in each of several sample prepaid dental plans.
As you can see, our hypothetical low-use family would save money if it elected any of the prepaid plans. Indeed, using Careington would save this family $370 for the year compared to paying out-of-pocket with no plan.
Any of the plans would save our hypothetical high-use family even more. Most striking, Careington would save this family $2,727 for the year.
If you're eligible to enroll in a dental plan not listed in our comparisons, you can do your own arithmetic. Make a list of the dental services you expect your family will need in the coming year; then add up what you'd pay under the dental plan (check its price schedule), add in the premiums, and then compare that total to the price for those services without insurance.
It may be less expensive to buy dental insurance only for the years when you'll need it to help pay for expensive treatments.
Keep in mind that provider networks are typically poor.
Beware that the biggest problem most consumers have with many dental plans is that few dentists participate as preferred providers. Some plans count fewer than 10 percent of dentists as preferred providers, and few of the top-rated dentists listed on our Ratings Tables work with dental insurance plans. If you have dental insurance, you can usually use any dentist—but when you do so you'll have to submit expenses to get reimbursed, and the reimbursement money will almost always be less than what you paid the dentist.
Before signing up for coverage, check whether your current dentist participates or compare the plan's list of providers against top-rated dentists listed on our Ratings Tables. If a dentist you like doesn't participate, that's a reason not to join a plan.
Don't forget about your FSA.
You can also use a flexible spending account (FSA) to provide prepaid dental care. By earmarking several hundred or even several thousand dollars of your salary, you avoid paying taxes on that income and effectively gain the same one-third discount that the FSA provides.
Don't use a pricey dentist
The easiest way to save is to use a dentist who charges low fees. As the price comparison scores shown on our Ratings Tables, some dentists charge fees that are 50 percent lower than their peers—and low-cost dentists are as likely to get top scores from their patients as high-cost dentists.
How Prepaid Dental Plan Costs Compare to Paying Out of Pocket

Private dentist average
Careington
Access Dental Plan
Amacore Dental Program
Dent-All

Family of Four—Low Use

Mother:
1 routine exam & cleaning
$177
$46
$94
$68
$97
Father:
1 routine exam & cleaning
$177
$46
$94
$68
$97
Son:
1 routine exam, cleaning, & 4 bitewing X-rays
$206
$60
$122
$87
$119
Daughter: 1 routine exam, cleaning, 4 bitewing X-rays, & 1 topical fluoride treatment
$249
$95
$151
$112
$146
Total fees:
$809
$247
$461
$335
$459
Annual premium:
$0
$192
$156
$156
$164
Annual expense:
$809
$439
$617
$491
$623
Average savings compared
to private dentist average:
—
$370
$192
$318
$186

Family of Four—High Use

Mother:
1 routine exam, cleaning, & 4 bitewing X-rays
1 routine exam & cleaning
1 one-surface composite filling
$601
$183
$349
$272
$348
Father:
1 routine exam, cleaning, & full-mouth X-rays
1 simple root canal (single on a premolar)
1 crown (porcelain fused to high noble metal, including post & core)
$2,797
$1,117
$1,838
$1,306
$1,955
Son:
1 routine exam, cleaning, & 4 bitewing X-rays
1 routine exam, cleaning, & 1 topical fluoride treatment
$390
$133
$232
$171
$223
Daughter:
1 routine exam, cleaning, 4 bitewing X-rays, & 1 topical fluoride treatment
1 routine exam & cleaning
2 two-surface composite fillings
$901
$337
$540
$449
$539
Total fees:
$4,689
$1,770
$2,959
$2,198
$3,065
Annual premium:
$0
$192
$156
$156
$164
Annual expense:
$4,689
$1,962
$3,115
$2,354
$3,229
Average savings compared
to private dentist average:
—
$2,727
$1,574
$2,335
$1,460