Where to Buy Furniture
Last updated in November 2016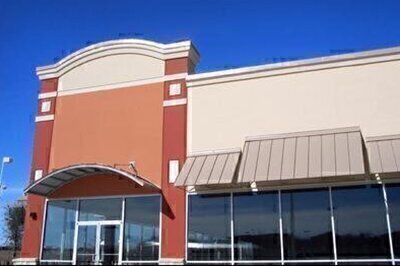 Buying furniture isn't the straightforward purchase it should be. Checkbook receives way too many complaints—and poor ratings—from customers of many stores.
At some furniture stores, well-informed, helpful staff make shopping pleasant and guide you to good choices. Salespeople quote accurate delivery time-frames, goods arrive as promised, and store management makes sure you get the results you expect. But subscribers send us an alarming number of complaints about abysmal furniture-shopping experiences, from unhelpful sales staff to long delivery delays to receiving damaged or defective merchandise. Some stores compound customers' woes by refusing to make things right or establishing unreasonable return policies.
A lot can go wrong. Fortunately, there are steps you can take to avoid common furniture-buying pitfalls.
What Do Past Customers Say?
We gathered ratings of furniture stores by surveying area consumers (primarily Checkbook and Consumer Reports subscribers). Our Ratings Tables show the ratings of area stores for which we received at least 10 ratings.
At stores rated highly for "advice," you can expect to get helpful interior design suggestions plus prompt and full answers to questions without excessive sales pressure. Stores with high ratings for "ease of looking at/testing products" can be expected to have well-designed showrooms that enhance the value of a good sales staff.
Our Ratings Tables also show customer survey ratings on "reliability (standing behind products, doing what was promised, etc.)" and "promptness"—two aspects of quality possibly related to serious inconvenience or other problems. Some stores were rated "superior" for "reliability" by 80 percent or more of their surveyed customers, but others received "superior" ratings from fewer than half of their surveyed customers.
What Warranties and Guarantees Do You Get?
One major category of furniture-related consumer complaints is damaged or defective goods. Some faults are immediately apparent—scratched tables, poorly matched upholstery, improperly shaped cushions. Others, like fading upholstery or poorly glued chair legs, materialize only over time.
Except for makers of recliners, sofa beds, and other items with mechanical parts, furniture manufacturers seldom offer warranties directly to the consumer. Unlike TVs and refrigerators, new furniture often arrives with no warranty statement. Manufacturers often offer or imply promises, or warranties, to their authorized retailers, but even these are not generally put in writing.
Manufacturers typically expect their retailers to be the point of contact with consumers. Retailers are expected to inspect items and arrange for repairs. In many cases, a retailer's own service department or an independent furniture repair shop working for the retailer can make repairs and bill the manufacturer. While local service obviously is quickest and easiest for everyone, some items have to be returned to the factory for repair or replacement. For questionable cases, many manufacturers have local representatives whom retailers can call in to authorize repair or replacement.
When furniture stores go out of business—a regular occurrence in recent years—the more responsible manufacturers usually step in to back their furniture, possibly arranging for another retailer or independent repair shop to make repairs. If your retailer is still in business but unresponsive, the manufacturer, to maintain its own reputation, might help you apply pressure on the retailer or help you directly—but the manufacturer is under no legal obligation to do so.
Most retailers offer their own standard warranty but, in our experience, do not put this warranty in writing.
Since customers seldom have legal rights against manufacturers, you need a retailer's warranty to have a legal leg to stand on. Even if your retailer can recover repair or replacement costs from the manufacturer, the retailer may be more interested in selling furniture than in following through with service. You'll be more comfortable if you have a legal basis for forcing action. Furthermore, not all manufacturers are equal, and you may not know much about the reliability of the companies that make pieces you like. So you want a retailer that will come through, even if it can't recover costs from the manufacturer.
It's very likely that you can claim an implied warranty of merchantability, or possibly even an expressed warranty, based on something the retailer has told you in person or in its advertising, or based on a floor sample you've seen. But in the event of a dispute, life will be simpler if you received a written warranty.
If your retailer does not offer a standard written warranty, try to get it to agree in writing to repair or replace the item if within one year of delivery it's found to be defective. You can ask it to include this guarantee on your sales slip, or email it to the store and ask it to confirm it.
When special-ordering upholstered furniture, also ask whether the manufacturer guarantees that the fabric pattern will match from base to seat to back (where manufacturers often fall short). If it does, note it on the sales slip or in your follow-up email.
Although we recommend getting your rights stated in writing, we feel less strongly about written language on warranties than about other types of language discussed below—because with furniture defects, legal rights are not usually the main issue. In consumer complaints concerning such defects, retailers generally acknowledge an obligation to provide defect-free goods. Conflicts usually arise over whether the defect is material, whether the customer caused it, and how quickly the retailer should act on it.
You can take several steps to minimize problems—
Inspect furniture when it's delivered. If it is defective, it may be wise to reject it. But if the defect is minor, you may be better off calling the store to discuss it. Note the defect on the delivery slip; and then—with the store's approval—keep the item until a replacement arrives.
If you discover a defect after delivery, notify the retailer at once. The longer you delay, the more likely the retailer is to accuse you of causing the damage.
Communicate your complaints to the retailer in writing. If the retailer is slow, you'll have a record of how long you've been trying.
If a piece is defective but usable, and your retailer agrees to let you keep it until a new piece arrives, make sure the retailer agrees in writing to provide a replacement.
Make all payments by credit card. The federal Fair Credit Billing Act provides important protections for customers who are delivered faulty or defective goods.
How Soon Can They Deliver?
The second major category of furniture-buying problems is delays in delivery. Delay problems occur most often when the retailer has to special-order your furniture. When a special order is placed, the manufacturer frequently does not have the item in stock and can't ship until after the item's next production run. On top of this, there may be extensive shipping delays because so much furniture is now manufactured overseas. For upholstered furniture, along with waiting for the item to be manufactured you may suffer additional delays waiting for the upholstering and for the manufacturer to obtain fabric from the fabric-maker.
You have to decide whether you want an item enough to wait for it, or to buy an item that the retailer has in stock.
If you do special-order with promised delivery in three months but the wait turns out to be twice that long, you want to know as soon as possible—not after three months when the item doesn't arrive. Most manufacturers send retailers order acknowledgments stating estimated delivery dates within three weeks or so of receiving an order; ask the retailer to tell you if the manufacturer has promised a later date than it initially told you. Moreover, if the delay will be substantially longer than the initial estimate, make sure you can cancel and order something you can get sooner.
To minimize delivery problems, ask your retailer to agree that it will:
Order promptly and request a delivery date from the manufacturer.
Notify you if the date quoted by the manufacturer is later than the store's estimated delivery date.
Cancel the order promptly and return in full any deposit you make if the manufacturer needs more time than the store estimated to deliver.
Ask the store to include these points on your sales slip, or type them up in an email and send them to the store for confirmation.
Although a retailer's promise won't make good service happen, a few other steps on your part will help.
First, put down as small a down payment as possible. Some retailers expect you to pay in full when you place a special order, and most expect partial payment in advance—usually between 20 and 50 percent. The less you pay upfront, the more eager the retailer will be to complete the transaction.
Second, if you haven't heard from the retailer three or four weeks after ordering, call and ask whether the manufacturer's acknowledgment has come in and whether the initially estimated delivery date is still valid.
Third, if you are informed of an unexpected delay and decide to cancel, notify the retailer quickly so it can cancel the order. Once a manufacturer cuts fabric or ships case goods, the retailer is obligated to pay for your merchandise. If the retailer is on the line, it is likely to resist your efforts to cancel and get your deposit back—especially if you could have, but didn't, communicate your desire to cancel promptly.
Can You Return It?
If a retailer promises that you'll be able to return an item, get the promise in writing.
Even if the store and manufacturer do their parts, you may still dislike the furniture you get. This is a particular problem for special-ordered merchandise. While some retailers may take back special-ordered items and sell them as regular stock or clearance merchandise, most won't. A returned special-order item means a store is stuck with stocking an item it doesn't want, doesn't have room to display, and can't easily sell to another customer. On our Ratings Tables, we report stores' return policies for special-order items.
For items that you buy out of a store's current stock, returns should cause no such difficulty. Our Ratings Tables report which retailers told us they accept returns of regularly stocked furniture in original condition.
Keep in mind that furniture returns may be limited to a few days or weeks. Also, some stores offer only store credit, and others charge restocking fees.
What Are the Payment Options?
Some stores are more flexible than others on payment arrangements. Almost all stores accept credit cards, and some offer their own charge accounts (open-end, revolving credit). Both arrangements offer flexibility on timing your payments and, under the Fair Credit Billing Act, in many cases allow you to refuse payment for unsatisfactory or undelivered merchandise. Other stores offer financing through installment loans, promote special financing terms under which interest is not calculated for a certain period or payments are delayed, or have layaway plans. Unfortunately, store-sponsored financing arrangements often impose very high interest rates.