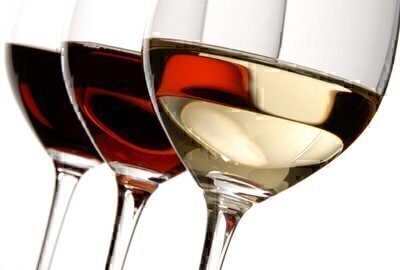 Wine experts often urge buyers not to judge the quality of a wine by its price alone. We're not experts on this subject, but based on countless articles that used blind taste tests to determine if real experts can distinguish expensive vintages from the boxed stuff, we conclude that wine preferences are very subjective.
And while we may not be authorities on wine quality, we're pretty good at finding you great deals. Because even lower-priced wines don't come cheap, we did a bit of sleuthing to discover which area stores offer the best prices.
We shopped a sample of area supermarkets, big-box discounters, warehouse clubs, specialty wine shops, and online stores for their prices on 14 wines. The vintages we priced ranged from budget wines produced by massive wineries to higher-priced products from medium-sized vineyards. Because we wanted to compare prices across several area stores, all of the wines had to be readily available in several places. To find the best prices for special limited-production vintages or wines produced by small vineyards, you'll need to do your own comparisons.
The table below shows the prices quoted to our mystery shoppers. It also reports Consumers' Checkbook's price comparison score for each store. These scores show how each store's prices compared to the average of all local stores' prices for the bottles we shopped. We adjusted the scores so that the average of all stores equals $100. A score of $105, for example, means a store's prices averaged five percent higher than the all-store average.
We found big store-to-store price differences for most of the wines, with some local stores charging prices that were 40 percent or more higher than the prices of their nearby competitors for the same bottle. Among the chains and stores we shopped, Costco and independent Morrelli's offered the lowest overall prices, with respective prices that averaged about 17 percent and 16 percent lower than the all-store average. Prices at Sam's Club were about 13 percent lower than the all-store average, and prices at Hennepin Lake Liquors and Trader Joe's were about 12 percent lower. Haskell's prices were about four percent lower than average.
We found the area's highest prices at MGM and Whole Foods: MGM's prices were 28 percent higher than the all-store average, and Whole Foods' 19 percent higher.
In Minnesota, supermarkets can't sell wine, but many are attached to liquor stores with separate entrances. The prices at the semi-attached shop for the Rainbow we shopped were about four percent lower than the all-store average, but prices at Cub were about eight percent higher than average.
Twin Cities-area wine drinkers hopefully soon will have another low-cost option: chain Total Wine & More plans to open stores in Bloomington and Roseville. In other metro areas where Consumers' Checkbook is published, Total Wine offers a broad selection of wines at very low prices.
Although shopping online yields big savings for most products, that's not necessarily true for wine. As the table below indicates, the prices we obtained from online stores for the bottles on our list didn't exactly squash their local competition. For most of our 14 wines, local stores offered lower prices on average than their out-of-area competitors—even without including shipping costs. Prices at some online stores were significantly higher than at local stores.
One way to cut your wine costs is to take advantage of stores' bulk discounts. Many stores offer 10 percent discounts when you buy a half-case or full case of wine, and most of these stores offer their discounts on mixed cases. Price leaders Costco, Hennepin Lake Liquors, Sam's Club, and Trader Joe's don't offer such discounts, but Morrelli's does on some non-mixed cases.
Wine
Prices

Best prices in
bold italics
Consumers' Checkbook's price comparison score ($100 is average)
Chateau Ste Michelle Columbia Valley Chardonnay
Apothic Red Blend
Clos du Bois North Coast Chardonnay
Simi Sonoma Chardonnay
Kim Crawford Marlborough Sauvignon Blanc
Rodney Strong Sonoma Cabernet
Francis Coppola Diamond Collection Claret
La Crema Sonona Coast Pinot Noir
Santa Margherita Valdadige Pinot Grigio
A to Z Oregon Pinot Noir
Decoy by Duckhorn Napa Valley Merlot
Veuve Clicquot Brut Champagne "Yellow Label"
Stag's Leap Artemis Napa Valley Cabernet Sauvignon 2010
Caymus Cabernet Sauvignon 2011
Costco
Maple Grove
$83
$7.79
$11.89
$11.99
$16.19
$14.99
$39.99
$49.99
Morrelli's
St Paul
$84
$7.99
$7.97
$8.97
$11.97
$11.97
$11.88
$12.77
$17.97
$15.88
$38.88
Sam's Club
White Bear Lake
$87
$8.98
$7.79
$12.98
$11.99
$18.98
$17.98
$40.98
Hennepin Lake Liquors
Minneapolis
$88
$9.00
$9.00
$9.00
$12.45
$12.00
$14.00
$14.00
$15.95
$16.99
$16.59
$17.95
$36.95
$59.00
$62.00
Trader Joe's
Woodbury
$88
$7.99
$7.99
$9.99
$12.99
$12.99
$12.99
$39.99
Haskell's
Maple Grove
$96
$11.00
$10.00
$11.00
$15.00
$13.00
$17.00
$15.00
$46.00
Rainbow Wine & Spirits
Roseville
$96
$7.99
$7.99
$8.99
$12.99
$10.99
$13.99
$12.99
$25.99
$25.99
$19.99
$49.99
Walmart
Oak Park Heights
$100
$10.47
$9.97
$8.97
$14.97
$14.28
$19.64
$24.77
Big Top Liquors
Minnetonka
$101
$6.99
$7.99
$10.99
$14.99
$14.99
$15.99
$11.99
$20.99
$22.99
$19.99
$58.99
$68.99
$74.99
Cub Discount Liquor
Bloomington
$108
$10.99
$9.99
$10.99
$16.99
$16.99
$23.99
$16.99
Surdyk's
Minneapolis
$110
$8.99
$8.99
$14.99
$17.99
$18.99
$24.99
$18.99
$24.99
$59.99
The Cellars
White Bear Lake
$112
$11.99
$9.99
$10.99
$19.99
$16.99
$15.99
$23.99
$49.99
$46.99
Whole Foods
Minneapolis
$119
$11.99
$14.99
$16.99
$24.99
$27.99
$17.99
$49.99
$85.99
MGM
St Paul
$128
$11.00
$12.00
$13.00
$18.00
$25.00
$20.00
$25.99
$26.99
$19.99
$61.99
BabychamLiquors.com
$90
$7.99
$10.99
$13.99
$14.99
$21.99
$17.99
$39.99
$37.99
Uncorked.com
$93
$19.99
Wine.com
$118
$13.99
$13.99
$11.99
$18.99
$24.99
$21.99
$49.99
$54.99
$69.99
WineExpress.com
$127
$13.95
$19.95
$21.95
$54.95