Alternatives to Assisted Living
Before shopping for an assisted living spot, consider other potential senior living arrangements.
Most older Americans prefer to stay in their homes for as long as possible. The aging-in-place movement lets seniors do that with help from drop-in services and interior modifications (grab bars, chair lifts, etc.). In many communities elder villages have formed; for a monthly fee (and occasionally for free), these networks offer such assistance as rides to doctor's appointments, chores, food prep, and social activities.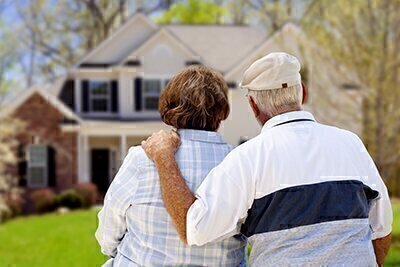 Another option? Going old school and moving in with family. According to a recent Pew Research Center study, 79 million U.S. adults were in "shared living" situations, which means people dwelling under the same roof who aren't romantic partners. Of that number, 14 percent are older parents moving in with adult children. The advantages for seniors are myriad: lower costs, companionship, someone around to make sure they're eating and taking their pills. But for the adult "kids" it can be stressful, and many simply don't have the time, space, or energy to care for frail parents. Plus, this arrangement makes many seniors feel burdensome.
Then there's independent living, which can mean everything from one-level homes on a golf course catering to the over-55 crowd (with no assistance with daily tasks) to apartment units that—for a usually hefty monthly fee—provide some meals, transportation, housecleaning, and other services. Generally, the difference between independent and assisted living is that the former offers no help with things like bathing, dressing, medication monitoring, or similar tasks, although some independent living buildings arrange those services via for-hire home-health aides.
Assisted living falls midway between independent living communities and skilled nursing. These facilities by definition provide lodging, meals, housekeeping services, laundry services, 24-hour staffing, and assistance with daily living tasks. Below we list most things assisted living communities provide. Some, like all-inclusive resorts, include everything in the community's monthly rental fee or buy-in price; at others residents pay either a monthly fee for services, depending on the level of care required, or an a la carte hourly rate. The level of care is typically determined by staff when residents enter, and reassessments are frequent—expect fee hikes if the resident's health deteriorates and he or she needs more care.
At the other end of the spectrum: skilled nursing care facilities (aka nursing homes) and home health aides. These facilities or arrangements can offer 24/7 care and are generally more expensive than assisted living. If you or your loved one require round-the-clock care, they may be the best options.
Memory care, tailored to clients with dementia, Alzheimer's, or other forms of cognitive impairment, can fall under assisted living or skilled nursing care, depending on you or your loved one's needs.