How Much Assisted Living Costs and How to Pay for It
Along with big differences in number of residents, services, amenities, activities, medical staff, meal options, and more, you'll find huge cost differences.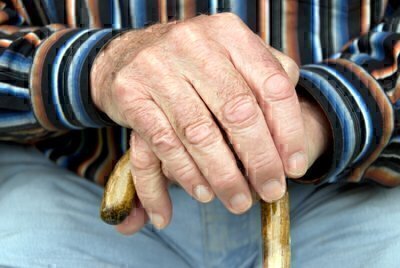 For assisted living, total costs for three years including upfront fees, rent, and typically needed services can range from less than $100,000 to more than $400,000. For memory care, total costs for three years for a private studio apartment and related services can range from less than $150,000 to more than $600,000.
When assembling a list of prospective communities to tour, include several at different price points. You'll find that resident satisfaction and quality of care and surroundings don't always correspond to prices charged.
An obstacle to comparing assisted living costs is that communities operate under different models. Some require very high upfront entry fees of $150,000 or more. Often, these large fees pay for future care and the unused portions are refundable; sometimes they're just the cost of joining the community. Other communities have low entry fees, but charge higher monthly rents or residents pay for assisted living care as they need it, rather than via a prepaid or flat-fee arrangement.
You'll especially want to be wary of a la carte services pricing models, since they tend to sound like better deals than they are. "These add-ons are becoming a huge business for assisted living," says Dr. Michael Wasserman, a geriatrician and board member of the Health in Aging Foundation. "They can double or even triple the monthly cost, and it can be tough to navigate what's going on."
Below we describe the most common arrangements. When requesting prices, try to withhold your contact information; otherwise, you likely will receive a lot of follow-up sales calls from some places. If sales staff is reluctant to share details without a tour, explain that you will tour communities only after you establish which ones you can afford.
Extensive or life care contracts.
Some assisted living operations are part of Continuing Care Retirement Communities (CCRCs). With these, for a (usually hefty) entry fee, you join the independent living section of a community before you need daily care. Should you later require assisted living or nursing care, you'll pay the rate the community was charging for it when you signed on. You likely will still pay additional fees for assisted living care when you need it, but that higher rate is locked in at the start of the contract and won't increase over the years or decades you live there. In other words, you're paying a big chunk upfront as a tradeoff for lower potential future costs—but you're still betting that you'll eventually need higher-level care.
The downside of CCRC agreements is that some, but not all, of that down payment disappears as soon as you sign on the dotted line. It's vital that you carefully examine the paperwork, preferably with an experienced elder law or estate attorney, before committing. Find out how much you get back if you decide to move out, and how much your heirs will receive upon your death.
Modified life-care contracts.
These agreements typically require lower monthly fees than CCRC contracts, and possibly have lower entry fees. They may include almost all of the same residential services and amenities that CCRC contracts offer. However, residents who begin to need assisted living or skilled nursing care will be responsible for some of those costs. Often they'll have access to a preset number of days in the healthcare center at no cost and/or healthcare services at a discounted rate.
Fee-for-service contracts.
These contracts usually have the highest monthly fees and lowest entry fees, compared to the types described above. Some or all of the same residential services and amenities may be provided, but if assisted living or skilled nursing care is required, the resident's monthly fee will increase to whatever the community charges for that care.
Rentals.
Requires either no entry payment or a nominal deposit or "community fee." Contracts are often month-to-month and service pricing may be higher than at a comparable entry-fee community. Residents with this type of contract may have priority access to the healthcare facility but not necessarily guaranteed access. Access to a continuum of care may not be contractually guaranteed as it often is with entry-fee providers. As with a fee-for-service contract, the resident will pay the full market rate for care.
Equity/co-ops.
Involves the purchase of real estate or ownership in a co-op as opposed to paying an entry fee. A monthly management or service fee is still charged. Healthcare is generally available on a fee-for-service basis.
How do you pay for this?
Medicare does not cover assisted living costs. "A lot of people assume that health insurance will pay for their long-term care, and it's shocking, in the middle of a crisis, to discover it usually doesn't," says Jennifer Johnson, clinical director of CareScout, which helps families navigate long-term care.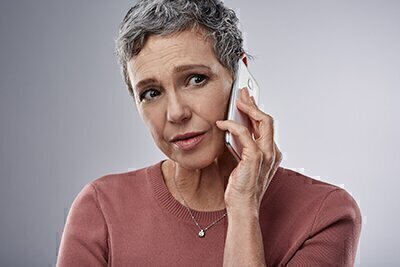 State assistance programs and Medicaid might help cover assisted living costs for those with very few assets. Long-term-care insurance usually does pay for assisted living costs, but because the coverage is so expensive most consumers don't buy it.
So most people pay out of pocket. Here are some options for financing; an estate attorney or geriatric care manager can also provide advice, and some assisted living communities have financial concierges on staff to explain payment options.
Use the proceeds from a home sale.
Retain ownership of home, but rent it out for income.
Obtain a reverse mortgage—but be very cautious when selecting the company and plan, and have any agreement carefully reviewed by an estate attorney you find and hire (not one recommended by the reverse-mortgage business).
Sell a life insurance policy (if you do this as a life settlement, it will yield more than the policy's surrender value).
Purchase long-term-care insurance.
Veterans and their spouses might be eligible for aid from the federal Veterans' Aid & Attendance program. Eligibility depends on the beneficiary's age, service, assets, and income. At the time of this writing, application processing time was six to 12 months, but awarded benefits were being made retroactively. Veterans are eligible to receive up to $1,794 per month, while surviving spouses are eligible to receive up to $1,153 per month. Veterans with sick or disabled spouses are eligible to receive up to $1,410 per month. If both partners in a marriage are veterans, they are eligible to receive up to $2,127 per month. You can't receive both veterans' disability and aid and attendance, but if you're eligible for both programs you'll get the higher benefit of the two. Veterans should apply using VA Form 21-527EZ; surviving spouses should use VA Form 21-534EZ. Visit VeteranAid.org for details, helpful advice, and other resources.
If you have few assets, you might get reimbursed by Medicaid for personal or medical care you receive from an assisted living community. In the District, apply for an Elderly and Persons with Physical Disabilities Waiver, which covers assisted living costs in some situations. Visit dhcf.dc.gov/publication/epd-waiver-program for info. Maryland offers a similar program; apply for a Community Options Waiver or for its Increased Community Services program. (At the time we went to print there was a very long waiting list for it.) Visit mhcc.maryland.gov/consumerinfo/longtermcare/medicaidltcwaiverservices.aspx for info. In Virginia, check with its Commonwealth Coordinated Care Plus to see if you're eligible for a waiver for personal care at www.cccplusva.com
There are also some non-Medicaid state grant programs for seniors with few assets. Maryland's Senior Assisted Living Group Home Subsidy Program provides funds for eligible residents who are unable to afford the cost of assisted living and might otherwise be in nursing homes. For more info visit: www.aging.maryland.gov. The Maryland Congregate Housing Services Program provides financial aid to residents of specially certified group homes. Participants don't receive money themselves; payments are made directly to their group homes to subsidize portions of their fees. Visit www.aging.maryland.gov for information on these programs. And in Virginia, residents of approved assisted living or adult foster care homes can receive direct financial assistance under the Auxiliary Grant (AG) program. Go to dss.virginia.gov/family/as/auxgrant.cgi for more info.
For more advice and info, Eldercare.gov includes a directory assembled by the U.S. Administration on Aging. It lists home health agencies, resources for financial assistance, elder abuse prevention, legal help, and much more.
It's also a smart idea to contact both local and national aging councils to learn about programs they offer. They can tell you whether you or a relative might be eligible for government benefits or assistance, advise on care options and transition issues, and usually hook you up with information on meal delivery, senior centers, and low-cost in-home assistance, should you decide to age in place.
Note that there are numerous placement agencies out there for senior housing, including A Place for Mom and Caring.com. Know that these businesses' sales teams work on commission and receive thousands of dollars in referral fees if you or your loved one buys into one of their client's facilities. That's a conflict of interest to consider avoiding.