Auctions, Online Estate Sales, Buyouts, and Other Options
DIY. You can hold your own estate sale. However, most of us would find it difficult to price items, and since most sales happen during big life transitions, it can be upsetting to sell your possessions or those of a loved one. If you host your own sale, you'll probably pull in less revenue; but since you keep all the proceeds, you might net more money.
If you choose to do it on your own, spend a lot of time researching prices at other estate sales and on Craigslist and eBay. Advertise your sale on neighborhood Listservs, EstateSales.org, EstateSales.net, and Craigslist. During the sale, get help for crowd control, sales, and maintaining security.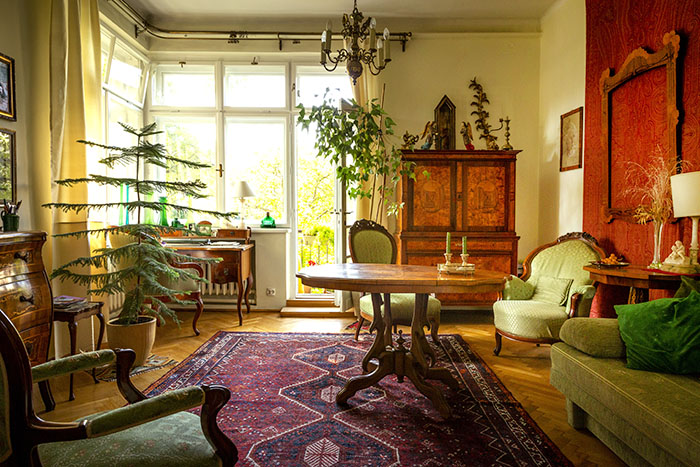 Get a buyout. If time is too short to conduct an estate sale, go for a buyout, wherein you sell everything to an estate-sale operator. The buyer pays you an agreed-upon price for everything and then hauls it all away and sells it later. The downside: You won't make as much money as you would in an estate sale.
Hire a hauler. Another option is to hire a junk hauler to get rid of everything. Don't do this unless several estate-sale companies recommend it. With junk-company cleanouts you have to pay for the removal work—and then the company likely will turn around and sell your stuff itself.
Take it online. Many estate-sale companies now offer online auction-type sales either instead of or in addition to onsite sales. Similar to eBay auctions, these sales accept online bidding and often require local pickup of goods—although some will ship items for an extra fee. The idea? More eyeballs see your stuff when it's on the internet.
Many local estate-sale companies will host online sales. Online auctions are good options if the estate has a rural location, contains a lot of small valuable items like jewelry, or includes a specialized collection that would earn higher prices if exposed to a bigger audience—think a collection of vintage Star Trek memorabilia or hundreds of 1960s Barbie dolls.
Live auctions. Some estate-sale companies will send out an item or two from your sale to auction; for example, a painting by a noted artist likely to fetch top dollar. If the home is in a rural area unlikely to receive foot traffic at an estate sale, an in-person estate auction is also a good option. Some experts recommend auctions for large estates, too.
Contract terms and fee structures of the various live-auction operators are similar to onsite estate sales. A sliding scale is most common, wherein the estate-sale company takes incrementally lower percentages as the overall sale amount increases. For example, if the grand total of the sale is $5,000, the commission paid to the estate-sale agent may be 40 percent; but if the total sale reaches $10,000 or more, that commission may drop to 30 percent. Some companies base commissions on the prices they get for each item, with lower-priced items subject to higher commissions, even if the overall sale is substantial.
In nearly all cases, you shouldn't have to pay an online estate-sale company up front; it will take a portion of the sale proceeds as payment. Consultations should be free, and contracts should include the same details as for a conventional estate sale: photography, advertising, set-up, pricing, and security plus what you've agreed on for junk hauling and cleanup post-sale.