How Estate Sales Work
Getting Ready for the Sale
After you've hired an estate-sale company, its staff will sort, appraise, photograph, and price items. They'll eventually arrange everything by room, by type, or, sometimes, on tables or racks they provide. The pros may deem some items unworthy to sell, too. You'll need to know what happens to those items as well as to unsold items at the end of the sale. Does the percentage or fee the company charges cover removal of unsold items, either to charity, another estate sale (a common practice), or a landfill?
Because many estate agents include clauses that prevent clients from selling items independently before their sales—and impose 50 percent penalties on customers who do—remove anything that's not part of the sale before you sign a contract. Also take out other things you don't want strangers handling—for example, identity documents, financial papers, family photos, and firearms.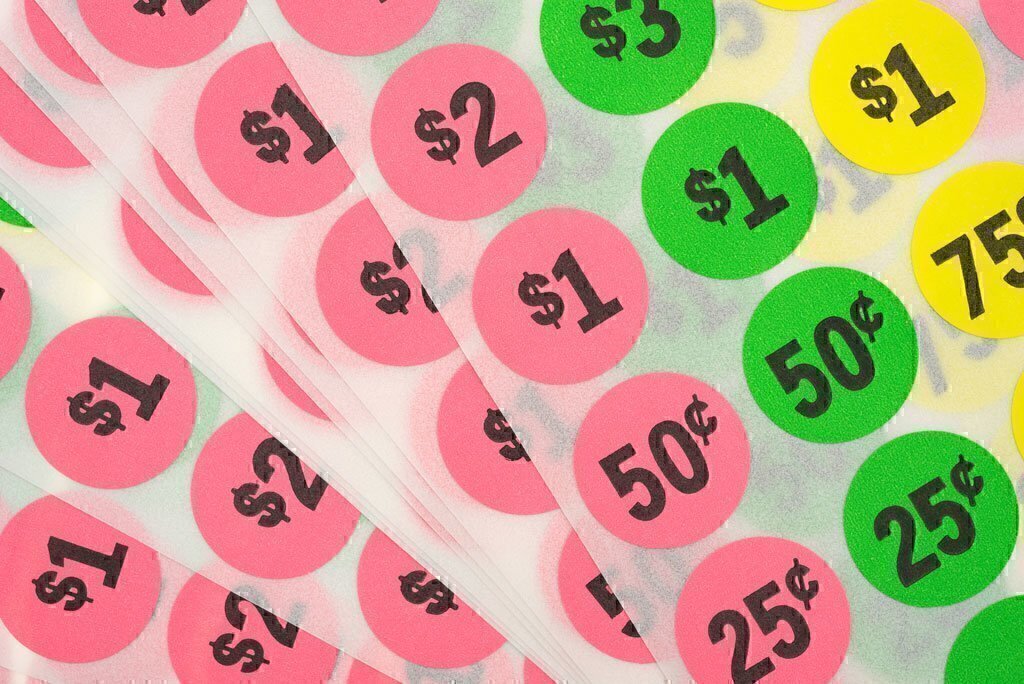 To maximize profits, skilled estate-sale companies employ or call in expert appraisers to value higher-ticket items. Estate sellers sometimes send individual pieces of art or rare antiques to auctions if they think they will net more cash. If you have valuable collectibles or antiques, get in writing how the company plans to sell them.
Don't throw out anything before the estate-sale company sorts through everything. If you've never experienced an estate sale, you may be dumbfounded by what sells. Buyers swoop up everything from unopened bottles of cranberry juice to broken toys to beat-up pots and pans. Liquidators usually tag and try to sell virtually everything; they don't want to accidentally dispose of some other guy's treasure. One estate pro told us about finding a museum-quality Louis Vuitton 1920s trunk in a dumpster behind an estate she was offloading. It went on to sell for more than $1,000.
Still, manage your profit expectations. Most items won't sell for anything close to the prices you or your relatives paid even decades ago. Tastes and lifestyles have shifted. Yep, in the 1970s Mom and Dad laid out a bundle for that giant dark-wood Ethan Allen china cabinet. But millennials don't use china, and current furniture trends favor minimalism, lightness, and industrial cool. The stuff your parents or grandparents collected—snow globes, those creepy little Hummel figurines—may no longer be popular or valuable. But some items have held or increased their value—for example, midcentury modern furniture and accessories, gold jewelry, and some gemstones.
If the estate includes valuable jewelry, liquidators will likely bring in a locking glass case for security. If Cousin Stella left behind a slew of 1960s cocktail frocks, the estate sellers should hang them on clothing racks. Good liquidators will merchandise items to make the home look appealing and well-arranged, but if there's a large amount of stuff, or the space was crammed and dusty to begin with, don't expect an HGTV-like makeover.
A few weeks before the sale, the estate-sale company should start promoting the event via websites, via its own email lists and social media, and, sometimes, by advertising in a local paper or other publication. On sale days, the company should erect signs directing people driving through the area (and nosy neighbors) to the sale—random foot traffic is often a great source of buyers. If parking is tricky in the area, staffers may direct people to spots.

What Goes Down During the Sale
Steer clear of the house during the sale. Because most sales occur after death or illness, it might be hard to separate your feelings from the mountains of stuff you need to disperse. It can be painful to witness items that belonged to a loved one being bargained for, and your sentimental involvement may hinder your effectiveness.
Sales generally take place on weekends, often beginning on Thursday and ending Sunday. Buyers often queue up early in the morning; some liquidation companies hand out numbers, deli counter-style, to manage volume. Be sure you've hired a firm that has an orderly system for handling crowds, and ask what it does to ensure the security of both the property and the goods within.
Liquidators start out pricing items at close to what they think they're worth (but generally less than what they go for on eBay or Craigslist). Then, as the weekend (or day) progresses, estate sellers start slashing prices. For example, for a Friday-to-Sunday sale many companies reduce prices by 25 percent Saturday morning, 50 percent Saturday afternoon, and 75 percent Sunday. Although written receipts aren't the norm, ask the company to at least keep a running tally of prices paid.
The Aftermath
After the sale, if you've hired a company to completely empty the property, you should return to a broom-clean house. Many companies include this service as part of their cut. Get in writing a detailed description of whatever arrangement you want. If you want to examine unsold items, also specify that.
Staffers will dispose of unsold items, either by donating them to charity, throwing them away, or selling them via another estate sale or at a consignment shop. Have it written into your contract that the company will provide an itemized list of donated or unsold goods for your tax return.
Most companies disburse funds within two to three weeks after the sale. It's crucial to specify a deadline for payment in your written contract. Although there don't appear to be too many dishonest estate-sale companies operating, you don't want to mourn both your loved one and the proceeds of their estate.