How to Find an Estate Sale Company
You want a company that will widely advertise your sale to bring in lots of buyers (remember, you get paid only for stuff that sells). The best outfits employ staffers with appraisal skills who can suss out whether Great Uncle Bob's wingback chair is a valuable antique or a wreck, and determine if those old family diamonds are really cubic zirconias. Generally speaking, a home with $3,000 or more in furnishings, clothing, and other household goods is a candidate for an estate sale.
If you want to hire an estate-sale company, first check with professionals who often deal with death and downsizing: realtors, estate attorneys, and assisted-living facilities. It doesn't hurt to ask friends, neighbors, and community organizations that serve the elderly. Here at Checkbook.org you'll find a limited number of reviews of estate-sale businesses (it's a new category and therefore not many members have rated them; if you've used one of these businesses, please help others by submitting ratings for it).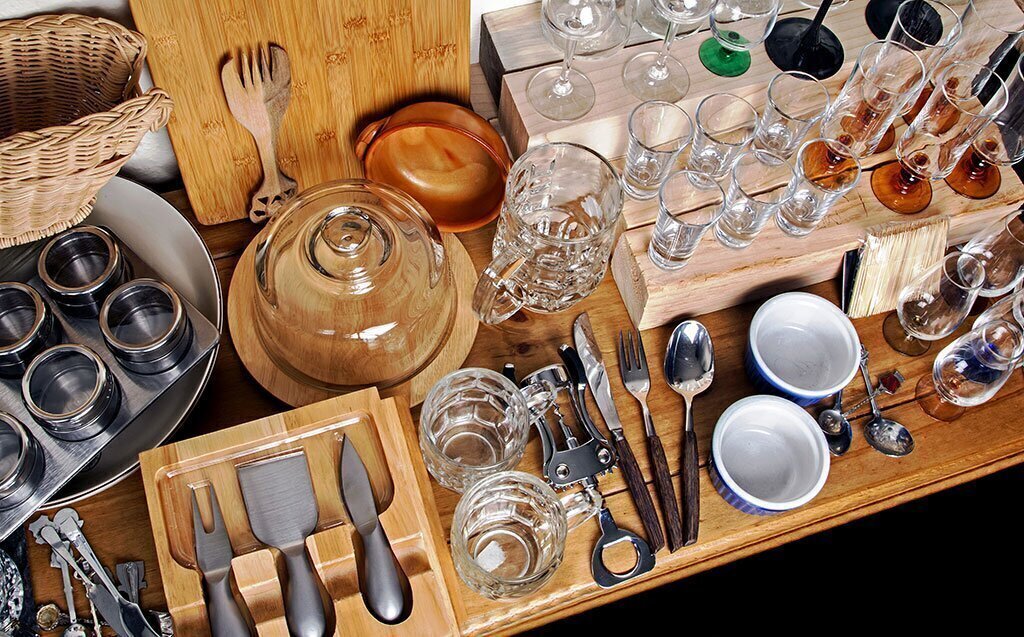 Some companies advertise membership in the American Society of Estate Liquidators (ASEL) and the National Estate Sales Association (NESA). Each lists members on its website. While no certification program exists for estate-sale businesses (although NESA does offer coursework and training), and some good companies don't bother joining these types of groups, membership might at least confirm that an outfit sees its work as a profession, rather than a side business.
Also find out how long a given company has been in business, and how often it hosts sales. A long-running, busy estate-sale company is less likely to rip you off than a new business or an inexperienced individual.
Once you've found a few promising companies, check out how they advertise their sales on sites such as EstateSales.org, EstateSales.net, and Craigslist. Do their ads contain concise and catchy verbiage? Does the outfit run quality photos of items for sale? You're looking for a company that will promote your sale widely, take and use good photos to depict your stuff, and unload your items for as much profit (and as little trouble) as possible for you.
If you've got time, drop by a sale or two run by any company you are considering. Is the sale well-organized? Are staffers polite? Are there enough signs up on the roads approaching the sale? Do they secure valuable items?
Then call each company that passes your initial check. Ask questions on the phone and, if you like the answers, schedule an in-person meeting where staffers look over what you've got and answer additional questions, including:
Do I have enough stuff for an estate sale?
What services do you provide?
Do you charge a flat fee, collect a percentage of sales, or work on a sliding scale? What fees will I pay?
How long have you been in business?
How many sales have you conducted? How many in the past three months?
Are there additional charges for you to dispose of anything left over after the sale, whether donating it to charity, holding an additional estate sale, or taking it to the dump?
How and where will you advertise my sale?
How many people will see your ads?
How many people usually attend your sales?
Is your company insured?
How do you handle crowd control?
Do you have security on hand during sales?
Can you provide three references of families you recently worked with?
When will I get paid?
Do you clean out and clean up the house when the sale is over? (Most companies do, but get it in writing.)
Do you accept credit cards from buyers during the sale? If so, do you charge extra for it? Because credit card companies take a three-to-five-percent bite out of sales, many estate-sale businesses operate on a cash-or-checks-only basis.
Will you bring items from other estates to my sale? (This is common.)
Do you also run a consignment shop? (This can be a red flag. Some shop owners intentionally do lousy jobs at estate sales so they can sell the most valuable items back at their stores and keep all the proceeds.)

When you meet with prospective companies, show them which items you want to sell and which you want to keep. But if you're selling off the contents of an entire house, remove anything you want to keep before the meeting. This lets the company focus on what's up for grabs, rather than try to sort out what's unavailable.
Ask each company for a written proposal that indicates how it calculates its fees and estimates how much you'll earn from the sale.
Because most estate liquidators when evaluating a potential sale look at both how much work it'll be and what kind of return they'll get, many operate on a sliding percentage-rate scale based on the sale's proceeds. A company that charges a 40 percent commission for smaller estates ($3,000 to $5,000) might charge only 30 percent for a large estate.
Minimum sale amounts and fees are also common, typically ranging from $500 to $3,000. Some companies charge extra for clearing out the property after the sale, which might include housecleaning and junk hauling; others include these tasks in their fees.
Many estate-sale companies also offer other house- or estate-related services. Some will stage houses for sale; others moonlight as professional organizers or downsizing experts.
Once you've chosen a company, get a written contract that includes all the details from the points and questions discussed above. Then pick a date. Most sales begin on Thursday or Friday and continue through Saturday or Sunday.