How Timeshare Exit Companies Operate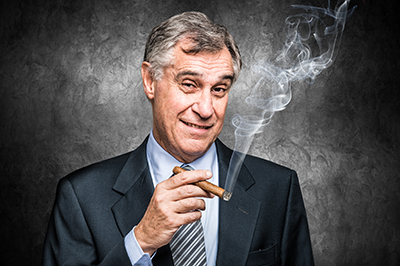 Whether or not an exit company and its attorneys will succeed in terminating a timeshare depends on the methods they employ, how aggressive they are, and a resort's determination to keep owners in their contracts.
Some exit companies are law firms. Others hire outside attorneys to deal with the resorts. That can be confusing for customers, who may not know exactly who is working on their behalf or who is responsible for getting the job done. Sometimes when there are long delays, the exit companies blame their law firms, which in turn point fingers at the exit companies. "Nothing has been done except switching from law firm to law firm," says an October complaint to the Better Business Bureau from another Vacation Consulting Services customer, who reported paying $7,500 to the company in 2015.
Whether or not an exit company and its attorneys will succeed in terminating a timeshare depends on the methods they employ, how aggressive they are, and a resort's determination to keep owners in their contracts.
Some resorts won't even deal with exit companies, which means hiring one can make it even more difficult to dispose of a timeshare.
Exit companies typically won't discuss the techniques they use, calling them trade secrets. Wesley Financial Group goes so far as to contractually prohibit customers from disclosing the company's methods, which it also refused to discuss with Checkbook. Concerned by the lack of transparency, the BBB Serving Central Florida has adopted a policy to withhold accreditation from exit companies unless they disclose their methods to the BBB—something few, if any, have done. "They speak in generalities and refuse to provide details," said Holly Salmons, that bureau's president.
But court cases, consumer complaints, and other sources provide a picture of how the exit companies operate when they bother to actually do any work.
To dispose of a customer's timeshare, an exit company might start simply by trying to market it, in some cases quietly pocketing the proceeds. More frequently, it may use a resort's formal exit program or attempt to negotiate a deed-back, sometimes by offering the resort cash. Or it will try simply sending a resignation letter informing the resort that the owner wants out. If any of those methods work, the exit companies likely will end up with satisfied customers, which Rogers of the Timeshare Users Group believes explains why there are many positive exit company reviews posted on various websites. But those customers often don't realize that they might have achieved the same result on their own, without having paid thousands of dollars to an exit company.
If none of those approaches is successful, some exit companies try browbeating a recalcitrant resort into releasing the owner. For example, their attorneys may accuse the resort of having used fraud and misrepresentation in its sales practices, sometimes without providing specifics. If they can prove wrongdoing, the exit company's attorneys may end up suing the resort, although that can be expensive and time-consuming.
Beyond that, some exit companies may employ questionable tactics, such as deeding the timeshare back to the resort without its permission or transferring the deed to someone who has no intention of paying the maintenance fees or anything else. Some timeshares have been transferred to homeless and deceased people, those declaring bankruptcy, or dummy corporations set up solely to accept the transfers. For timeshares that don't include a deed, the exit company attorneys simply may send a resignation letter to the resort saying that an owner no longer wishes to be a member.
These steps can take months or years, with frustrated owners often left in the dark about exactly what is being done on their behalf. Exit companies usually obtain owners' limited power of attorney to represent them with the resort, which they often instruct to stop communicating directly with the owners. They also direct customers to stop using their timeshares. All this further impairs the owners' ability to determine whether there's been any progress in their cases or to find out that their resorts are threatening to foreclose on their timeshare or take other legal action.
At the end of the process, owners may receive a letter congratulating them on having successfully terminated their contracts and notifying them that the exit company's work is finished. But months later, they may discover that the resort has rejected the company's efforts, including any deed transfer or resignation letter, and remains intent on enforcing their timeshare contract. Compounding the problem, while working on owners' behalves some exit company representatives tell them to stop paying their maintenance fees, sometimes in conflict with the wording in the companies' contracts. Ironically, missing maintenance payments can make an exit even more difficult to achieve. In the end, owners sometimes are left with huge bills and a foreclosure, which damages their credit. Some exit companies consider a foreclosure to be a successful termination that fulfills their contractual obligations.
Among those who ended up with a foreclosed timeshare is a couple from Cobb County, Ga., who asked Checkbook to not publish their names. In December 2017, they paid American Settlement Services, yet another Springfield, Mo., exit company, to dispose of their three unused timeshares in Florida and Virginia.
American Settlement Services freed them of one of their two Virginia properties, but their third resort in Florida flatly refused to allow them to terminate. Even worse, while the company was working on their case, Diamond Resorts foreclosed on their Florida timeshare. The couple said the exit company had instructed them to stop paying their maintenance fees of more than $1,000 a year and their outstanding timeshare mortgage, which they were just $2,100 from paying off.
In the end, American Settlement Services refunded about $2,300 of the more than $11,000 the couple paid, leaving them with a timeshare they don't want and damaged credit. The wife, a banker, says she repeatedly told the company that she didn't want to do anything that would affect her credit rating. "To this day, that is still a blemish on my report. There was no reason for this to happen," she said.
The BBB has issued a consumer alert about American Settlement Services, citing complaints about misleading sales presentations, harassing phone calls, poor customer service, and a failure to issue refunds and cancel contracts. A common complaint was that consumers were pressured to sign contracts costing thousands of dollars, but when they tried to cancel under the three-day rescission period, the company withheld a 20 percent contract processing fee. The St. Louis BBB believes that policy may violate the Federal Trade Commission's cooling-off rule, which gives consumers three days to cancel certain contracts, including many of those signed at a seller's temporary location, such as a hotel or restaurant. On the BBB's website, the company's rating, previously a "D–," is now not reported, as it is being reviewed.
American Settlement Services' owner, Michael Miles, also owns Nationwide Settlement Solutions, an "F"-rated exit company located on the same street in Springfield.
The companies we've so far mentioned are but a few of many exit companies that receive a disturbing number or pattern of complaints from their clients. A few other examples:
In February 2019, the principals of American Resource Management Group, doing business as Resort Release, agreed to a permanent injunction to settle a 2018 lawsuit brought against them by Wyndham Resorts. The lawsuit accused them of violating federal and state laws in their dealings with timeshare owners and with the wrongful interference with valid contracts. In agreeing to the injunction, the company's principals admitted that Resort Release, like several other exit companies we investigated, encouraged customers to stop paying their timeshare-related fees, which led to foreclosure or other terminations of their timeshares. The company then would declare that it had achieved the promised exit. Resort Release advertising, which guaranteed the company could cancel a timeshare in a legal, permanent, stress-free and safe manner, did not mention the use of non-payment as an exit strategy, one that could leave owners with damaged credit. The company also failed to set aside enough funds to insure it could make good on its 100 percent, money-back guarantee. The company, which declared bankruptcy in 2018, agreed to not further advertise or participate in timeshare exit services.
Another exit company, Vanguard & Associates, with offices in Las Vegas and Los Angeles, had its accreditation revoked by the BBB in June 2018 due to unanswered consumer complaints. Among them were five customers who made nearly identical complaints, saying they paid $5,000 to the company in 2018 based on the guarantee that their timeshares would be terminated within one year. They said Vanguard missed the deadline and became difficult or impossible to reach. If they did speak to a representative, the customers said they were told the company was awaiting the final paperwork on their terminations. The company didn't respond to any of the complaints filed against it.