Why Aren't Regulators Shutting Down Lousy Timeshare Exit Companies?
Update: On July 6, 2020, following publication of our series on timeshare exit companies, Missouri attorney general Attorney General Eric Schmitt announced that he has filed a second lawsuit involving the timeshare exit industry. The lawsuit names several related Missouri companies we mentioned: Vacation Consulting Services, VCS Communications, The Transfer Group, and Real Travel, as well as company principal Brian Scroggs. The lawsuit accuses Scroggs and his companies, among other things, of failing to provide promised services.
Schmitt also issued tips for those eager to exit their timeshares, among them that they should first contact their resorts directly to determine whether they offer exit options. Schmitt advised anyone considering hiring an exit company to beware of making upfront payments, and he warned that exit company money-back guarantees "may not offer the protection or promises that consumers expect," as we reported in our series.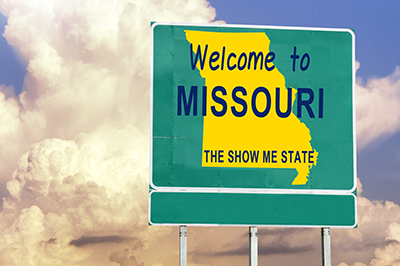 Missouri clearly has become a sanctuary for unscrupulous exit companies. We're concerned about Missouri Attorney General Eric Schmitt's slow response to the problem.
For example, though more than nine months have passed since the Better Business Bureau (BBB) of Eastern & Southwest Missouri & Southern Illinois issued its report detailing problems with the Missouri-based exit industry, when we posted this article, we still couldn't find a single warning about timeshare exit companies on the Missouri attorney general's website. That Missouri BBB reports that a staggering 16 Missouri exit companies have BBB "F" ratings.
After years of complaints, Schmitt in January finally took what we believe is the state's first action against an exit company, filing a lawsuit against Springfield-based Martin Management Group and its owner, former NFL player Steve Martin. The suit accuses the company of failing to provide promised exit services or refunds to dozens of customers. It cites four consumers who paid up to $11,268 to have their timeshares canceled within as little as six months. The lawsuit says the company told its customers to stop paying their timeshare maintenance fees or to redirect those payments to Martin Management Group.
During an interview with Checkbook, Steve Martin acknowledged that his company has financial problems, which he blamed on previous business associates. He also blamed banks, which he said retaliated against him by closing his company accounts after he accused them, timeshare management companies, and the resorts of fraudulent dealings with timeshare owners.
Following the death of his partner and brother, Martin said he became the only remaining person in a company that once employed 25 people, but that he still is trying to free his customers from their timeshares. "I'm an honorable guy trying to make a difference in a shady industry," he said. Martin said he was surprised by the attorney general's lawsuit because he was in contact with the state about his plans to fulfill his contractual obligations. "I'm perplexed, and I'm still trying to wrap my head around it."
Retired New York City Fire Department battalion chief Kevin McCabe, who has been complaining to the Missouri Attorney General's office about Martin Management for years, says he's glad the state finally has taken action against the company. But he says the state has taken far too long to crack down on abusive exit companies operating from within its borders.
In 2017, McCabe told the state that Martin Management did nothing after taking $18,000 to liquidate two timeshares owned by his friend, Long Island resident Donna Hickey, whose husband, New York City fire captain Brian Hickey, died in the World Trade Center on 9/11. Hickey now is fighting a collection agency that seeks to recoup unpaid fees from her for one of those timeshares. After the state's attempt to mediate Hickey's complaint failed, McCabe said it informed Hickey that it was dropping her case—a decision it reversed only after McCabe protested. "The reason a lot of those companies are in Missouri is because they [state regulators] are so lax," he said.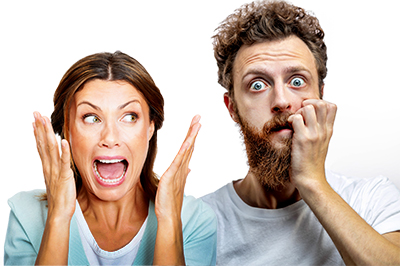 Several other exit company victims we interviewed said they too filed complaints with the Missouri Attorney General's office, but either were still waiting or, like Hickey, had been told that the state was unable to mediate a successful outcome, advising them of their right to pursue legal action on their own instead. A Schmitt spokesman told us the state has ongoing investigations into other industry players. "Taking on timeshare exit companies is a priority for our office," said the spokesman, Chris Nuelle.
He defended the state's approach up to now, saying the attorney general believes that it is more effective to try mediating consumer complaints "rather than jumping right away to legal action." He said the Attorney General's office has successfully negotiated resolutions for 54 exit company complaints and is still trying to mediate others. But he also acknowledged that an additional 35 complaints were administratively closed "because we could not get the parties to agree on a refund amount, or a contract made it difficult to mediate."
Escape Resolutions is another F-rated, Missouri-based exit company that has racked up dozens of consumer complaints without action from state authorities. The BBB issued a consumer alert on Escape Resolutions in 2017 after customers reported that it failed to complete timeshare transfers by promised deadlines, refused to honor its guarantees, ignored customer phone calls and emails, and had poor customer service.
Among those who complained about the company to both the BBB and the Missouri attorney general were Gil and Libbey Gagnon of Long Beach, California. The couple paid Escape Resolutions $2,525 in 2015 and an additional $565 later on to free them from their Desert Breezes timeshare in Palm Desert, Calif., which they weren't using. They said the company repeatedly assured them that it was completing work on their exit. But, in 2018, with no apparent progress, the Gagnons asked for their money back. "Over time, I had asked for a refund and got some silly response that the contract would not allow it," Gil wrote in his complaint to the BBB.
While we were preparing this article, the couple, desperate to find out the status of their timeshare, checked in with their resort. Its title company told them it had approved a deed-back of their timeshare in 2017, but that the exit company never followed through with the paperwork. In March, the Gagnons' resort agreed to work with them directly to return their timeshare, charging them $565 in title transfer and administrative fees. It also said it would write off the Gagnons' unpaid maintenance fees, which they estimate at more than $3,000. "Now how do I get back all the money paid to Escape Resolutions?" said Gil. In an emailed response to questions from Checkbook, Escape Resolutions acknowledged that there was a foul-up in the Gagnons' case, saying there "appears to have been a clerical error on behalf of the resort." Unaware that the Gagnons had decided to directly negotiate an exit with the resort, the company said it was continuing to work on their behalf.
Responding to its failing grade from the BBB, the company said it was considering "all of its options in connection with the BBB's inaccurate, negligent, malicious or reckless reporting." It says the BBB removed from its website favorable reviews, as well as complaints that had been resolved to the customers' satisfaction. In some cases, it said, customers who complained to the BBB had failed to provide Escape Resolutions with the paperwork needed to complete timeshare terminations. At the same time, the company admitted responsibility for some of the complaints, which it said were caused by a technical issue in its phone system that resulted in a "serious communications issue." "Since then, ER has worked diligently and tirelessly to resolve customer complaints," the email said.
The company acknowledged that there are "a number of bad actors in this industry that do not fulfill their contracts with their clients or are complete scams." It said that Escape Resolutions itself has been victimized by third-party vendors, including law firms, that it hired to assist in terminating its customers' timeshares. "In one instance, we hired a company that performed so poorly that we were forced to recall all of the timeshare cancellation and mortgage elimination matters they were assisting us on which totaled about 320 different matters," it said, adding that most of the cases were subsequently resolved successfully.