Timeshare Owners Are Increasingly Scammed by Criminals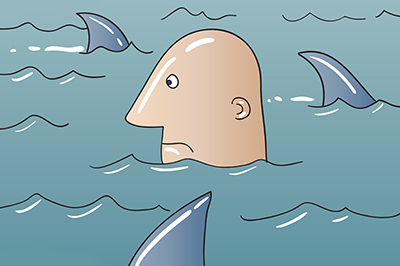 Patrick Levis thought he had lucked out in January 2019 when he got a surprise call from a company telling him that a Mexican beer magnate wanted to buy his Puerto Vallarta, timeshare for $43,000. He had purchased it in 2012 for $30,000 and had grown tired of vacationing at the same location every year, so this opportunity seemed too good to pass up.
Initially, the caller said the deal would cost him nothing. But as time progressed, Levis, of Victoria, Canada, was told he had to pay a series of taxes and other fees for which the buyer and the Mexican government would reimburse him. Having ponied up about $26,000, and with another $2,000 "international transfer fee" looming, Levis began to suspect he was being had. He asked his bank to try to recover the money he had wired. But it told him the Mexican bank accounts where he had sent the payments had been emptied.
Levis, a cancer survivor, had planned to use part of the proceeds from the timeshare sale to surprise his wife with a new car and diamond earrings. "She is about to kill me," he said. "She doesn't have any hope at all of getting our money back."
Timeshare resale fraud plagues owners.
Levis is one of countless victims of timeshare resale fraud, in which scammers trick owners into believing that they represent companies or individuals willing to pay tens of thousands of dollars to buy their timeshares, much more than they're worth in the resale market. Checkbook found scores of cases reported by targeted timeshare owners, including on the Better Business Bureau website and timeshare-related sites and message boards. Although the scams we saw mostly singled out owners of Mexican timeshares, others also have been targeted, says Brian Rogers, who runs the Timeshare Users Group.
In October 2019, the Federal Trade Commission (FTC) announced that it was refunding nearly $2.7 million to more than 8,000 timeshare owners whom it said had been victimized by Florida-based Pro Timeshare Resales. The FTC complaint said the company misled owners into believing that it either had buyers for their timeshares or that it could sell them within a few days or months. The company typically charged customers fees ranging from $500 to $2,500, although sometimes more, the complaint says. In settling the case, the company did not admit or deny the allegations.
In a similar case, the FTC in 2018 returned more than $300,000 to hundreds of timeshare owners who paid $500 to $2,000 to Orlando, Fla.-based Information Management Forum, which also operated as Vacation Property Marketing. The FTC and the Florida state attorney general accused the company of misrepresenting that it had contacts at Home Depot, Pepsi, and other businesses that had an immediate need to rent or buy owners' timeshares.
The company that first contacted Levis, M & T Property Management, is the focus of a BBB alert citing consumer complaints alleging that the company made phony timeshare resale offers. The BBB says the company's Portland, Ore., location is a virtual office and that the company doesn't have the required licenses to operate in that state. It says someone reinstated the business registration of another company without its permission. M & T Property Management appears on a list of 31 timeshare-related scam companies posted in January 2019 by Universal Vacation Club International, a vacation ownership management company.
How the scams work.
Like timeshare exit companies, timeshare resale scams exploit the barriers many timeshare owners encounter when trying to end their commitments with their resorts. But the scammers go even further by misleading owners into believing that they can make a financial killing by selling their timeshares to companies or individuals just itching to buy them.
Checkbook found that these schemes typically use sophisticated techniques that can lull even savvy owners into believing they are dealing with legitimate offers. We found scammers regularly impersonate government tax and customs officials, lawyers, resort and bank employees, and real estate brokers, among others. As occurred with M & T Property Management, some of the scammers either reinstated the names of legitimate businesses that had been inactive or dissolved, or they simply registered new businesses using those same names. Then they would tell would-be victims that they were old, established companies, some with favorable reports and reviews with the BBB and elsewhere.
At first, owners are told they will need to pay little if anything to sell their timeshares. But once they take the bait, charges start mounting up, including fictitious taxes, notary fees, property fees, capital gains, wire transfer fees, bank surcharges, escrow fees, customs, foreign registration fees, and a sales commission for the company that supposedly is arranging the sale.
Owners often are told that the buyer and government entities will reimburse them for all or most of those costs once the transaction is complete. With that assurance, along with the prospect of a huge payment for an unwanted timeshare, owners often will send one fee after another, convincing themselves that a deal that increasingly looks suspicious may yet turn out to be legitimate. "Once they start sending all those little fees, it's like being at the blackjack table, trying to recover all their losses," said Gary Kujawski, spokesperson for the Colorado Division of Real Estate. Over the years, Kujawski has seen as many as 40 fraudulent timeshare companies using Colorado addresses, many of them virtual offices with no employees.
Once victims begin questioning the mounting costs, the scammers often become evasive and difficult or impossible to reach. Some promise refunds that victims say never arrive. Eventually the phony companies simply disappear. "It's like whack-a-mole: They'll just shut down and start another one," Kujawski said. Because all the payments are made by wire transfer, the transactions usually can't be reversed, even when owners can prove fraud.
Kujawski, a real estate attorney and timeshare owner, said federal and state law enforcement officials suspect that at least some of the scams are being run by Mexican criminal cartels. Rogers of the Timeshare Users Group says Mexican timeshares are especially easy to target because they are virtually worthless on the resale market.
Kujawski says many victims who have contacted him are senior citizens who have lost as much as $110,000. Because the scammers are actually located outside Colorado, he said, the state can do little to help. "It's tough to sit and listen to an elderly person who has lost their life's savings. It's heartbreaking," he said.
Resale scammers are very convincing.
In 2018 a scammer called Bruce Haberkamp of Rockville and told him and his wife that it had a client willing to pay more than $60,000 for their Mexican timeshare. Although the Haberkamps had returned their timeshare to the resort years before, the company told Bruce that it could help them reinstate ownership so they could take advantage of the offer. Haberkamp fell for the pitch, following instructions to wire a $5,600 "foreign property sales fee" to a bank in Mexico. When he tried to send even more money, his daughter, a senior researcher here at Checkbook, alerted his bank, which warned him that he likely was being scammed. Haberkamp had received numerous official-looking documents from the scammers, including contracts and correspondence supposedly written on the letterhead of Mexican government agencies. Haberkamp says he can't believe he and his wife fell for the con. "I don't know what we were thinking," he said.
Colorado officials and the BBB say that the company that contacted the Haberkamps, Colorado-based Bearclaw Travel Services, is a timeshare resale scam. Kujawski says the company's address is a virtual office, and Bearclaw really operates out of Mexico.
Minneapolis resident Desiree Wallace also got an expensive lesson on how legitimate these offers can seem. In 2018, she says she received a call from Bedbookers.com, a United Kingdom-based hotel reservations website, offering to buy her Mexican timeshare for $65,000, about $25,000 more than she had paid. "They said I wouldn't have to put any money up front. They sent an offer by email, and it looked great," she said.
Soon after, Wallace received a call from someone identifying himself as attorney Andrew Russell White of Houston, who said he was associated with Bedbookers and would assist her in the transfer. Wallace and a friend, a lawyer, verified that White was licensed by the State Bar of Texas. They also visited the URL they were given for White's website. After everything seemed to check out, she agreed to work with the scammer. She was convinced she made the right decision when she received a letter on her resort's letterhead confirming the pending transfer, which she was told would require a $6,500 transfer fee, which she happily paid.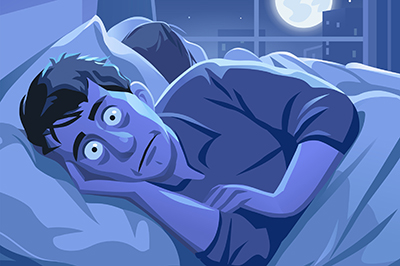 What followed was a series of emails from different sources requesting one fee after another, including from the Mexican government, which threatened to arrest her for unpaid taxes; the Mexican customs agency; Scotiabank of New York, which supposedly was handling her payment; and Bedbookers, which wanted a five percent commission on the sale.
After sending about $31,000, Wallace decided to check with her resort, the Villa Group. "My timeshare company said, 'We don't know anything about this and you owe us a maintenance fee,'" she said.
Wallace realized that she had been the victim of an elaborate ruse in which the con artists had impersonated her resort, Scotiabank, the Mexican government, and attorney White. Even the website the criminals used was fake. It no longer exists, and is among more than 100 websites registered to a Minnesota woman who may be part of the scam, or a fictitious entity, or whose identity is unknowingly being used by the criminals—Checkbook tried unsuccessfully to contact her.
"Everything just looked so authentic," Wallace lamented. "It's amazing how they take people."
The real attorney Andrew Russell White told Checkbook that someone has been using his name and law license number to perpetrate the scams, which he said have targeted at least 10 other consumers. White, a corporate attorney, provided Checkbook with copies of bogus documents that supposedly were sent from his office to timeshare owners. One letter promises to forward $302,100 to an owner for her Mexican timeshare, provided she first send a $2,100 closing fee. That letter contains a sworn statement supposedly by White, along with a fake notary seal. The crooks even set up a fake website for the White law firm.
White has reported the incidents to local law enforcement, the FBI, and the State Bar of Texas.
The company that initially contacted Wallace, Bedbooker.com, appears on Universal Vacation Club International's list of timeshare-related scam companies. Emails Checkbook sent to Bedbookers' customer and hotel support addresses and the website's registered owner were returned as undeliverable.
Don't get ripped off.
These are just a few of the cases we reviewed in which scammers defrauded timeshare owners by promising big cash. The incidents underscore why you should be suspicious if you receive unsolicited communications from anyone offering to buy or rent your timeshare.
Even if you've listed your timeshare for sale or rent online, use caution. Make sure you know with whom you are dealing, and don't respond to any requests to wire or otherwise send money—whether for fees, taxes, or anything else. "It's the biggest red flag out there if you are asked to send money," said Rogers of the Timeshare Users Group. If you're contacted by someone claiming to be from your resort or timeshare management company, verify by calling back using a phone number that you've obtained on your own and not one provided by the person contacting you. It could be a fake number that actually belongs to a scammer.