How to Choose an Acupuncturist
You may as well go to a certified acupuncturist. Although there are competent acupuncturists who are not certified, there are plenty of certified ones, so take advantage of this quality check.
If the acupuncturist is a physician, look for certification by the American Board of Medical Acupuncture (ABMA), which means he or she is a medical school graduate, completed at least 300 hours of acupuncture education in an ABMA-approved education program, passed an exam, and completed at least two years of medical acupuncture clinical experience with a case history of not less than 500 medical acupuncture treatments. Alternatively, consider a physician who is a member of the American Academy of Medical Acupuncture, which means he or she completed at least 220 hours of formal acupuncture training (there's no exam).
If the acupuncturist is not a physician, check for certification by the National Certification Commission for Acupuncture and Oriental Medicine (NCCAOM), which means he or she earned a three-year master's degree or a combination of an apprenticeship with at least two academic years of formal education. The apprenticeship route requires at least 500 treatments within the past five years or 5,000 for a career. There's also an exam. NCCAOM-certified acupuncturists can add "Dipl. Ac." after their names.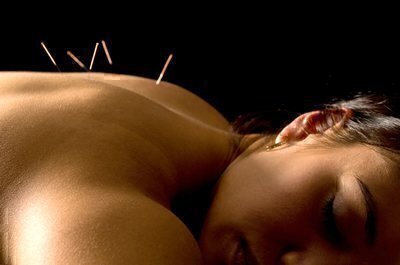 Talk with friends about their acupuncture experiences. Checkbook.org offers reviews from area patients we surveyed.
You might also get recommendations from your primary care doctor or specialist. Some physicians have nothing but disdain for acupuncture, but many consider it an effective treatment for certain types of cases and have experience with, or patient feedback on, local practitioners.
Contact acupuncturists you are considering and ask:
Who at the practice performs acupuncture? If you are talking with the office of a physician or chiropractor, don't simply assume that your acupuncture treatment will be performed by the physician or chiropractor.
How long has the acupuncturist been in practice?
What training, licensing, and certifications does the acupuncturist have?
Does the acupuncturist have experience treating your type of condition or problem?
What techniques does the acupuncturist use? Some acupuncturists use a wide range of complementary techniques like tui na massage, moxibustion and cupping; others use just one approach.
Is the treatment covered by your health insurance plan? Do you need a referral from your physician?
For your condition, what is the typical course of treatment? How many treatments are needed, and how often? For comparison, among the dozens of acupuncturists we surveyed for treatment of an arthritic knee, most said we could expect improvement within one to five treatment sessions.
How much will it cost?
Since there are many qualified acupuncturists, and since other consumers tend to be especially satisfied with them, pay attention to prices. Checkbook's undercover shoppers called a sample of area acupuncturists for their fees for private treatment of arthritic knee pain. The prices we were quoted are listed on the table below. As you can see, our shoppers were quoted prices ranging from $60 to $400 or more for an initial private session. There was a lot of variation in how long the acupuncturists said this initial visit would last, though most estimated between 45 minutes and 90 minutes.
We also asked about prices for community acupuncture. Prices quoted to our undercover shoppers were typically far lower than those for private sessions, ranging from $25 to $65 for an initial session among acupuncturists who offered it.
Keep in mind that because the IRS considers acupuncture a qualifying medical expense, you can pay fees through a pre-tax health savings account.