Tips for Planning Furniture Purchases
Last updated November 2019
Start by plotting out various furnishing arrangements. You can make to-scale sketches of your space and move cutouts representing sofas, tables, or Rhoda, your beloved ficus tree, around the drawing. Or take painter's tape to mark where new furniture would go on the floor or use room-planning software, free on many store websites. Some software lets you place specific items in the room, choose different wall colors, or change the fabric on upholstery you're pondering.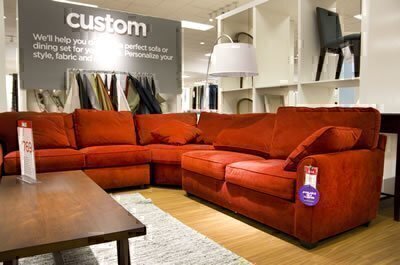 As you think about decorating your space, ask yourself several questions—
What is your budget?
How will you use the furniture? Want an elegant sofa for formal entertaining or something casual that pets and children will climb on?
How long do you expect to keep the furniture? Moving houses, having kids (or sending them to college), and other factors might impact what you need.
What existing pieces of furniture will you keep?
Are there limits on what can fit through your doors, hallways, and staircases?
Also think about color. You'll want hues that you like that work together and with existing furnishings (and with pieces in other rooms), and that contribute to the mood you want (for example, white for a space lacking natural light).
Consider your style. Do you like contemporary or traditional furniture? Stuffed, upholstered chairs or leaner lines? High-tech finishes, mid-century modern-inspired wood, or bright country styles?
To plot your buying plan, spy on what others have done via design websites, magazines, and furniture catalogs. You can also hit show house tours or real estate open houses.
You could also consult an expert. One possibility is an interior designer; click here for info on that option. Or rely on salespeople at top-rated furniture stores. Our ratings of local stores will help you find advice—and businesses that sell quality products, deliver on time, and fulfill their obligations.
Whatever you decide to buy, make sure you get what you pay for. We also provide tips for assessing product quality.