Where to Buy Furniture
Last updated November 2019
At some point, you loved your now-saggy sofa and were enraptured by your broken-down four-poster bed. But normal wear and tear, changing living spaces, and shifting styles mean it's time to replace or rethink some of your furniture choices. (And, no, recliners with built-in cup holders aren't cool anymore.) If your House Beautiful has turned into a house of horrors, you'll want to buy new furnishings to park your bod, breakfast, or baby on.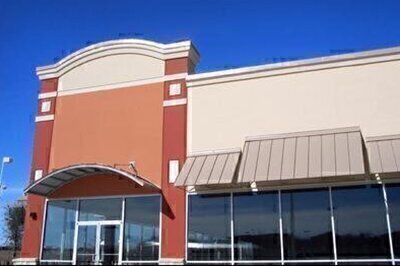 You spend a third of your life in bed, and much of the rest of it camped on the sofa or slumped in your futuristic home office chair. But buying furniture unfortunately isn't as straightforward as using it. Checkbook receives way too many complaints—and poor ratings—from many stores' customers. Gripes include incompetent and indifferent salespeople, defective items, pieces that wear out quickly, long delivery delays, and delivery of wrong items. Plus, it's such a hassle to compare prices that redecorating your house ends up being fraught, not fun.
A lot can go wrong. Fortunately, you can avoid common pitfalls.
Check What Past Customers Say
We gathered ratings of furniture stores by surveying area consumers (primarily Checkbook and Consumer Reports subscribers plus other randomly selected individuals we invited to participate). Our Ratings Tables show the ratings of area stores for which we received at least 10 ratings. Click here for more info on our customer survey and other research methods.
At stores rated highly for "advice," expect helpful interior design suggestions plus prompt, full answers to questions without excessive sales pressure. Stores with high ratings for "ease of looking at/testing products" should have well-designed showrooms, too.
Our Ratings Tables also show customer survey ratings on "reliability (standing behind products, doing what was promised, etc.)" and "promptness"—two aspects of quality possibly related to serious inconvenience or other problems. Some stores were rated "superior" for "reliability" by 80 percent or more of their surveyed customers, but others received "superior" ratings from fewer than half of surveyed customers.
Check What Warranties and Guarantees You Get
Many consumers complain about damaged or defective furnishings. Some flaws are immediately apparent—scratched tables, poorly matched upholstery, improperly shaped cushions. Others, like fading upholstery or badly glued chair legs, materialize only over time.
Except for makers of recliners, sofa beds, and other items with mechanical parts, furniture manufacturers seldom offer direct-to-consumer warranties. New furniture won't arrive with a warranty like a TV or fridge. Manufacturers often offer or imply promises, or warranties, to their authorized retailers, but these aren't usually in writing.
Manufacturers typically expect their retailers to be the contact point with consumers. Retailers are supposed to inspect items and arrange repairs via their service departments or independent shops. Local service is quickest and easiest, but some items have to be returned to the factory for repair or replacement.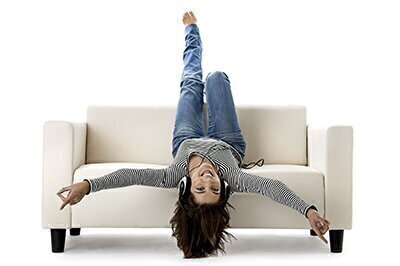 When furniture stores go out of business—a regular occurrence—more responsible manufacturers usually back their products, possibly arranging for another retailer or independent repair shop to make fixes. If your retailer is still in business but unresponsive, the manufacturer might pressure it or help you directly—but the manufacturer is under no legal obligation to do so.
Most retailers offer their own standard warranty but, in our experience, do not put it in writing.
Because customers seldom have legal rights against manufacturers, you'll need a retailer's warranty. It can insure that the store is held responsible for replacing or repairing defective stuff, even if it can't recover costs from the manufacturer. You can probably claim an implied or expressed warranty, based on something the retailer has said in person or in advertising, or based on a floor sample. But a legal basis for forcing action will make you more comfortable.
If your retailer does not offer written warranties, try to get it to agree in writing to repair or replace the item if it's found to be defective within a year of delivery. And for special-order upholstered furniture, also ask if the manufacturer guarantees that the fabric pattern will match from base to seat to back. Get these guarantees on your sales slip or in an email.
Although we recommend getting your rights stated in writing, we feel less strongly about written language on warranties than about other types of language discussed below. With furniture defects, legal rights are not usually the main issue. Retailers generally acknowledge an obligation to provide defect-free goods to consumers; conflicts usually arise over whether the defect is material, whether the customer caused it, and how quickly the retailer should act on it.
To minimize problems—
Inspect furniture upon delivery. If it is defective, it may be wise to reject it. But if the defect is minor, you may be better off calling the store to discuss it. Note the defect on the delivery slip; and then—with store approval—keep the item until a replacement arrives.
If you discover a defect after delivery, notify the retailer immediately. The longer you delay, the more likely they'll accuse you of causing the damage.
Complain to the retailer in writing. If they're slow to respond, you'll have a record of how long you've been trying.
If a piece is defective but usable, and your retailer agrees to let you keep it until a new piece arrives, make sure the store agrees in writing to provide a replacement.
Make all payments by credit card. The federal Fair Credit Billing Act provides important protections for customers who are delivered faulty or defective goods.
Check How Soon They Can Deliver
The second major gripe about furniture buying is delivery delays. They are usually due to special orders, but sometimes production schedules or long shipping times for imported goods add to the holdup. With custom upholstered furniture, you'll wait both for the piece to be made and for the fabric to come from the textile manufacturer. Decide whether you can wait or order something already in stock.
If you special order something due in three months but the wait turns out to be twice that, you want to know as soon as possible—not when the item doesn't arrive on time. To avoid this, ask your retailer to include the following promises on your sales slip or email confirmation:
Order promptly and request a delivery date from the manufacturer.
Notify you if the date quoted by the manufacturer is later than the store's estimated delivery date.
Cancel the order promptly and return in full any deposit you make if the manufacturer needs more time than the store estimated for delivery.
Although store promises won't assure good service, a few other things will help. First, put down as small a down payment as possible.
Some retailers expect full payment for special orders; most expect partial payment (usually 20–50 percent). The less you pay up front, the more eager the retailer will be to complete the transaction.
Second, if you haven't heard from the retailer three or four weeks after ordering, call and ask whether the manufacturer's acknowledgment has come in and whether the initially estimated delivery date is still valid.
Third, if you are informed of an unexpected delay and decide to cancel, notify the retailer quickly. Once a manufacturer cuts fabric or ships case goods, the retailer must pay for your merchandise. If the retailer is on the line, it is likely to resist your efforts to cancel and get your deposit back—especially if you could have, but didn't, communicate your desire to cancel promptly.
Check Return Policies
If a retailer promises that you'll be able to return an item, get that in writing.
Even if the store and manufacturer do their parts, you may still dislike your new furniture, a particular problem on special-order stuff.
Some retailers might take back your custom 14-foot-long purple paisley velvet sofa to sell, but most won't since they'll be stuck with an item they might have trouble offloading. Our Ratings Tables report stores' return policies for special-order items.
For items bought from a store's current stock, returns should be simple. Our Ratings Tables report which retailers told us they accept returns of regularly stocked furniture in original condition.
Keep in mind that you may be able to return furniture only for few days or weeks. Also, some stores offer only store credit, and others charge restocking fees.
Check the Payment Options
Some stores are more flexible than others on payment. Almost all take credit cards; some offer their own charge accounts (open-end, revolving credit). Both arrangements offer flexibility on timing your payments and, under the Fair Credit Billing Act, in many cases allow you to refuse payment for unsatisfactory or undelivered merchandise. Other stores have layaway, offer installment loans, or promote terms under which interest is not calculated for a certain period or payments are delayed. Unfortunately after these promo time periods, store financing often comes with very high interest rates.