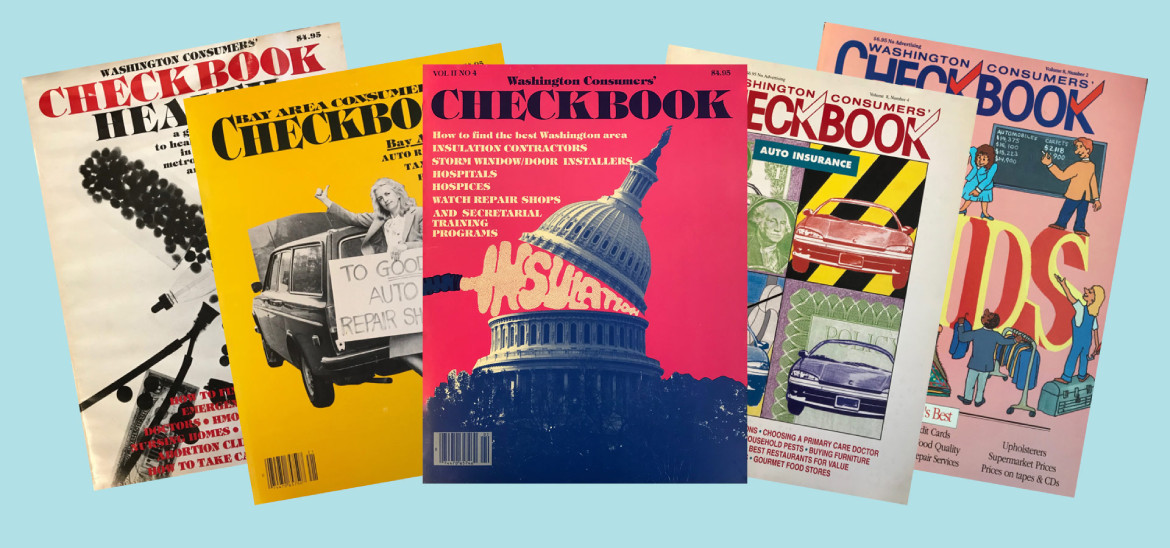 Our mission remains the same as it was in 1974...
Provide consumers with detailed quality and price ratings on local service providers and healthcare professionals, and remain independent from the businesses we report on.
Through Consumers' Checkbook magazine and Checkbook.org, you can count on us to help you find the best service—and avoid the worst.
Our community is comprised of thousands of loyal members who regularly contribute personal reviews of local businesses. These reliable, first-hand accounts help consumers avoid the frustration of dealing with shoddy service.
32,504
businesses rated in the Washington DC area
386,502
total ratings in the Washington DC area
Not only that, our dedicated staff publish unbiased consumer advice and thousands of hours of undercover price shopping. These apples-to-apples comparisons on everything from roofing and plumbing jobs to dental crowns to grocery store prices are designed to arm consumers with the knowledge they need to get the most for their hard-earned dollars.
2,204
undercover calls each year in the Washington DC area
14,925
prices collected each year in the Washington DC area
Together, our staff and our community create a unique, nonprofit organization that empowers consumers to save money and make smarter choices.
Areas we serve
Checkbook staff and members evaluate the quality and prices of local services, from auto repair shops to doctors to plumbers to vets to window installers, and everything in between. Findings are reported online and in regional magazines in the Washington D.C. Boston, Chicago, Minneapolis – St. Paul, Philadelphia, San Francisco, and Seattle metro areas.
Additional Featured Resources
Choosing the best surgeon can reduce our chances of death, complications, and other bad outcomes. We analyzed data on more than 5 million surgeries done in hospital by more than 50,000 surgeons to show you which surgeons perform best.

For more than 25 years we've offered our CarBargains service to help consumers save hundreds — often thousands —of dollars while bypassing all the hassles and high-pressure sales tactics of traditional car shopping.
Top Doctors
Our database on physician quality provides the names of physicians who were most often recommended by their peers and patient ratings of primary care physicians.
Top Hospitals
A stay at even the best hospitals poses significant risks of death, infections, and other mishaps. Our ratings of more than 4,800 U.S. acute-care hospitals, and our advice on how to get the best possible care, will help you decide where to go.
Health Plan Comparison Tools
We create tools that compare cost, provider participation, and quality of health care plans. This includes analysis of actuarial cost comparisons that show the user what their likely out-of-pocket medical expenses will be in available plans to aid consumers in choosing a plan that best fits their needs. Our tools are available to federal employees and several state marketplaces.
We aren't loyal to businesses,
we're loyal to you.

Easily find ratings, reviews, and advice on local service providers.

Checkbook is nonprofit, independent, and provides unbiased information.

We don't run ads or take referral fees from businesses that we rate.