Last updated November 2017
For the most part, housecleaners don't do windows. And maybe you don't either, because you don't have time or know a window cleaning service will do better work or are afraid of scaling ladders (that's "climacophobia," for the record). That means that for clear panes—and less of what we'll call "sill schmutz"—you'll need to hire a squeegee whisperer.
Our Ratings Tables for window washing services show ratings for companies that specialize in this task. We also have ratings of companies that clean carpets and rugs.
Our surveys asked customers of area window washing services (primarily Checkbook and Consumer Reports subscribers) to rate companies "inferior," "adequate," or "superior" on several questions: "doing work properly," "promptness," "letting you know cost early," "neatness," and "overall quality." For each company that received at least 10 ratings, our Ratings Tables report the percent of customers who rated it "superior" (as opposed to "adequate" or "inferior") on each question. Our customer survey and other research methods are further described here.
While customers rate window washing services, on average, higher than housecleaning companies, this probably has less to do with the quality of the companies than with the relative difficulty of the jobs: It's easier to do a great job washing windows than to clean an entire home.
Our Ratings Tables also show counts of complaints we gathered from the Consumer Protection Division of the Washington Office of the Attorney General for a recent two-year period and complaint rates relative to the volume of work companies do. For more information on reported complaint counts and rates, click here.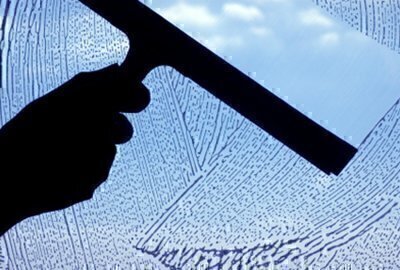 To compare prices, our undercover shoppers called the companies listed on our Ratings Tables and obtained prices for cleaning the windows on three hypothetical homes. The price comparison scores shown on our Ratings Tables, which are based on these price quotes, show how each company's prices compared to the average prices at all surveyed companies for the same mix of jobs. The price comparison scores are calculated so that a score of $100 is about average, a score of $110 means prices were about 10 percent above average, and a score of $90 about 10 percent below average.
The price comparison scores indicate that it pays to shop around: The highest priced company charged prices that were, on average, more than two times higher than the lowest priced company.
As with housecleaning companies, because prices vary substantially, we recommend you use the price comparison scores only as a starting point for your own shopping. It's usually easier to get quotes for window cleaning than for housecleaning. If you provide detailed specifications, most companies will quote fixed prices over the phone.
To obtain accurate prices by phone, you'll need to provide the number, types, and sizes of windows to be washed. Get the dimensions of each window by measuring the length and width of the frame, and then counting the number of individual panes, or divisions. The more panes, the longer it takes to do the work, which increases costs.
Decide whether you want the pros to clean the inside, outside, or both surfaces of the windows. An important factor is whether outside surfaces can be cleaned from inside the house by tilting in window sashes.
Break down the list of windows by first and second floor (and any additional floors), and note if any windows have to be cleaned from a ladder.
As with housecleaning services, make sure the company you hire to wash windows carries general liability and workers' compensation insurance. Be at home while the work is done, inspect it, and voice any complaints before the workers depart.