Last updated in October 2014
It's an oldie but still a goodie—a full-length wool coat that's warmer and more comfortable than any of the latest downy puffy things. But the lining's seen better days. And the buttonholes are becoming manholes. Can this garment be saved?
With the right tailor, the answer is probably yes. Good tailors or dressmakers help you look good and save money—by repairing torn or worn garments; altering clothes when styles or your weight changes; fitting new clothes from stores that don't offer or overcharge for alterations; and customizing garments that don't fit so well off the rack. They also help with other sewing jobs, like making curtains or pillow covers.
When checking out a tailor or dressmaker, ask to see examples of completed work. Unfortunately, most shops have few samples on hand, and samples on hangers tell you nothing about how well they fit their owners. Asking for names of satisfied customers would be considered unusual—and the shop owner will hardly refer you to dissatisfied ones.
We've simplified the checking-out process by surveying area consumers (primarily Consumers' Checkbook and Consumer Reports subscribers) for their ratings of local tailors and dressmakers. Our Ratings Tables list shops for which we received 10 or more survey responses. We asked customers to rate the shops "inferior," "adequate," or "superior" on several aspects of service, including "doing service properly" and "starting and completing service promptly"; our Ratings Tables show the percent of each shop's surveyed customers who rated it "superior" on these questions. In general, the shops received rather high ratings compared to other types of companies we evaluate. For further discussion of our customer survey and other research methods, click here.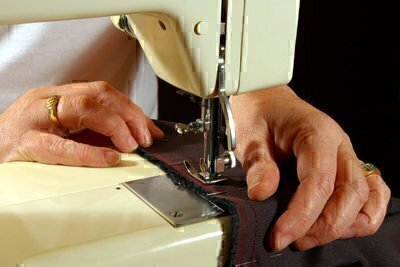 Keep in mind that while all the shops on our Ratings Tables do alterations, not many actually make suits or dresses. And at some area shops, tailors are on-site only part-time, or only stop by to pick up and drop off garments.
To compare shops' prices, our mystery shoppers called each of the shops listed on our Ratings Tables and obtained prices for several tailoring jobs. We used those prices to calculate each shop's price comparison score, reported on our Ratings Tables. Our price comparison scores are intended to show how a shop's prices compared to the average prices at all surveyed shops for the same mix of jobs. The price comparison scores are calculated so that a score of $100 is about average; a score of $110 means prices are about 10 percent above average; a score of $90 about 10 percent below average.
Price is not very important for small jobs, but for larger jobs—alterations of multiple garments or a major sewing job on a single garment—it pays to compare prices and travel a few extra miles for a lower price.
The table below shows the low, average, and high prices our mystery shoppers were quoted by shops for the jobs we checked.
Keep in mind that it might be most cost-effective to have clothes altered by the store where you buy them. Many department stores offer tailoring services, as do a number of stores that sell dress clothes. For the most part, alterations are free if you pay full price for the garment; if you buy the garment on sale or at a discount store, alteration fees are likely to apply. But these fees, we have found, are usually comparable to the average prices at standalone tailoring shops.
Illustrative Low, Average, and High Prices
Quoted by Shops for Tailoring Work1
Description
Low price
Average price
High price
Hem women's pants (no cuffs)
$11
$13
$18
Take in waist of women's pants
$14
$25
$38
Take up sleeves of men's blazer
$20
$31
$48
Hem and cuff men's slacks
$11
$18
$24
Take in torso/side seams of men's suit jacket
$30
$48
$72
Replace zipper on women's skirt
$17
$24
$43
Fully line men's overcoat with satin
$93
$112
$125
1 For each job, shops were given additional, detailed specifications.