Last updated November 2018
In 2001 a handful of older residents of Boston's Beacon Hill neighborhood became concerned about how they would stay in their neighborhood and their homes into their 80s and 90s. This led to the founding of the country's first elder village, Beacon Hill Village, a volunteer neighborhood group designed to provide social connections and practical assistance to older adults. There are now hundreds of these villages in the U.S., with many more in development. Some cover an entire county, others focus on small, often walkable neighborhoods.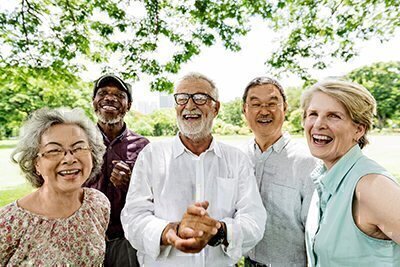 Each village offers a range of services and benefits, from finding teenagers to play chess with residents to helping with grocery shopping. Typically, a small tax-deductible fee (usually $100 to $500 a year, with many villages offering scholarships for lower-income residents) lets members take advantage of benefits like rides to medical appointments, dog-walking, yard work, home fix-ups, and tech assistance. The most active villages also offer social activities like book clubs and walking groups.
If there's no village in your area, you can help found one. You'll need to:
Below, we list the active villages we could find for the Puget Sound area. Did we miss any? Have an update to the info we collected? Email us at [email protected] We'll try to keep this list up to date.
Elder Villages in the Puget Sound Area

Eastside Friends of Seniors
Eastside Neighbors Network
Full Life Care ElderFriends
Northwest Neighbors Network
NEST North East Seattle Together
PNA (Phinney Neighborhood Association) Village
Westside Neighbors Network
Wider Horizons