Mailed ads, newspaper inserts, online banners, emails, in-store displays, and price tags scream for your attention: "SALE! 60% OFF!" or "This weekend only: Save an extra 40%!" or "[Insert your favorite holiday] Special Savings!" or "Regular price: $299, our price: $199"
Most of these discount claims aren't really discounts at all, but attempts to mislead.
Checkbook tracked prices of big-ticket items sold at major retailers for 10 months and found disturbing pricing policies at 17 of the 19 we studied. At these stores, many sale prices—even those that advertise big savings—are bogus discounts, with the same price called a sale price more than half the time. And at some stores the fake sales never end: For several chains Checkbook found most items we tracked were offered at a false discount every week or almost every week we checked. In other words, the "regular price" listed on all those price tags is seldom, if ever, actually the price customers pay.
Checkbook found these stores' sales are
Usually

misleading:
Checkbook found these stores' sales are
Often

misleading:
Checkbook found these stores' sales are
Sometimes

misleading:
Checkbook found that only two of the stores offer
Legitimate

sales: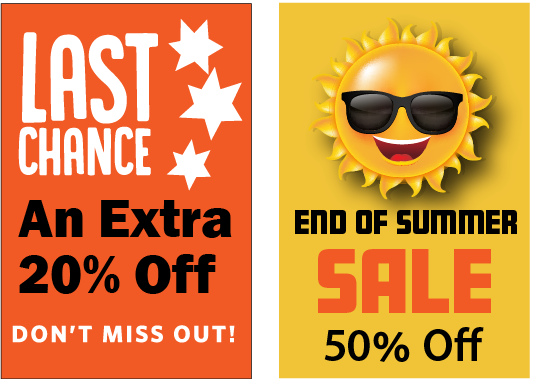 Checkbook believes that by constantly offering items at sale prices—and rarely if ever offering them at regular prices—many retailers engage in deceptive advertising. The stores are running those special-but-not-really-special discounts, holiday sales, and red-dot-spring/summer/whatever-event prices to manipulate you into buying items right away while "on sale" or soon face higher prices. It dissuades you from shopping around for a better price—after all, if something is being offered at a 60 percent discount, what's the point of comparing prices elsewhere? Ultimately, these bogus sales and discounts are designed to make you feel so good about the prices you pay that you'll snap up more stuff while you're at it.
Beginning in March 2017, once per week for 44 weeks Checkbook's researchers tracked the prices offered by 19 national chains for 20 items at each store. We selected the products to represent each retailers' offerings of big-ticket items.
Our research expanded on similar research we performed in 2014 and 2015, when we tracked prices at Best Buy, Costco, Home Depot, Kohl's, Macy's, Sears, and Target for 40 weeks. But the problem now appears to be more widespread.
While we found that almost all the stores we checked often advertise misleading sales, some have more egregious pricing practices than others. JCPenney, Kmart, Kohl's, Macy's, and Sears offered the items we checked at sale prices more than 75 percent of the time. At Neiman Marcus and Sears, 10 of the items we tracked at each retailer were on sale every time we checked for 10 months.
But nearly all the stores we shopped are guilty of some sales-price chicanery—only Costco and Bed Bath & Beyond consistently conducted legitimate sales. The other 17 retailers as a group marked their items "on sale" 57 percent of the time, meaning that more often than not they promoted prices as discounts that weren't really special prices.
Some retailers suggest their sale prices represent steep discounts, marking items as being on sale for 50 percent or more off regular prices. This can make customers think the "sale" offers them a fantastic deal. The opposite is usually the case: Checkbook finds that most of these items can be purchased for lower prices elsewhere.
At the bottom of this page we provide a summary of our findings for each of the retailers we shopped. At each chain we tracked prices for 20 items, but some items were discontinued during our 10-month research period. The summaries reported in the table apply to products available for at least five weeks (most were available for more than seven months). Click here for the full results of our research, including a list of the items we were able to track for five or more weeks, how often each was offered at a sale price, and the range of stores' regular prices and sale prices for each of the 10 months we checked.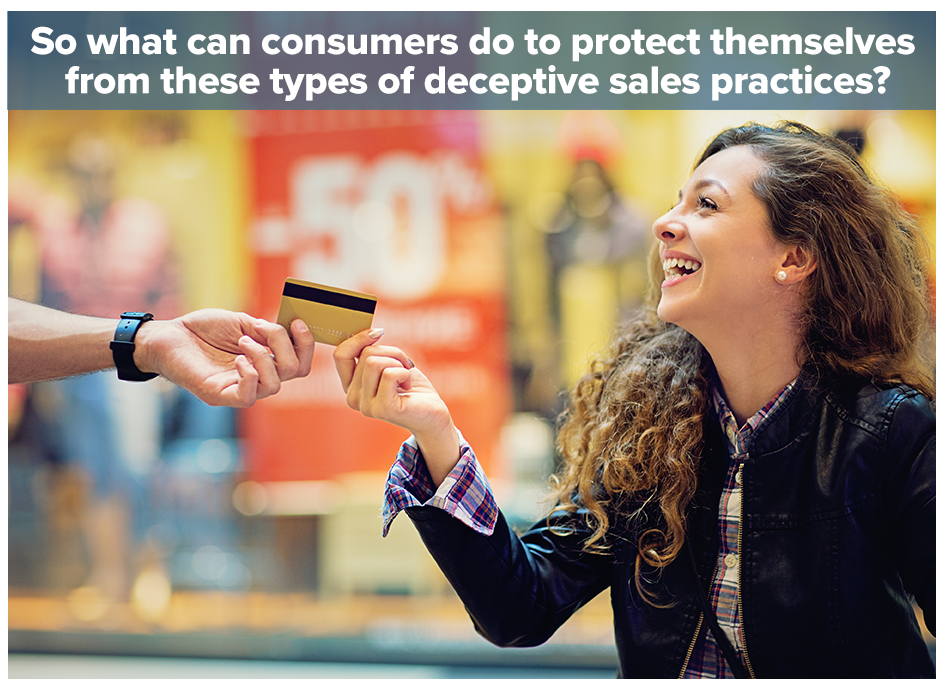 Don't assume that a sale price is a good price.
The store probably offers that price—or an even lower one—much of the time.
Shop around.
Is it a good deal? The only way to know is to compare prices offered by other retailers. Checkbook regularly finds big store-to-store price differences for the same items; it's not uncommon for stores to charge twice as much as their nearby competitors for the same product. A quick internet search will usually help you determine whether a store's price is a low or high price. Shopping bots like Pricegrabber.com and Yahoo! shopping can also be helpful.
If you find a lower price online, ask for a price match.
Checkbook's undercover shoppers found that many stores will match lower prices offered by their competitors, even if the other seller is an online store. Just use your smartphone or take along a printout of your deal to ask for a match.
Take your time.
Even if an item you're thinking about buying really is on sale, rather than almost always marked down, many stores will agree to hold their lower price for you beyond the end of the sale date. Just ask.
Don't fall for stores' manipulative tricks.
All the bogus sales and discounts are designed to make you feel good about the prices you pay and convince you to buy now and buy more. Even if you get a genuinely great deal, don't let those savings push you to spend more on other stuff.
Call or email stores to get competitive bids.
A bad-for-consumers policy enforced by manufacturers for many big-ticket products (appliances, electronics, etc.) is the use of "minimum advertised prices," or MAP. Designed to boost profits and squelch competition for large retailers that have a lot of clout with manufacturers, these policies require retailers to advertise product prices at or above preset minimums. Because of MAP, you won't obtain the best prices on most major brands of appliances from online searches or sales circulars. But MAP policies don't apply to prices quoted to customers in person, over the phone, or via email. Stores—particularly independent stores—often quote appliance prices below MAP if they know that's what it takes to close a deal.
Use our ratings at Checkbook.org.
Our advice and ratings of stores and other local service providers for quality and price help you find the best deals from the best stores and companies.

Sale Fail Summary of Results
Store
Number of items
we were able to track
for at least 5 weeks
Percent of times
tracked items
were on sale
Number of tracked items that were on sale...
At least 50%
of the time
At least 75%
of the time
At least 90%
of the time
Every time
we checked
Sears

20
85%
19
16
13
10
Macy's

20
84%
19
16
12
7
JCPenney

20
81%
18
16
8
3
Kohl's

19
81%
17
16
8
3
Kmart

20
76%
17
11
9
3
Banana Republic

17
65%
12
8
3
2
Bloomingdale's

19
62%
12
11
4
3
Gap

20
62%
13
7
4
3
Home Depot

20
60%
13
11
9
6
Neiman Marcus

19
60%
11
10
10
10
Walmart

20
55%
12
8
6
2
Office Depot/OfficeMax

20
54%
12
8
4
1
Lowe's

20
52%
10
9
8
4
Best Buy

19
51%
13
5
1
0
Nordstrom

15
48%
8
6
6
4
Staples

20
43%
9
3
1
0
Target

20
40%
9
5
5
4
Bed Bath & Beyond

20
15%
2
1
1
1
Costco

19
8%
0
0
0
0