Last updated November 2023
Sellers and credit card companies continue to push Buy Now, Pay Later (BNPL) financing to make purchases seem more affordable by splitting up costs into smaller installments. Once a niche product, this type of payment plan is now available when purchasing shoes, appliances, vacations, and even burritos.
The ability to break a payment into four smaller ones, often without interest, has enormous appeal to families trying to stretch their budgets. American shoppers are using BNPL credit in record numbers.
Merchants offer BNPL because it helps close sales and encourages people to buy more. Consumers like the flexibility of paying for goods and services in small pre-determined installments over time. Getting instant approval without a credit check is also enticing.
But beware: What may seem like free financing can turn into a high-cost loan. While BNPL financing is marketed as a smarter way to pay than using credit cards, borrowers who don't make payments on time, or who don't have enough money in their checking account to cover the automatic payment withdrawals, can get hit with costly penalties—and sometimes, damaged credit.
"If you hear that something is free, you should ask more questions, because it's never as simple as it sounds," said Adam Rust, director of financial services at the Consumer Federation of America (CFA).
Listen to audio highlights of the story below:



Troubling Trends
CFA and the Center for Responsible Lending (CRL) surveyed consumers in California who used BNPL and found "substantial misunderstandings" about how these financial products work and the potential costs. In the last six months, more than a third (37 percent) said they had incurred a bank overdraft fee and 16 percent paid a late or rescheduling fee charged by the BNPL provider or bank.
"BNPL lenders are making it easier for borrowers to use high-cost loans for everyday purchases," said Peter Smith, senior researcher at CRL. "At the same time, they are trying mightily to hide the true costs and risks of these loans."
Because there is little regulation of BNPL loans, each provider can have different rules for handling auto withdrawal payments and late payments. Consumer advocates are urging the CFPB to oversee these loans as it does credit cards.
BNPL is often described as a layaway plan in reverse—allowing shoppers to split up the cost but receive their purchases right away. But it is not the same. With traditional layaway, the consumer can walk away from the purchase at any time without debt. This is not so with BNPL, which "typically obligates the consumer to make all payments for the product, just as with a credit card," the CFA/CRL report noted.
BNPL got its start with companies selling expensive discretionary purchases, such as high-end electronics, home exercise equipment, furniture, or vacations. It was used by those who could afford to pay in full but wanted to manage their cash flow by spreading out the payments a bit. But BNPL is ubiquitous now, and heavily marketed to younger and less-experienced consumers—as well as to those with little credit or subprime credit scores—who have few options if they want to spread out payments for large purchases.
Five of the major BNPL providers (Affirm, Afterpay, Klarna, PayPal, and Zip) handled 180 million of these loans in 2021, valued at more than $24 billion dollars, a ten-fold increase from 2019, according to a survey by the Consumer Financial Protection Bureau (CFPB).
An August 2022 study by NerdWallet found that nearly 78 million Americans had used BNPL services within the past 12 months. It also found that half of millennials in the U.S. and 44 percent of Gen Z (born between 1997 and 2012) have used pay-later services.
NerdWallet's data revealed that those who used BNPL did so frequently—an average of six times a year. This can result in having different loans from different companies all going at the same time. It's called "stacking," and it can lead people to overextend themselves.
"All of a sudden you have a whole bunch of bill payments to a bunch of different lenders, and it can be easy to lose track," said Annie Millerbernd, NerdWallet's personal loan expert. "Missing a buy now, pay later payment seems low stakes, but it can have high consequences."
A big concern is that many consumers are using BNPL to pay for basics. A survey in March 2022 by personal finance website Credit Karma found that 61 percent of consumers have used BNPL to pay for groceries, gas, and other staples—up from 44 percent in September 2021. More than half (53 percent) of BNPL users said they did so out of necessity.
If a consumer spreads out the cost of a small bread purchase over four weeks, misses a payment, and gets hit with late fees, a $2 loaf of bread can wind up costing $10 or more.
Affirm and Klarna don't see a problem with paying for basics this way. Many people buy groceries with credit cards; this is just a low-cost alternative that doesn't trap people in long-term debt, its reps claim.
But Kathleen Dacy, an NFCC-certified credit counselor at American Financial Solutions, is seeing an increasing number of clients who are struggling with BNPL debt. Using pay-later services makes it "very easy to overspend," she said.
For many consumers, BNPL plans are spending traps. These companies operate more as advertisers and online shopping malls than creditors, and use their customers' browsing and spending habits against them by constantly barraging them with additional offers.
Many of Dacy's clients are paying off four or five BNPL purchases at the same time. Because BNPL companies don't do hard credit checks, their plans have become attractive options for people who are struggling financially.
"It's very easy to get these; the payments are small, so it feels like 'I can handle another 25 bucks here and there,'" Dacy told Checkbook. "But if you have three or four of them, now you owe $100 or more. If you couldn't afford the original purchase, you really can't afford to pay additional fees and possibly interest on top of that."

Delinquency Rates and Late Fees Are Skyrocketing
Most BNPL installment payments are made by automatic withdrawals from debit cards. If there's not enough money in the account, BNPL lenders typically charge a late fee of $7 or $8 per missed payment. If the electronic debit overdraws a checking account, the financial institution might charge its own overdraft fee.
If several BNPL lenders are making electronic debits at different times—without any advance notice—those with multiple pay-later purchases might get in trouble very quickly.
The CFPB's September 2022 report found that late fees for BNPL plans are becoming more common, with more than 10 percent of users being hit with penalties in 2021.
A New York Times report found delinquency rates for some BNPL services more than doubled from June 2021 to last March—from 1.7 percent to 4.1 percent with Afterpay, for example. During that same period, delinquency rates for major credit cards remained unchanged, at about 1.4 percent.
A March 2022 survey by LendingTree, a financial services company, found that 42 percent of BNPL takers/users paid late fees. "A huge number of Americans are overextending themselves using these loans," the report noted. "In a time of skyrocketing inflation, rising interest rates, and overall economic uncertainty, that's a big deal."
Affirm and Klarna told Checkbook they have safeguards in place to make sure customers don't take on too much debt, and they point to very low default rates. With Afterpay, if you miss a payment you cannot make new purchases.
"Buy now, pay later is only free if you follow all the rules, understand how it works, and make all your payments on time. And it's easy to overextend yourself and mess up your budgeting," said NerdWallet's Millerbernd.
Except for accounts that go to collection, most BNPL transactions are not reported to credit bureaus, so BNPL lenders have no idea how many other loans their customers have with other lenders or BNPL companies. And unlike credit card issuers, BNPL lenders don't check whether potential borrowers have enough resources to repay their debt.
Affirm and Klarna, two of the largest BNPL companies, insist they only extend credit to those who can pay. Affirm said it uses continuous learning models to "assess the consumer's repayment ability before making a real-time underwriting decision," a spokesperson told Checkbook. Klarna said it has a number of safeguards in place to prevent consumers from taking on too much debt.
Both companies said they provide alternatives to revolving credit card debt. "Our BNPL products are not built on encouraging people to borrow as much as possible at the highest possible rate, like credit card providers," Affirm's spokesperson said.
Of course, you don't pay interest to credit card companies if you pay your bills in full each month. And credit card companies provide monthly statements, with clear due dates and notices of how much more you'll owe if you don't pay on time.
Nadine Chabrier, senior policy counsel at the Center for Responsible Lending, worries about consumers who take out multiple BNPL loans.
"It's easy to lose track, and you can quickly be in a situation where you have payments due all over the month," Chabrier told Checkbook. "You don't get a statement, and you may end up getting overdraft fees if you don't have enough money in your bank account. This can make the product unaffordable for some people."
Because most BNPL lenders do not report on-time payments to the credit bureaus, these loans will not help you build a credit history.
Returns Can Be More Difficult
Using a BNPL service could make it more challenging to get help if you want to cancel a purchase or are not satisfied with the merchandise you received. There's now a third party—the BNPL service—between you and the retailer.
BNPL does not provide the same legal protections you get when you pay with a credit card. If your purchase is defective or you simply don't like it and want a refund, do you deal with the lender or the retailer?
This is creating "chaos for some consumers" when they want to return something or encounter other problems, according to Rohit Chopra, director of CFPB, the federal agency that regulates many financial products.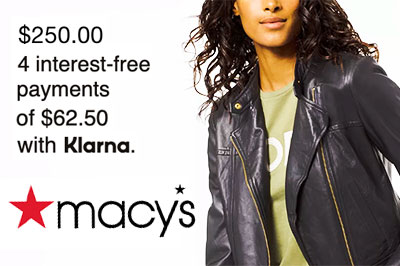 As BNPL loans have soared, so have complaints about lenders to the CFPB and other consumer agencies. In many cases, when customers have problems with purchases and want refunds, BNPL companies point to their refund policies, which state that their affiliated sellers are obligated to handle problems. But until refunds get approved, customers may be required to continue making payments.
As of November 6, 2023, the Better Business Bureau had closed a combined total of 11,000 complaints in the last three years against Affirm, Afterpay, Klarna, Sezzle, and Zip. All five companies had average customer ratings of about 1 out of 5.
It's All About Data Mining
Most BNPL companies count on commissions paid by retailers. But another important source of revenue is from selling their customers' personal data. Because BNPL firms aren't considered banks or financial institutions, there are few restrictions on what they can do with data they collect.
The CFPB study reported that these companies are "harvesting and leveraging our data to grow revenue outside of their core lending business in ways that we do not see with other lending products."
Credit card companies are also doing more with our data, but BNPL "is at a different level," the CFPB report cautioned: "Using their proprietary interfaces, Buy Now, Pay Later firms can use our data to determine what products we see through paid product placement. This opens up the door to digital dark patterns, and even the potential to price products based on our behavior."
The Center for Responsible Lending is also concerned about data collection by BNPL apps. "A lot of consumers just don't know how much data is collected on them, and how it might be used to make them buy more," the center's Chabrier told Checkbook.
BNPL Was Designed to Avoid Consumer Protection Safeguards
"This is shadow banking at its worst," said Marshall Lux, a senior fellow at Harvard University and co-author of the working paper Grow Now, Regulate Later? Regulation urgently needed to support transparency and sustainable growth for Buy-Now, Pay-Later. "The fact that it is almost completely unregulated is terrible."
It seems like financial technology (fintech) companies created BNPL financing to avoid federal regulation, Lux told Checkbook.
"The fact that the Truth in Lending Act applies to five payments or more, and the most common form of [BNPL] is four payments, says that someone thought carefully about how to construct this thing," he said. "This is not technically classified as a loan, but for God's sake, it's a loan…and consumers need to be protected."
In September 2022, the CFPB's Chopra told Congress that the agency would consider potential rules to ensure BNPL firms "adhere to many of the baseline protections that Congress has already established for credit cards."
The Consumer Federation of America and Center for Responsible Lending are urging the CFPB to regulate this industry. Their survey found that most consumers (73 percent) view BNPL as similar to a credit card of other form of installment loans, which are subject to the Truth in Lending Act.
"The current landscape of buy now, pay later services, marked by limited oversight and insufficient consumer safeguards, poses a real threat," said Susan Weinstock, CFA's CEO. "Many, particularly lower-income consumers, stand at risk of being ensnared by mounting fees and deepening financial instability."
Contributing editor Herb Weisbaum ("The ConsumerMan") is an Emmy award-winning broadcaster and one of America's top consumer experts. He is also the consumer reporter for NW Newsradio in Seattle. You can also find him on Facebook, Twitter, and at ConsumerMan.com.