Should You Buy Pet Health Insurance?
You might consider buying pet health insurance to protect your beloved cat or dog with affordable, lifelong medical coverage.
But a Checkbook investigation has exposed a fundamental flaw in most accident and illness plans that eventually renders them neither affordable nor lifelong. Most buyers sign up for insurance when their pets are young and monthly premiums are low. But four or five years after you buy insurance for your puppy or kitten, the premiums most companies charge start to aggressively rise—purely because the pets get older. Sooner or later, the price becomes unaffordable: One plan charged $35 a month to insure our sample puppy, but by age 12, its premium ratchets to $151 per month. That's more than $1,800 per year.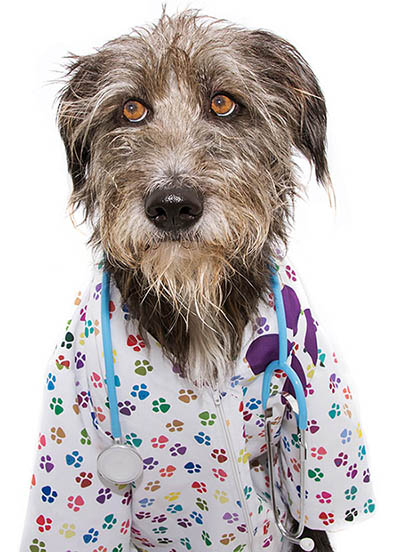 The "Pet Insurance" section of our website reports which plans use this type of thumbscrew pricing and which ones don't. To assess the true value of pet insurance, we gathered premium quotes from those plans, obtained price data showing what veterinarians actually charge for hundreds of services, and interviewed executives from leading insurers. We worked with the Purdue University College of Veterinary Medicine to develop a reasonable basket of vet services for our model pets: Woof, a medium-size male mixed-breed dog; and Kitty, a male mixed-breed cat. We then conducted a cost/benefit analysis of each plan.
Our most important findings:
Pet insurance ain't cheap if you insure for life. The total cost of premiums over a nearly 13-year lifetime for Woof ranged widely, from $5,700 with Healthy Paws to more than $15,900 with Petplan. Keep in mind those are just costs for buying insurance coverage; with most plans, policyholders must still contribute co-pays and deductibles, and not all costs are covered.
Cats cost less. The almost 13-year cost of premiums for Kitty ranged from Healthy Paws' $3,100 to Embrace's $9,300. But, as with Woof, buying insurance for Kitty was unlikely to save us money over his life when he suffered only a low level of health problems—and careful, deliberative cats tend to have fewer vet bills than rambunctious, impulsive dogs.
Insurance often increases your total out-of-pocket costs. Even the best insurance plans cost more in premiums than they paid out over Woof 's lifetime, when he suffered only moderate health problems costing $6,646 in illness and injury vet bills, plus $2,360 for routine care, over his life. After we accounted for the considerable lifetime cost of premiums, our net out-of-pocket costs across all plans were about $2,400 to $11,700 higher with pet insurance than without it. Hmmmm…
Shop and save. Vet prices vary widely. Some highly rated pet doctors charge half as much for the same services as other top vets in the same city. Using our ratings of area veterinarians to find a low-cost provider may also give you another reason to skip insurance, since your shopping savvy can cut out-of-pocket vet costs while non-negotiable insurance premiums remain high.
Murky marketing? Most insurance plans tout affordability. And because most buyers sign up when their pets are young and monthly premiums are lowest, it looks like a manageable expense. But we found several insurers didn't adequately disclose that, starting around age four or five, their premiums typically start to steeply rise—purely because the pets get older. Sooner or later, many plans' premiums become unaffordable—some plans charge $2,000 per year to cover older animals. Meanwhile, comforting claims about benefits paid often mislead by omitting the considerable cost of premiums from the equation.
Some plans are better than others. Healthy Paws and Trupanion were the picks of the litter. If you still want to insure your pet, our cost/benefit analysis found that you can pay a lot or a little for essentially the same core coverage. Our investigation also turned up plenty of other ways to save.
Wellness care coverage is a poor deal. Much veterinary care consists of routine annual checkups, preventive care, and elective services not covered by accident and illness plans. You can typically add coverage for that, but it makes the total monthly premium even higher. Why pay an unnecessary middleman and cover its overhead and profits?