How to Choose a Top Doctor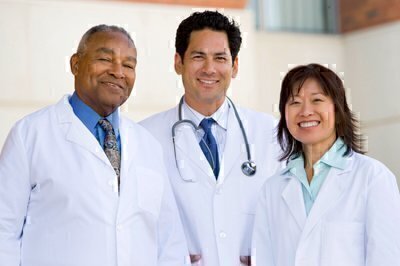 Your choices of physicians are the most important decisions you make in determining the quality of medical care you will receive. Physicians initiate diagnostic procedures, devise treatment plans, guide patients through care decisions, prescribe medications, authorize hospital admissions, refer to other physicians and other providers, and in general are at the center of patients' health care experiences. You need to select, and build a relationship with, a good primary care physician—a family practitioner, an internist, a pediatrician (for children), or a geriatrician—and, working with that physician, you need to play an active role in physician selection when there is a need for specialists.
We provide several types of information to help you choose the best doctors:
Ratings from Patients
For areas where we publish Consumers' Checkbook magazine—the Boston, Chicago, Philadelphia, San Francisco-Oakland-San Jose, Seattle-Tacoma, Twin Cities, and Washington, DC, areas—our Ratings Tables provide ratings of primary care physicians, based on our surveys of patients. For both primary care physicians and many types of specialists, patients are the best source of information on many aspects of quality, including how well physicians listen, explain things, help patients coordinate care among other physicians and health care providers, and make themselves accessible for appointments and advice. These aspects of care are critical to prevention, to accurate diagnoses, and to a patient's ability and motivation to do his or her part in carrying out a plan of care. Click here for further information on our surveys of patients.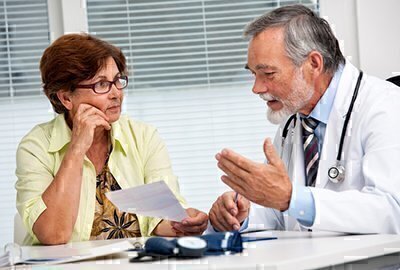 Many physicians were rated "very good" or "excellent" by their surveyed patients for "overall quality" by more than 95 percent of their surveyed patients. But some other doctors received such favorable ratings from fewer than 70 percent of their surveyed patients.
Because of the importance of what patients can report, Checkbook has worked with other organizations in an effort to develop a national collaborative effort in which consumer organizations, consumer-oriented health plans, government agencies, employers, medical specialty boards, and others conduct very large-scale surveys of patients' experiences with care and produce ratings of nearly all physicians in the U.S. If you are interested in seeing the physician ratings that have come out of these efforts in four pilot metropolitan areas—Denver, Kansas City, Memphis, and New York County (Manhattan)—we encourage you to visit a free website we created about five years ago at Checkbook.org/PatientCentral. We want something similar to be available to consumers nationwide on an ongoing basis in the future.
Recommendations from Doctors
Another valuable source for insight on a physician's performance is the judgments of his or her peers. It is these judgments that patients depend upon when a physician makes a referral. Indeed, it is based on feedback from peers that physicians in many, if not most, cases make selections of other physicians for themselves and their families. And when we have asked subscribers to tell us what kind of information they most want from us to help them choose physicians, the most-often mentioned type of information they want to know is which physicians rate highest in the opinions of other physicians.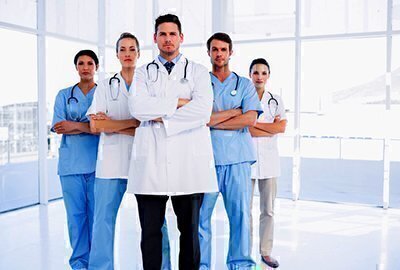 To identify many of the primary care physicians and specialists rated highest by their peers, we regularly send surveys to all actively practicing physicians in the 53 largest metropolitan areas in the U.S. and ask them to tell us which one or two specialists in each of 35 or more different specialty fields they "would consider most desirable for care of a loved one." In our Ratings Tables we indicate in the column "Top Rated by Other Doctors" the physicians who were mentioned by a sufficient number of other physicians in their area to meet our cutoff criteria. We also report the number of times the physician was mentioned by other physicians in our survey. Because of the nature of the survey, physicians in some specialties with large numbers of practitioners who could be mentioned, such as internal medicine, are unlikely to be mentioned more than a few times, while physicians in specialties with only a few practitioners—cardiac surgeons, for example—may get a large number of mentions. Accordingly, in some specialties we have listed doctors mentioned as few as three times; in other specialties, the cutoff was much higher. Click here for further discussion of our surveys of physicians.
Ratings of Doctors for Surgical Outcomes
Choosing a good surgeon will enhance your chances of avoiding the unpleasantness, risk, and cost of unnecessary surgery; help ensure the right surgery is performed; and improve your chances of obtaining positive short- and long-term results and having a relatively hassle-free experience. To help you make your choice, our new website at Checkbook.org/SurgeonRatings tells you for each of 14 types of high-risk surgery which surgeons' results were better than average. These data are based on our analysis of millions of Medicare fee-for-service claims records over a four-year period. We report two types of results:
Having fewer than average patients die in hospital or within 90 days after discharge.
Having fewer than average occurrences of several types of bad outcomes:

Deaths in-hospital or within 90 days of discharge; or
Prolonged stays in hospital, which we identify as indicators of complications ranging from staph infection to stroke to acute renal failure; or
Readmissions to a hospital within 90 days after initial discharge following surgery; which readmissions might result from problems ranging from pneumonia to gastrointestinal obstructions to post-operative infections; and which problems might result from poorly performed surgery, poor care in the hospital, lack of proper arrangements for care after hospital release, or various other factors, many of which good surgeons can help prevent.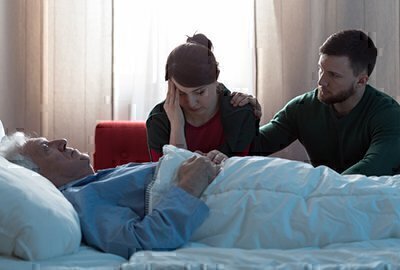 In an effort to ensure that differences did not come about because some surgeons treat more difficult cases, these results have been adjusted based on the ages and degree of illness and frailty of each surgeon's patients.
We found big surgeon-to-surgeon differences. For example—
For heart valve and bypass surgery, the patients of the best-performing one-tenth of surgeons had death rates of less than 3 percent in-hospital or within 90 days of discharge, compared to death rates of more than 11 percent for patients of the worst-performing one-tenth of surgeons.
Similarly, for major small and large bowel surgery, death rates ranged from less than 6 percent for the best-performing one-tenth of surgeons to more than 20 percent for the worst-performing one-tenth.
And for total hip and knee replacement, where deaths are rare, the best-performing one-tenth of surgeons had overall bad-outcome rates (deaths, complications, and readmissions) of less than 8 percent, while the worst-performing one-tenth had overall bad-outcome rates of more than 21 percent.
The website also reports many other facts on each surgeon:
Whether he or she was recommended by other doctors.
Hospitals the surgeon used for each type of surgery and whether patients in those hospitals had very good results.
Medical school and year of graduation.
Where the surgeon received post-medical school internship and residency training.
Whether the surgeon had experience performing a relatively large number of procedures in specified procedure groups.
Visit Checkbook.org/SurgeonRatings for further information on our our ratings of surgeons for outcomes.
Board Certification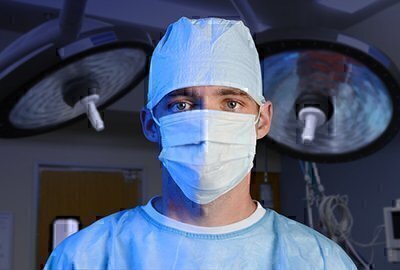 All of our Ratings Tables also report what "board certifications," if any, each doctor holds. Board certification means that a physician has taken several years of practical training in a field after graduating from medical school and has passed a difficult exam in that field. (See our article "Does It Matter If Your Doctor Is Board Certified?" for further discussion of the certification process—and the relatively new efforts of boards to take steps to ensure physicians maintain knowledge in order to remain certified.
Information on physicians' board certifications came from the American Board of Medical Specialties (ABMS). We used an ABMS list from August 2017; keep in mind that this list could not include certification information on doctors who became certified after the list was compiled. Conversely, our list might include certification information for doctors who have since lost their certification statuses.
We also asked the American Osteopathic Association (AOA) to tell us about certifications by osteopathic physician specialty boards for the doctors on our list who we identified as having graduated from schools of osteopathic medicine. Unfortunately, the AOA declined to work with us to provide this information.