Should You Buy Earthquake Coverage?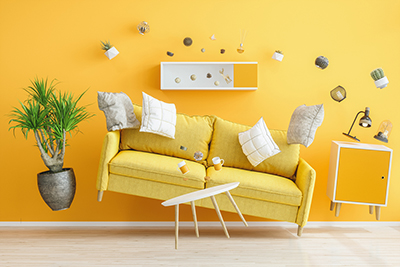 Your homeowners policy will not cover damage to your home and belongings in the event of an earthquake. To be insured for earthquake losses, you'll have to buy an earthquake coverage endorsement separately, and for some Puget Sound area homes this coverage can be extremely expensive. In most communities an endorsement for $500,000 of earthquake coverage can cost—depending on the company, your location, and the age of your home—between $750 to more than $2,000 per year for a frame house and between $1,000 to more than $5,000 per year for a masonry house.
Despite these high premiums, most earthquake insurance policies impose a hefty deductible before coverage takes over. Most companies' earthquake policies have a 10 to 25 percent deductible (15 percent is most common) for each category of coverage: With $600,000 of coverage and a 15 percent deductible, the first $90,000 of damage will come out of your own pocket.
Even with the high premiums charged by insurers, many Puget Sound area homeowners will have trouble finding a company that will sell them an earthquake insurance policy. Many of the area's largest insurers no longer write earthquake policies for masonry homes, and most insurers won't write earthquake policies for either masonry or frame homes unless they are bolted to their foundations—a practice that was not required by local building codes until the early 1960s.
If your house qualifies for earthquake insurance, consider the cost of both the basic homeowners policy and the earthquake endorsement when choosing a company. Companies that offer the best rates for earthquake coverage don't necessarily offer the least expensive basic homeowners policies. Because the earthquake endorsement can be very expensive—particularly if you own a masonry home—focus first on finding insurers that offer low-cost earthquake coverage; then, as a second shopping step, compare their premiums for basic non-earthquake policies.
Earthquake coverage for condominium owners and renters is considerably less expensive than homeowners' coverage because insuring the building's structure is the responsibility of the condominium association or the landlord.