Which Homeowners Insurance Companies Offer Good Service?
Last updated in November 2015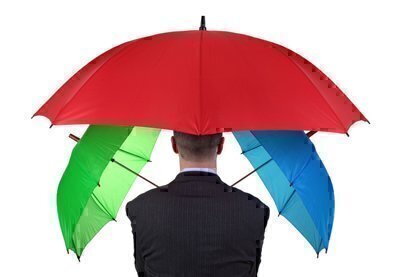 Because homeowners insurance claims are fairly rare, we advise consumers to shop for the lowest price and put less emphasis on the quality of claims handling and other service issues. But among companies with similar rates, you may want to consider service as well as price. Fortunately, it is possible to choose a low-priced company and still get good claims service.
Finding Good Advice
You want a company with responsive and knowledgeable agents or sales staff who provide sound advice and accurate price quotes. Unfortunately, Checkbook's mystery shoppers find insurance agents and sales staff often don't calculate accurate prices, and some offer alarmingly bad information and advice. The following are the most common problems we encounter—
In some cases, the amount of dwelling coverage we are advised to purchase on a sample home varies by more than $100,000 from agent to agent for the same insurance company. Company sales staff and insurance agents often advise us to take on much more coverage—at a higher price—than needed.
We repeatedly encounter insurance agents who quote completely different premiums than other agents for a policy written by the same insurance company. In some cases, agents quote prices that are more than double the correct premium.
Some agents and insurance company staff don't ask enough questions to enable them to quote accurate prices. For example, some agents don't ask whether the home was of frame or masonry construction, and many never bother to ask about features that would affect premiums, such as burglar alarms.
Many companies and agents push add-ons or increased coverage limits. These options are often tacked on to price quotes without discussion or any mention that these coverages are optional and will increase the premium.
When questioned about unwanted options, some agents falsely claim that the extra coverages were required by the insurance company or mandated by state law.
Encountering purveyors of bad advice is not a new phenomenon for us when collecting information from local service companies. But our experiences in dealing with insurance company sales staff and agents are particularly disturbing because "upselling" and downright dishonesty are so commonplace, and because the problem has persisted over many years.
To make sure you receive accurate information and prices, shop several companies and agents. Push hard for reliable information. First decide the exact types and amounts of coverage you want to buy, then make sure the agent bases your premiums on those specifications. Examine price quotes very carefully. If unrequested or unnecessary coverage is included, request an explanation. If the answer is unsatisfying, take your business elsewhere.
Finding Good Claims-Handling Service
One of the most important elements of insurance company service quality is its claims-handling practices. Are claims paid promptly, and are the payment amounts fair?
Complaint Records
One way to spot serious problems is to look at records of complaints filed with the Washington State Office of the Insurance Commissioner.
Our Ratings Tables report counts of homeowners insurance complaints and complaint rates for 2011—13 (the most recent years for which data were available) for the insurance groups that wrote the most policies in Washington during that time period. For each company, the table also reports complaint rates, which take into account the fact that some companies do much more business than others and are therefore likely to incur more complaints. The complaint rates indicate the number of complaints per $10 million in homeowners premiums written.
If you compare the complaint rate information on our Ratings Tables with the pricing information, you will see that homeowners can find companies that offer low premiums and also have relatively low complaint rates. For example, Mutual of Enumclaw, PEMCO, and USAA have low premiums for all of the sample profiles we report on, and also have low complaint rates. In short, you can save money and also get good service.
Feedback from Policyholders and Contractors
Another way to measure service quality is to survey customers. We have collected feedback from area consumers, primarily Checkbook and Consumer Reports subscribers. Our Ratings Tables show the percentage of respondents who said they would recommend each company.
We also asked contractors to rate homeowners insurance companies with which they had experience as "poor," "fair," "good," "very good," or "excellent" for "treating their customers fairly when paying claims." Some contractors were unable to respond, since they had little or no experience working with customers who needed work done under insurance claims. But many did have opinions based on their experiences. Our Ratings Tables show the percentage who rated each company "good," "very good" or "excellent." Not surprisingly, there is some correlation between companies' scores with contractors and their scores with surveyed homeowners.